---
Jon Langford / Sally Timms: March 4th, Sunset Seattle (w. Ship and Pilot & The Sexy)
PHOTOS WITH KIND PERMISSION FROM KENTARO MURAI (Staff photographer for the University of Idaho Photo Bureau)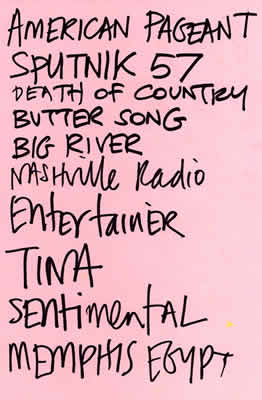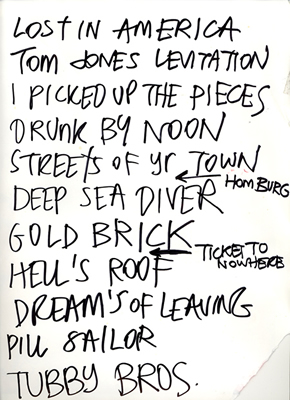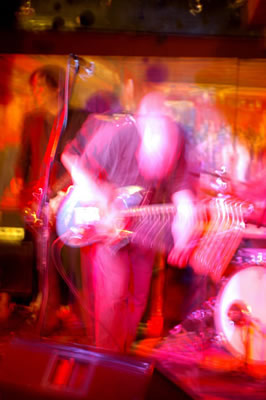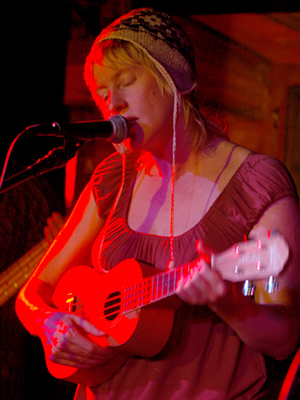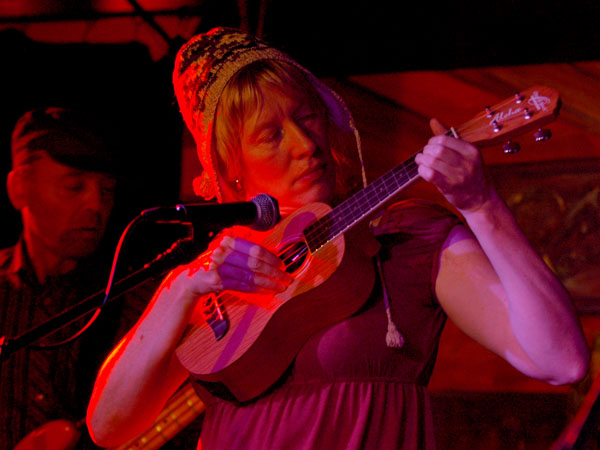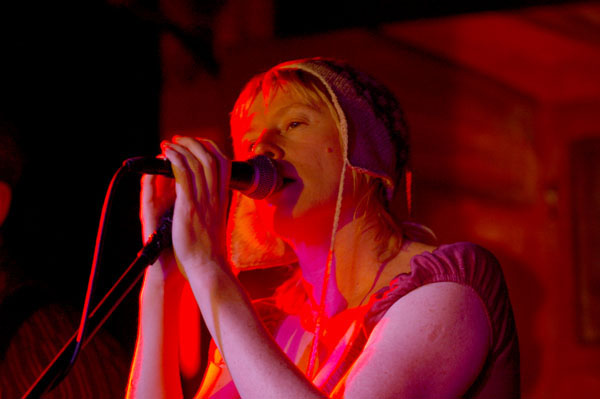 Jon Langford / Sally Timms: March 5th, Triple Door, Executioner's show)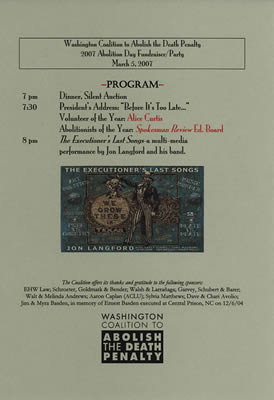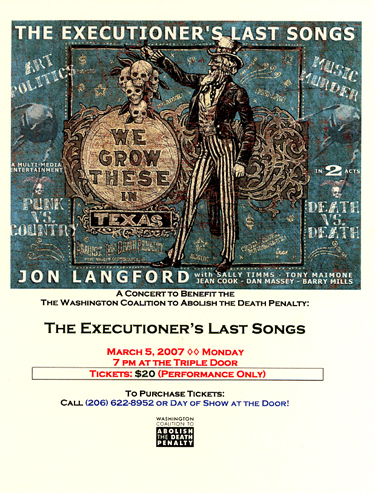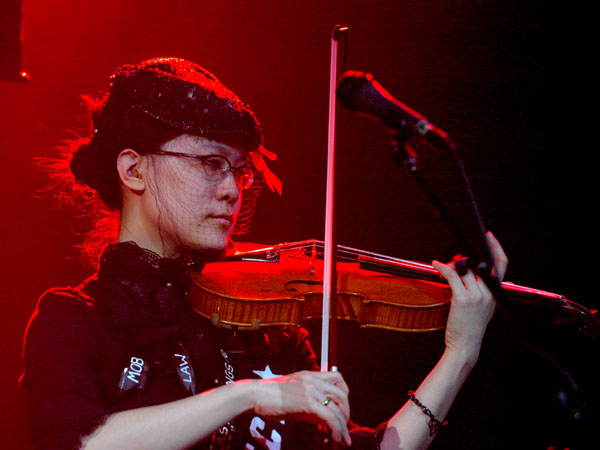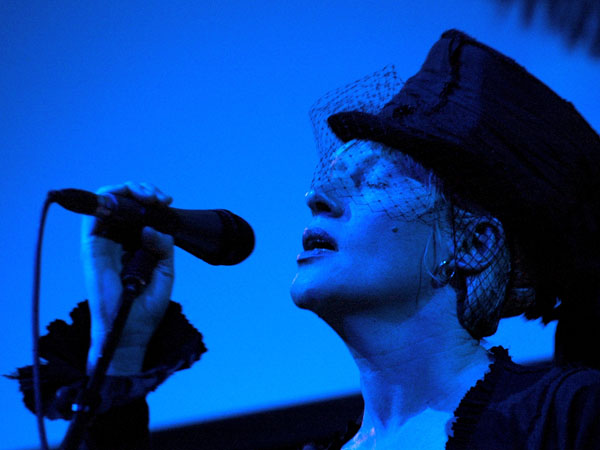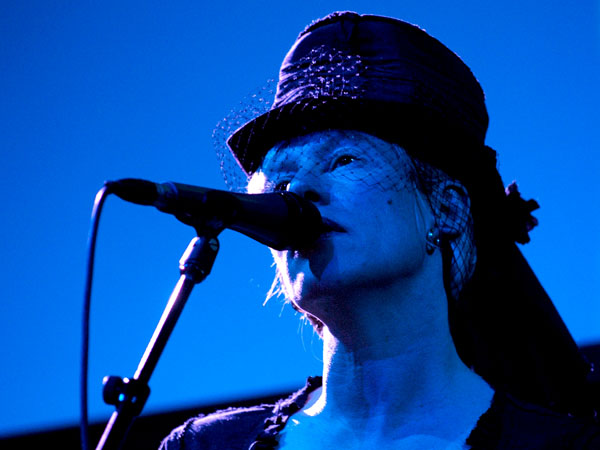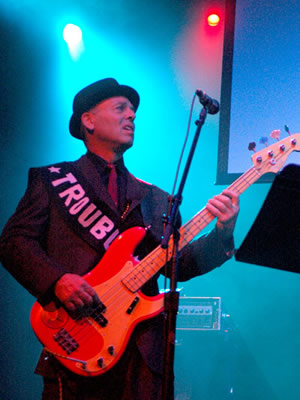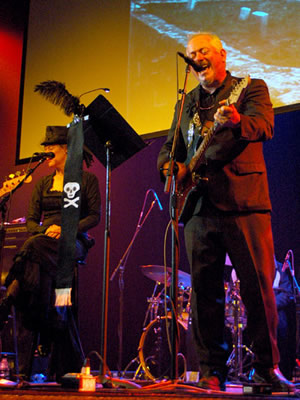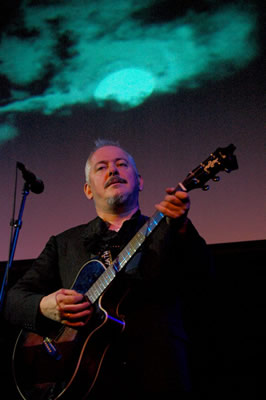 ---
Jon Langford in Austin
Wednesday March 14th Jon Langford comperes an all day 12-6 Tampa Bay booze-up and BASH in the back of the Yard Dog on S. Congress in Austin TX followed by a set with his own muscular super group The TEX-SEXY around 6.30pm
Thursday March 15th 7.30pm SALLY TIMMS and JON LANGFORD of the Mekons are joined by the TEX-SEXY at the SXSW Conference Stage for a noisy set that will include lurid smatterings of Mekonic and solo material
Friday March 16th - DANBERT NOBACON is joined by Jonny Langford for a set at the Bloodshot Party at Yard Dog at 2pm WACO BROTHERS will destroy what's left around 5pm
3pm Saturday March 17th TWANGFEST PRESENTS Bloodshot recording artistes Jon Langford (Mekons, Waco Brothers) and Danbert NoBacon (Chumbawumba) in tight Elvis suits singing Gram Parsons songs and more Jovitas 1617 S. First St. Austin, TX 78704 With Mexican fare and a well-stocked bar, Jovita's, with its funky murals of Cesar Chavez and company, not only sits in the heart of South Austin, but is, in a nutshell, South Austin. Bands play on the beautiful indoor/outdoor patio, but the sounds travel easily through the open doors, past the bar and to the furthest table away, almost always filling the place with even more soul than it would otherwise have.

from:
http://ny.metro.us/metro/entertainment/article/Getting_punked/7489.html

Getting punked
Dispatch from SXSW

by pat healy / metro new york

MAR 15, 2007

NEWS. Howdy from Texas. Soon after landing in a surprisingly gray Austin, I find myself standing in the back of a line so long that travelers approaching
ask "is this really the line for cabs?" when legendary punk-of-all-trades Jon Langford shuffles into place directly behind me.

He's wearing a button with the image of George W. Bush that says "Warlord" over it. His trademark white Fu Manchu beard is longer than it appears in photos, and his Welsh accent charms, no matter what he says.

Langford is a little disillusioned by the weather, (he wonders aloud if he'll be using the swim trunks he brought) but he seems happy to be here. Playing various gigs practically every day and night of the festival, he thinks the vibe will be a little different than the other years he's played. He's had a lot of SXSW experience having played the festival for more than 10 years with the punk progenitors The Mekons, the more country outfit The Waco Brothers, and as a solo artist.

Langford also says he is excited about how online music is nullifying the traditional role of the record label as middle man. "The music industry is dying, and I'm here for its funeral," he beams. If this is the case, then Langford is dancing on the industry's grave and inviting his SXSW buddies to join in.
---
Renaissance Man
Musician Jon Langford is in the spotlight—as a painter—at TAG and Tennessee State Museum
The Chicago-based visual artist and musician Jon Langford has been to Nashville many times over the years, but last week's visit was especially memorable. It began with the June 5 opening gala for Marty Stuart's "Sparkle and Twang" exhibit at the Tennessee State Museum, which sprinkles Langford's paintings of such country icons as Johnny Cash and Hank Williams in with Stuart's legendary collection of country music memorabilia. Over the course of the next five days, Langford presided over an opening of his work at Fifth Avenue's TAG Art Gallery, played a raucous gig in the intimate confines of The Basement and stepped onto the Ryman Auditorium's stage as a performer for the first time in his musical career. His spare time was spent painting in the basement of the museum and drinking beer in the honky-tonks on Lower Broadway, whose weathered publicity stills of country icons were the initial inspiration for his signature style of portraiture.
Photo
It is ironic, if not wholly random, that Langford's busy week coincided with the annual CMA Music Festival, which took over Lower Broadway just a few blocks from the gallery showing at TAG. While the fest showcased the big-name acts dominating contemporary country music radio, Langford's music is nowhere to be found on any mainstream stations. In fact, in both his music and paintings, he is a spirited critic of mainstream country's indifference to its own past. A few years ago, a traveling exhibit of his paintings was titled "The Death of Country Music." In a sort of companion song for the TAG exhibit, "Nashville Radio," Langford channels the ghost of Hank Williams: "They don't play my songs on the radio / it's like I never was." The same sentiment—"it's like I never was"—is painted coming from the mouth of a young Hank Williams in a piece now hanging at TAG.
Though he was an art student at the University of Leeds, the Welsh-born Langford has mostly channeled his creative energies through music, not painting. He was a founding member of the British punk band the Mekons in the late 1970s. Mike Grimes, operator of The Basement, still calls Langford "the closest thing we've got to a living Joe Strummer." But while they were contemporaries of The Clash and the Sex Pistols, the Mekons have since gone in their own distinctive direction, pioneering an alt-country genre that combines punk sensibility with the minimalist influence of artists such as Williams. For Langford this is not a stretch. He argues that both country and punk are at heart folk genres, sharing a stripped down and raw musical style as well as a populist, class-conscious ethic.
Photo
It was only after moving from the United Kingdom to Chicago in 1992 that Langford turned seriously to painting, and, as in his musical evolution, country traditions were a central preoccupation. Langford's visual art is not limited to depicting country music stars of yore—the TAG show includes figures such as the Velvet Underground's John Cale and neglected old-time boxer Sam "the Boston Tar Baby" Langford. It also features paintings of generic American folk heroes, especially cowboys and astronauts. Nevertheless, his paintings of Hank Williams, Johnny Cash, Minnie Pearl and Charley Pride stand out in the exhibit.
While visiting Nashville during the 1990s, Langford first got the inspiration for what has become his signature style of sullied, scratched-up images. "It was walking into Tootsie's, and seeing all the publicity stills on the walls of all these old-time stars," Langford explains in his gentle Welsh brogue. "And they were so great, they were faded, they were stained with tobacco, y'know, they'd been hanging there forever." He insists that his paintings are not really portraits, but rather depictions of those venerable stills. The effect is striking. As TAG owner Jerry Dale McFadden, himself a former musician, puts it: "Here's a guy who's painting these iconic figures that you know, but in a really unusual way. He has his own unique style, and people recognize it immediately."
Photo
Just like the surprising affinities between punk and country that Langford and his collaborators identified musically, the postmodern elements of his art—portraits not of people but of publicity stills—go better with country than one might expect. Country music, after all, has long combined an ethos of rural authenticity with showbiz artifice and self-conscious mythmaking. Of the spangled costumes displayed in the "Sparkle and Twang" show, Marty Stuart says, "It's our version of Hollywood—hillbilly glamour." Langford's scratched images combine seamlessly with Stuart's often gaudy memorabilia. "It creates an upper atmosphere around all of these treasures," as Stuart puts it. In fact, Langford's smudged, scratched-up canvases serve to ground the more flamboyant artifacts on display.
Langford is grateful that Stuart was able to recognize the depth of genuine sentiment that infuses his mythic depictions. "I'm glad that he could see that I'm not just some left wing punk rocker making fun of these people," Langford says with a laugh, though he does not shy away from either his punk heritage or lefty politics. For his part, Stuart compares Langford's contemporary paintings to the legendary 1970s album art of Thomas B. Allen. "Country music is a natural setting for folk heroes, and Jon's the Michelangelo of country music folk heroes." Further noting the classic themes of sin and redemption that infuse the tradition, Stuart adds, "He gets the spiritual battle of it. His work comes out of the spirit world of country music. And that's where I hang out mostly."
The irrepressible Stuart's eclectic tastes within the expansive country genre were on further display in the lineup for his Late Night Jam on June 6, held at the Ryman each of the last six years to help kick off the CMA fest. The bill included Country Music Hall of Famers Charley Pride and Porter Wagoner, contemporary superstar John Rich, and alt-country acts including Langford and the fiery red-haired chanteuse Neko Case. Still, Stuart insists that this lineup was not incoherent.
"Porter Wagoner and Charley Pride, they're American originals," he says. "And Neko Case is a student of all this stuff. She can sing you Carter family songs all night as well as Neko Case songs. John Rich can sing you Hank Williams songs all night as well as Big & Rich songs. And Jon Langford can stand there and sing you Bill Monroe songs all night. Basically what you had is a bunch of authenticity and also a bunch of students of history."Certainly, the mystique conferred by the Ryman's rich history was not lost on Langford, who was moved almost to tears recalling his performance the next day. The event was so important to him that his wife flew in from Chicago just for that night to see it. Asked if he thinks country music is really dead, he smiles and says, "It's always a bit more complicated than that, isn't it?"
---
Mekons European Dates
13th June: London Dingwalls
Pictures taken by Mary Huey: King Tommy / Mekons

15th June: Leicester BIG SESSION

16th June: Leeds City Varieties
After the show I said to Oliver: If I hadn't been there I'd really regret it. Now that I have been I'm not sure if I'm satisfied: Others spoke about a 'bizarre' concert.
On Friday my wife Heidi and I flew to Leeds/Bradford airport. We arrived rather late and checked into the hotel at midnight. The bar was still open so we could have a beer and rest. A long day might lie ahead.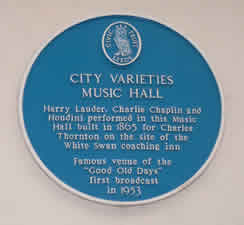 I guess I never saw a city that is so 'commercialised' as Leeds: A large square city center with loads of shops and consumer temples stretching out and piling up. As always in England I found a book shop with a decent sortiment of music books. We went to see the City Varieties and I noticed that the next show announced would feature a certain Mr. Terry Reid - the first choice for Jimmy Page when it came to look for a singer for his new band Led Zeppelin. I'm not sure if that would have made much difference.
So let's go on with the show and talk about the music. We met Oliver and Michael Hirst at a pub just around the corner, one of the pubs that have 'town' in their name. The rest has 'horse'. Drank a beer and went on to see if there would be any tickets for me. Once that was settled we went upstairs to a bar and had another one. Met several Mekons who were talking to several other people and decided that Leeds must be a place where a lot of their friends are not so far away. Had chats with several club members, notably one with John Boocock. (I'll come back to that later)
Everybody seemed quite excited and Rico said that a strange experience might lie ahead not only for the seated audience but for the band too. Indeed. When I entered the lovely theatre and looked up to the stage (quite a difference to the Windmill where I had seen them the last time) I knew what was ment. Not only in regard of the largeness - there were chairs. Immediately I came to the conclusion that this might lead to a different kind of Mekons show.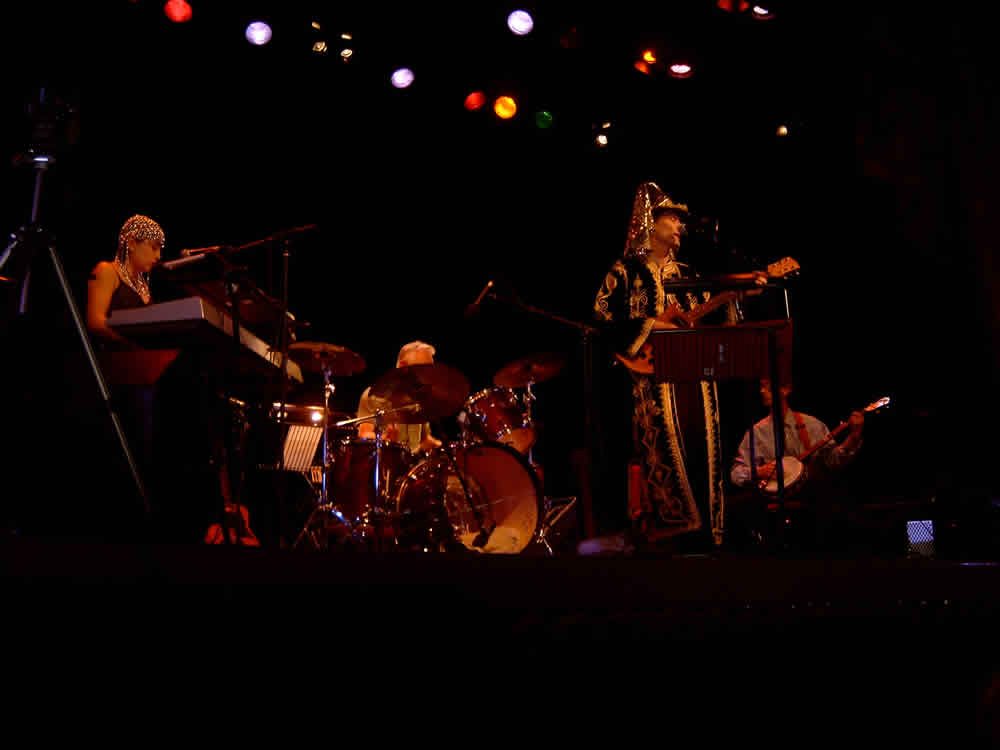 At almost excactly 8 pm the curtain went up (literally spoken). I have to apologize cause I can't rememember the name of the mc. He sang a nice tune (western style) and then announced King Tommy and his Velvet Runway. The outfit reminded a bit of Sun Ra (you can see pictures on Mary's site) and I have no idea what the idea behind this was. The songs they played were not so far away from mid 80's Mekons mixed with Edward II. The reggae beat let you think about King Tubby and maybe that was intended. They were treated nicely by the audience: despite disturbing look and unorthodox instruments: banjo, keyboard, drums and rhythm guitar.
Next was the mc again with a song of his own and the announcement of Danbert Nobacon, who sang songs about Tony Blair, Leeds and other things. At the end he had 2 duetts with jon Langford, who has produced his new cd
The mc had his last chance for a song which was again quite pleasantly (about his last cigarette) and announced John Boocock who announced the
Mekons.
Let me first try and recollect the setlist (it wil be incomplete):
Beaten and broken, Hey Susan, Lonely and Wet, Last trip to Jerusalem, Fletcher Christian, Hard to be human again, Ghosts of American Astronauts, Curse, Heaven and back. In between were 4 new songs: Dark dark dark, Dickie Chalkie and Nobby and 2 more.
As encore they did 2 songs - the last one being 'Where were you'.
As I alrerady said: everybody was sitting down and my first reaction (I think they started with 'Beaten and broken') was: This won't work. I'm still not sure if it did. Steve had a commode (in Sally's words - I couldn't see it) and no drums, the rest played as usual. At one point Jon asked if his guitar sounded like a rock guitar. The term 'unplugged' is wrong, cause they plugged their instruments, 'acoustic' is stupid too, cause every show is acoustic. But you get what I mean. (sorry, if I'm lacking words, but I'm afraid even a book about synonyms in the work of Chaucer might help me - Is that spelled correctly, Mr. B.?)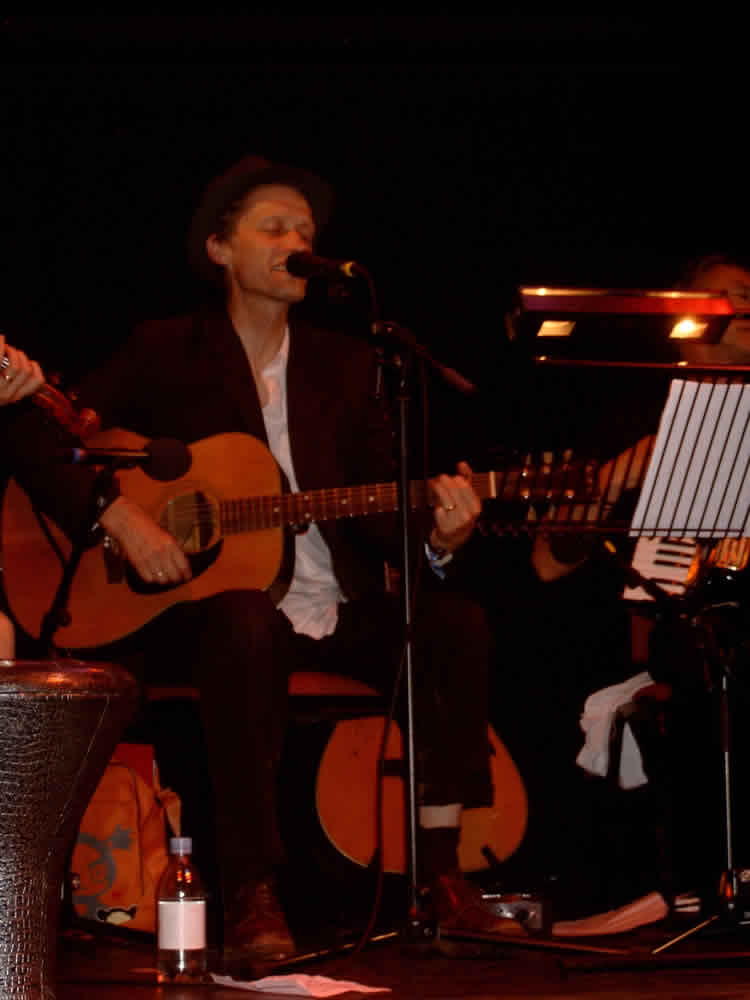 It was something different which is ok, there was something lacking, which is just a feeling. It surely was a kind of transformation: The aging Mekons playing for an even more aging audience. Of course they'll play standing next time but the questioon stays: How will they throw their legs during 'Heaven and back' in the future and doesn't it get stale at some point. Oliver meant that a more 'acoustic' set might have been fine, with the inclusion of songs like 'Wild and blue'. I don't think so, cause even if they and we were sitting the 'wilder' songs could not have been left out. So it was an experiment - but one that you can judge yourself: The show has been filmed with three cameras and recorded in a professional way and will come out as a dvd, along with interviews and other things about the 30 years of Mekons life.
Someone with a better memory might write about the new songs (three of them were performed for the first time, one with an ever repeating refrain. A bit they sounded like they might fit into the 'Jouney' album.
Now back to work.
Aah, I forgot: Mr. Booccok told us about Saltaire (world heritage site), the Salts mill and the David Hockney exhibition. Thanks for that good recomendation: We had a great Sunday before we left in the evening.
(Nobby)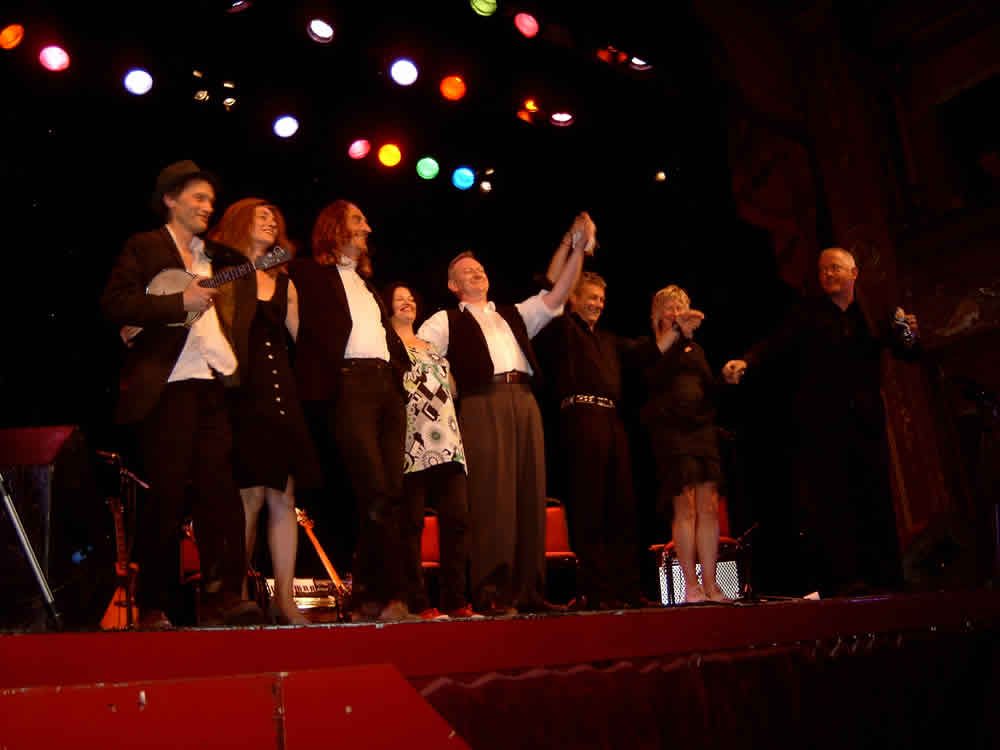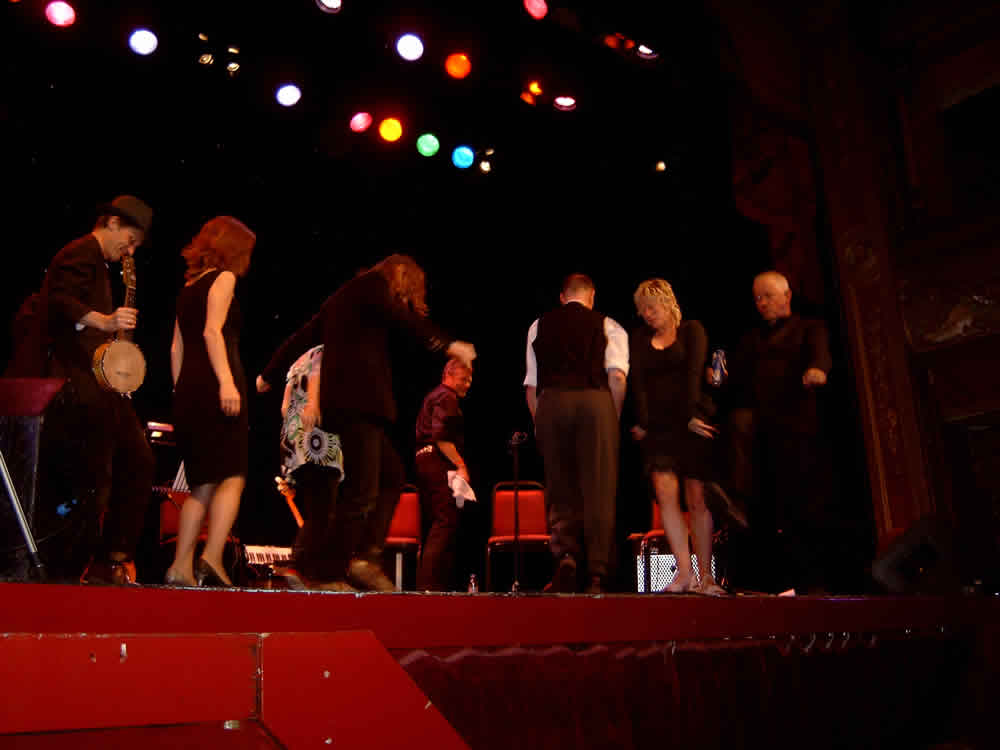 Leeds is my home town. I spent my early years there before moving all over the place but I spent the years from 84 to 90 living there again and I like Nobby am amazed when I visit now - primarily because there is a constant process of change there. Jon said that when his train from Leicester pulled in to Wakefield nothiong had changed and that it was "strangely re-assuring".
Leeds is changing though and so are its people. There does seem to be a preponderence of quite wild and seemingly mad people on the streets of a Saturday afternoon (just as there were in Leicester earlier in the day). Maybe its England that is changing.
The City Varieties is a special place. Its walls are plastered with its history - from the much admired photo of "Dickie and Dottie" down to memories of the infamous TV show, The Good Old Days (see http://tinyurl.com/ypq7on) Marie Lloyd played here as did Houdini, Laurel and Hardy and a host of other greats. You can even be part of this wonderful place (see http://tinyurl.com/23dhv8).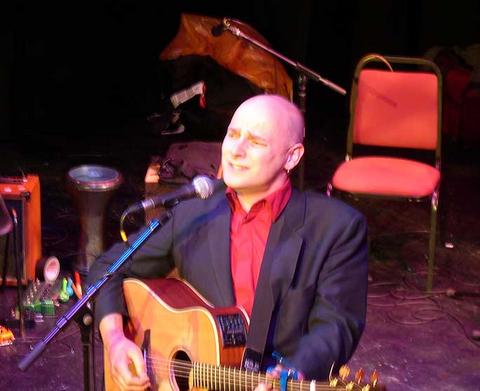 However I digress. As Nobby has said Tom's Band, Velvet Runway played, Danbert Nobacon played (he's just been helped to record a rather fetching new album by JL) and so did MC Vince Berkeley who we all know as the lead singer and guitarist from Pink Peg Slax who have just reformed. The Mekons were introduced by some blerk who thought he could pretend to be Leonard Sachs (see Good Old days above).
The "unplugged" set was performed with the band sitting in a half circle and under the watchful eye of the cameras of Tony Baker. Tony also conducted a number of interviews and soon we will see the fruits of his labours in the form of a DVD. Young Satan did get a chance to perform but Aunty Sally wouldn't let him put his hand down his trews as this would not have been fitting in front of an audience seated in the warm dark stalls of the theatre.
As ever with a Leeds gig for the Mekons there were a lot of well known local faces, Brenny from the Johns, assorted Chumbas, former Harehills tenants and of course Ms Wendy Frith (surely this woman should have been elevated to the house of Lords as a people's peer by now). Wendy and her mate did a cracking job of getting the very serious stalker types on the front row to get up and dance during the encores.
It was a treat to meet up with Nobby again and this time accompanied by his lovely wife, Heidi. The usual suspects from Liverpool, Hebden, Leeds and all parts west were also there. We really should wear Club Mekon plus-fours to the next gig.The music all though taken from a sedantary perspective was surprisingly sprightly. It didn't have the same sense of Rock'n Roll as say Leicester or Dingwalls but it had a very alluring feel. Because the acoustics in the City Varieties come from a time before public address systems it wasn't particular overpowering. Its force came from somewhere else. The Mekons are in themselves an unduring life force.
You often feel like they think the same way as you do and then they surprise you with things not related to a life of being off your tits and making an arse of yourself.
This was probably no more noticeable than when Sally sings solo at the End of new song: "Dicky, Chalky and Nobby". Her plaintive coda is the voice of a small girl. Compared to Tom's reiteration of a night from long ago in "I've Been To Heaven and Back" this for me is a departure from the last album where songs like "The Old Trip To Jerusalem" seemed somuch less wistful and so much more angry. On Saturday "The Old Trip" lends itself to the venue. "Ghosts of American Airmen" and "Tina" equally so.
The current lineup of Tom, Lu, Steve, Sarah, Sally, Jon, Rico and Susie may have been consistent for over a decade but I'd be hard pressed to say if there was a better one. There's tension, empathy and (great word) euphonia. Maybe a little less insurgent than 20 years ago but that is made up for by the sheer effort they put into doing it right.
My accomplice for Saturday night was Peg. Peg was 3 when she was first introduced to the Mekons. Like everyone she has a mekons link, her late brother in law (Dale Hargreaves) was a great friend of Mari Wilson and the Wilsations. Susie was a Magic Moment with Mari. Peg gave up a chance to wade in the Harewood House Mud where the Kaiser Chiefs were playing to see the Mekons on Saturday. I think she was absolutely right. Plus where else in the world would a girl get a chance to gossip across from her box to another box with a long lost mate?
Oh and Mike, you were spot on about the Wrens a team of us blundered off there post gig where we drank beer, smoked fags and talked shite.
Betty
(At home with a neatly manicured lawn)
PS Nobby the pub was called "The Horse and Trumpet"
PPS Glad you and Heidi enjoyed the Hockney - he's an old love!
PPPS Jim you missed a large creamy one!
---
USA 2007
Sep 27 Pabst Theater Milwaukee, Wisconsin
A great review on : concertlivewire
---
FROM: http://empireofthesenseless.blogspot
oooh! the abyss is so close to home
there's an angel standing here at the end of this song, his eyes are staring his mouth is open, his wings are spread, his face is turned toward the past. Sees what was learned. Where we perceive a chain of events he sees one single catastrophe which keeps piling wreckage up on wreckage hurling it in front of his feet. This angel here would like to stay and awaken up the dead and make whole what has been smashed apart. But a storm is blowing from paradise. The storm propels him in to the future to which his back is turned while the pile of debris before him grows skyward. The storm is what w call progress.
oooh! the abyss is close to home
In 1977, England was mired in massive unemployment, especially among the young, and America was wallowing in recession, still limping from Watergate and Vietnam, while the Cold war loomed over everyone. Against this backdrop Punk exploded, becoming another Threat To Society when the Sex Pistols said a bad word on the telly.
The Mekons formed in this melee, signing to Virgin Records in the first flush of punk capitalistic co-option. But they never had the nihilistic outlook of many punks: While songs like "32 Weeks" and "The Building" railed against authoritarian corporate control and "Corporal Chalkie" was a dark anti-war song, they were writing other songs like "Dan Dare" which celebrated a comic book (from which they got their name) and "Where Were You?" was about being stood up in a bar.
A bit later, a music critic told them that they were part of a folk tradition, where their inexperience at music became part of the songs, and a DJ said that they were really a weird Country band, because all their songs were about drinking and screwing up relationships.
In Fact, the band has always looked far more closely at the interpersonal than the political. Even though Reagan, Thatcher, Nixon and the CIA show up from time to time, the songs are more about how people were affected by the political. The Mekons eyes have always been looking at the human element.
With the most recent album, some kind of 30 year cycle has been turned and completed; Natural is heavy with English folk influences, and the band trades instruments on the album, keeping their encroaching professionalism from becoming too distracting.
Rushing about before the show, I zipped up to Hotcakes Gallery; the Mekons are also artists, and they had a group show reception and opening. Nice stuff, and I obtained a long-desired soundtrack to their previous traveling art exhibit, "Out Of Our Heads" None of the artists were there; the proprietor said they were "performing a sound check"
"A Sound Check?!?" I exclaimed, to the amusement of the only other person there yet "That's not Punk Rock! When did they develop this suspicious professionalism?"
But I had to leave, and not just because I was disrupting the studio; I had to meet up with folks and get some food before the show; Bar louie was having an anniversary party, free food and beer.
Getting to the Pabst in plenty of time, it was a bit sparse; no problem getting seats right in front and a couple of Pabst tall boys to start. Danbert Nobacon (pronounced in a way that would alarm Pinko Punko), formerly of Chumbawumba, opened with a tight set of angry, populist songs railing against capitalism, religion and the end of the world. Nice stuff, and Jon Langford joined in for a couple of songs on guitar.
At least by then the theater had filled a bit, maybe a hundred people. One guy I talked to said he hadn't seen the band in 20 years. (Also, a quick shout out to Chloe, Merch Girl: we descended on the table, peppering her with obscure questions about the swag and the band, questions for which she had no answers, she held up with grace and humor, though, and I procured some nice posters and Tom's new album)
The Mekons took the stage to hearty cheers. Eight Mekons this time; the standard group was joined by Lu Edmonds on saz and Jessica Billey on violin. They sat in a semicircle on stage; drummer Steve Goulding sat on what they referred to as 'the commode', a drum box. They opened with a jumping "Last Dance" and Tom singing; apparently his plane was late and he hit the theater shortly before taking the stage. It didn't hurt his performance.
The band worked through songs old and new; "Thee Olde Trip To Jerusalem" was hot and propulsive; "Big Zombie" was another high point. The new songs come through even better live - they played "Dark Dark Dark", "Dickie, Chalky and Nobby", "Perfect Mirror", "Give Me Wine or Money", "Cockermouth", and a sublime version of "The Hope and The Anchor" The audience was perfectly quiet until Sally finished the last, whispered vocal; everyone was hanging on her last, reluctant word.
Sally's voice was in particularly fine form; as a first encore, they performed a superb version of "Wild and Blue"
Depending on the song, from time to time a band member would step to the center mic to take vocals, like in an old fashioned folk or country revue. The collective character of the band was reinforced by the how uncomfortable they seemed to be doing this (all except Jon, of course; the big ham even accepted a dollar from an audience member for his 'pole dance')
we're all older, and this was joked about often by the band. But sitting throughout most of the performance was more salutary than I thought it would be. While the 'Quiet Night' was only moderately quiet, the performances were all lively and nothing ever got sleepy. The seated performance suited well, although at the end, Tom, Sally, Jon and Lu got restless and stood to do the kick routine on "I Have Been To Heaven And Back"
The songs, as has been noted, have a relatively dark relationship with nature in general. Where Danbert's songs were overtly political, the Mekons played songs on the edge of the darkness, but for humanity. Several times during the show, the songs and lyrics and the ferocious energy with which the band played brought tears of joy to my eyes. AG may tease and call me a crybabby, but if I feel a bit of pity if she's never been similarly moved by such a performance, a thing of rough, unhewn beauty.
30 years ago, the Mekons were angry young folks, snarling at the world they were born in and the life they were doomed to lead, demanding the freedom to enjoy simple, human pleasures. Now, as middle aged folks, more skilled and experienced, they are still snarling at the at the world and at doom, all the while still insisting that humor and music and art and love are still worthwhile, even necessary, in the face of the void. And that even after all these years, they'll go out singing.
Sep 28 Old Town School of Folk Music Chicago, Illinois
Sep 30 Andy Warhol Museum Pittsburgh, Pennsylvania
Oct 1 Jammin Java, Vienna, Virginia

Oct 2 World Cafe, Phialdelphia
Oct 3 2007 8:00P The Gramercy Theatre New York, New York
There's a great gallery at Flickr / Download the Music from NYCTaper (thanks again!)
Review
Oct 4 2007 8:00P Narrows Center for the Arts Fall River, Massachusetts
Oct 7 Strictly Bluehgrass Festival, Golden Gate Park, San Francisco
Oct 8 Aladdin Theater, Portland Oregon
This was the first time seeing the Mekons. Tom was not there as he was with his wife awaiting their fourth child. Jessica Billy was on fiddle. The Sadies opened.

Despite being billed as "A Quiet Night with the Mekons" band were quite energetic. Lu sang lead vocals on "Heaven and Back" and later took center stage to sing, strum and rock out to "Thee Old Trip to Jerusalem". For "Cockermouth" Jon boisterously danced around the stage. The song itself sounded more fleshed out than the album version. At the end of "Hole in the Ground" the band got the audience to whistle along for a few extra measures.

There was a bit of instrument trading going on. Sarah played bass and ukulele and Rico (in addition to accordion) played bass, ukulele, acoustic guitar and harmonica.
Despite being a seated theater people were dancing in front of the stage at the tail end of the set and enjoying themselves quite a bit.

The encore was brilliant as Jon, Rico, Steve and Lu scampered up to the stage right balcony overlooking the audience to sing "Powers & Horror".

Later that night at Dante's Jon sang "Nashville Radio" with the formidable Sadies. Sally also joined them on stage a song which I'm not familiar with.
(The chorus was
"Everybody needs an angel
But he's a devil by my side")

Town Hall, Seattle, WA

Basically the same great show the band put on in Portland. Jon did a somersault during "Cockermouth" which the audience loved.

Like the night before, they followed the Sadies to the Tractor Tavern in Ballard. Jessica joined the band for three songs and Sally sang the same song as the night before. At around midnight it was announced that it was Jon's 50th birthday. All the Mekons joined the Sadies on stage careened through "Memphis, Egypt". I was beside myself and rocking and rolling right in front of the stage. The Mekons had to leave before the band finished their set. I shook Jon's hand, gave him a hug and wished him a happy 50th.
"It's a wonder I've made it this far!" he said.
The band made their way out to the street.

The Tractor show was probably one of my best concert experiences. I felt so fortunate and happy to have been able to be there for Jon's 50th birthday.
Kentaro

Oct 10 Town Hall, Seattle
Oct 12: Hideout and Mutiny, Chicago (2 electrified shows)
The Mutiny is the kind of place that a band like The Gays in the Military play, a band made up of former Unversity of Chicago students who are looking for a way to think with their crotches instead of their brains. Usually a few people show up. There's a sign in the front window: Bands Wanted. It's a dive. It's beat. There's no stage. The band plays in front a bunch of junk that would be in a storage room, if the bar had a stororage room. Someone painted The Mutiny in white paint on the black wall where the bands play.

But the Mekons at the Mutiny was a show. It was like the Yardbirds in Blow Up, but more crowded and hotter and louder and closer and tighter. The room was long and narrow. The ceiling was 7 foot. The band started with "Never Been in a Riot," and it was fast and tight and intense. They never let up. It got dangerous. Tracy Dear and other big guys were pogoing so much they brought down a ceiling panel. Women and their guys left because it got wild and violent on the dance floor. They held out their hands and put out their elbows to deflect the pogo dancers. They gave up and left. The Mekons and the dancers raged on. It was masculine and tough and loud. Sally sang from the side. The dancers grabbed each other around the necks and we all jumped up and down and yelled. Tracy Dear got up to sing. Before him, Ted Leo and Will Oldham and Chris Mills and Uncle Dave all took turns. Kelly Hogan sang back up. They did "Corporal Chalkie" and "Millionaire" and "Curse" and "I Heart Mekons" and "Beaten and Broken" and "Hard to Be Human." Jon ripped out "The Building." No one wanted to quit, but it ended at midnight with "Memphis Egypt."

Jay

Oct 13 8:00P Lafayette Brewing Co. Lafayette, Indiana
A Mekons tour diary
Some snaps from The Pabst and the art opening at Hotcakes Gallery in Milwaukee: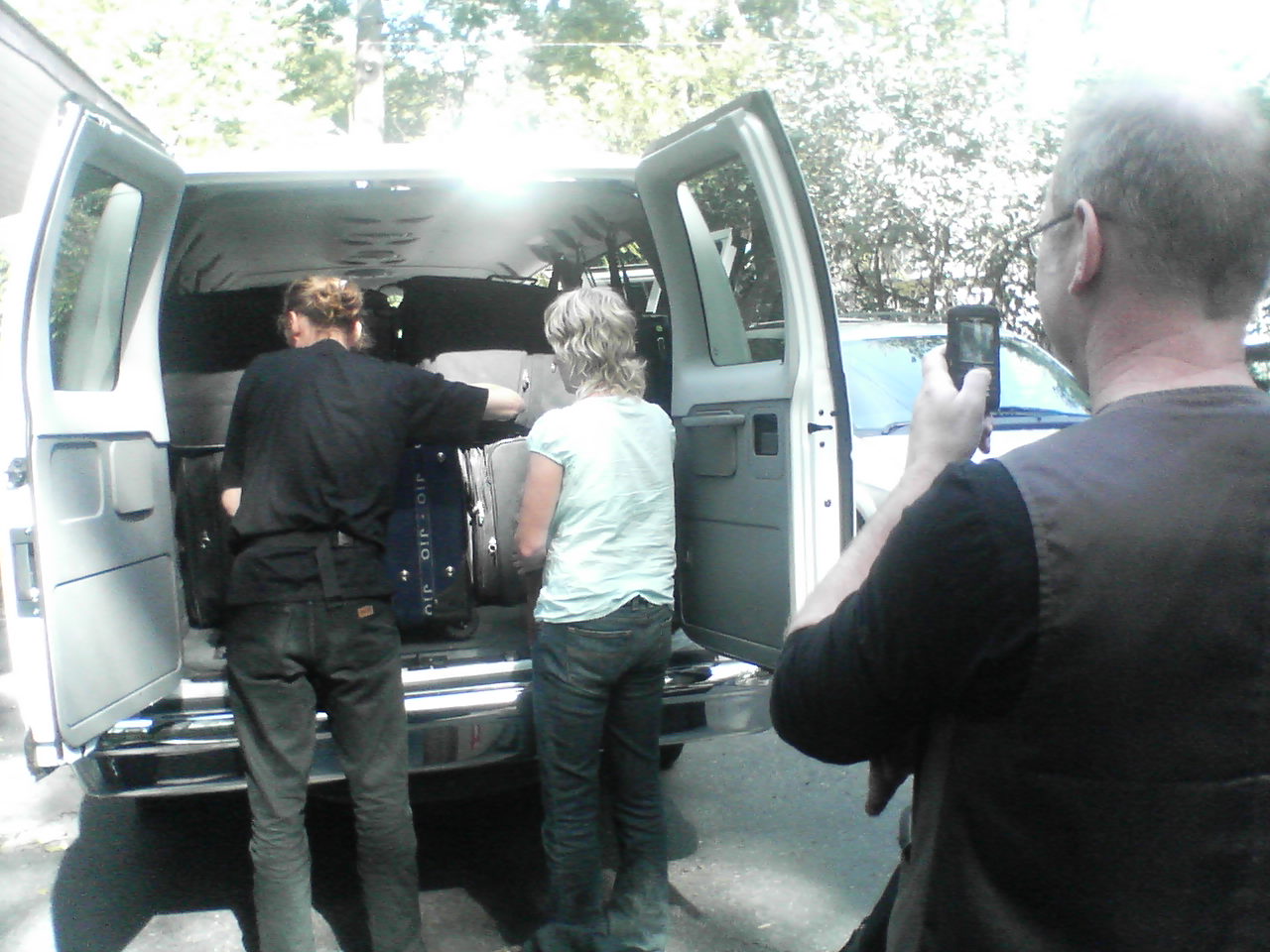 steve photographing lu and sally packing the van - cleveland heights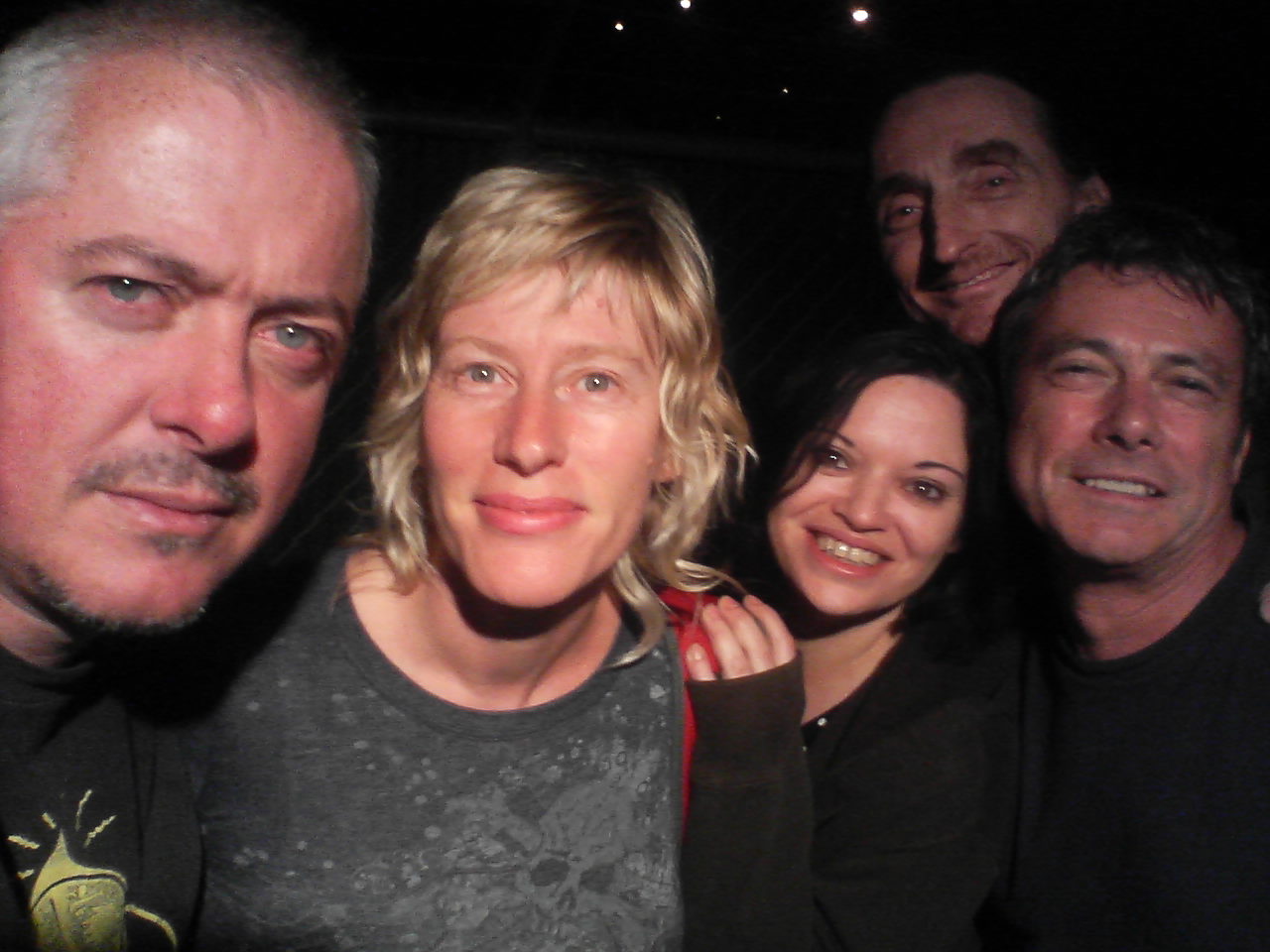 out the back at Pat's in the Flats - Coffinberry very excellent opening act - thanks for the gear chaps - short set from Danbert then loud electric mekons blow off some steam - We highly recommend Pat's for a loud night out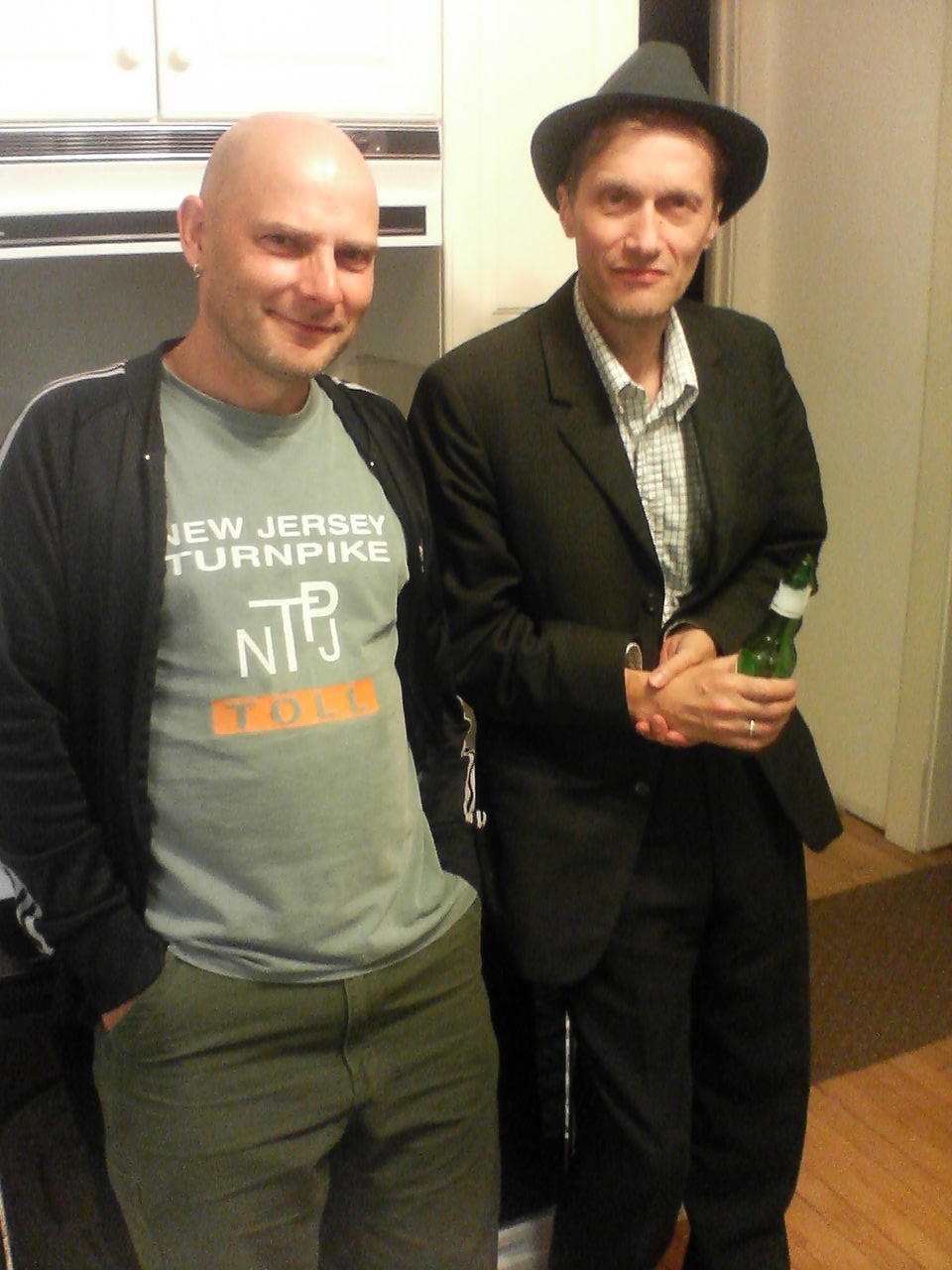 discussing minutiae of british history til sun-up in Pete & Debbie's kitchen in Cleveland Heights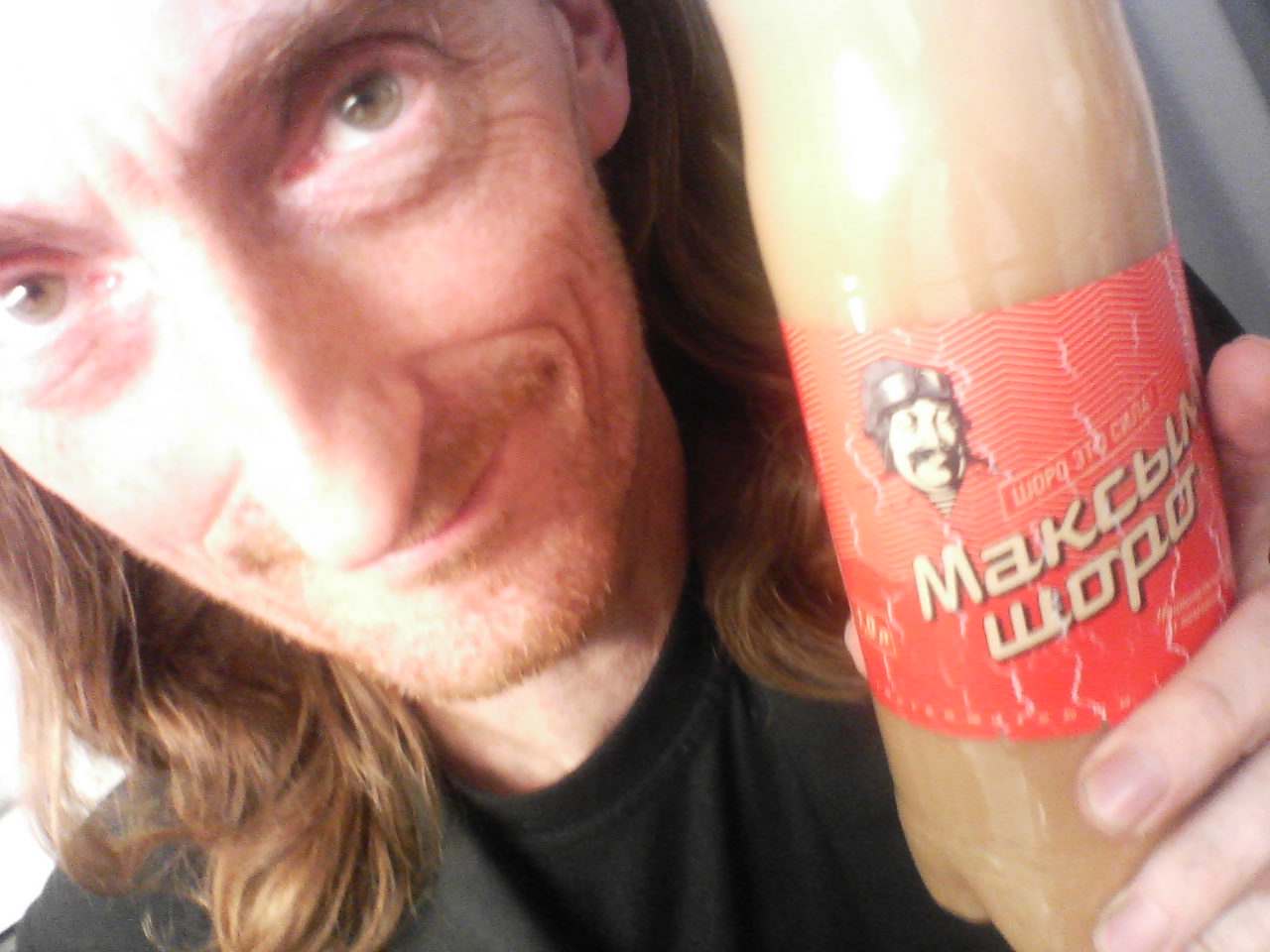 we shared this mind altering potion with the crowd in p'burgh with terrifying results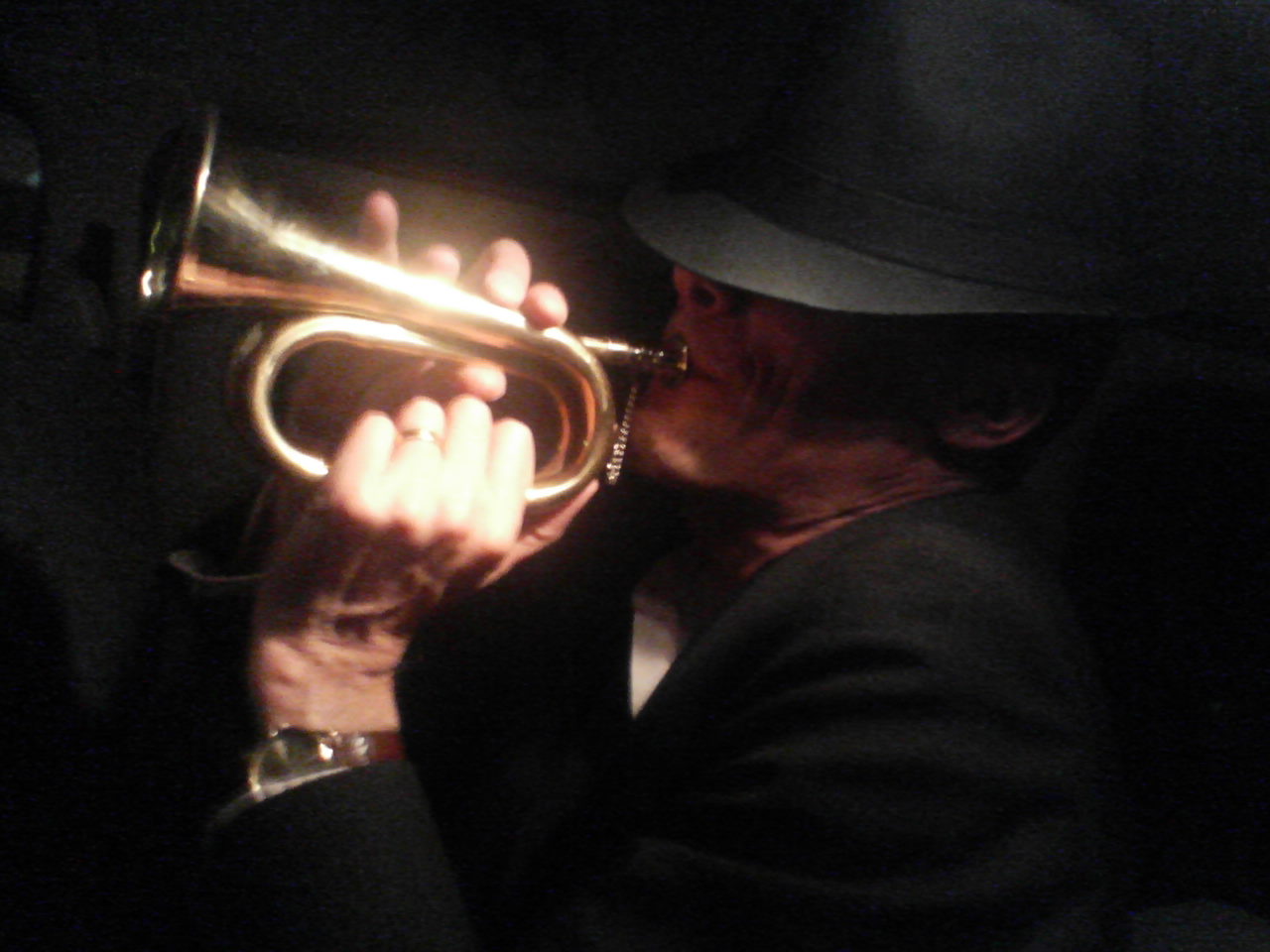 om blows his tuneless trumpet in virginis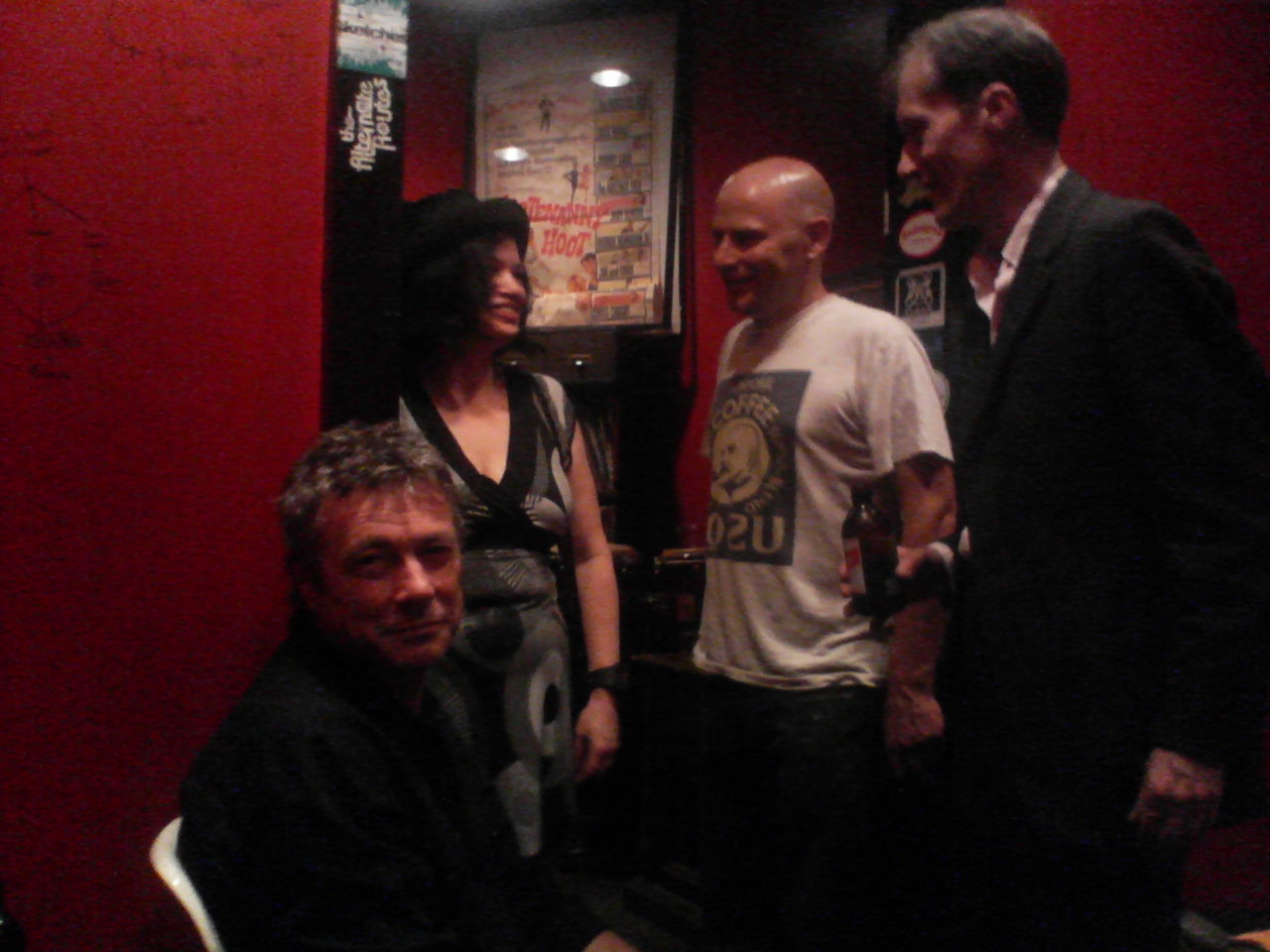 some mekons and danbert nobacon discuss the latter's thatcherite sexual nightmare's at jumpin' java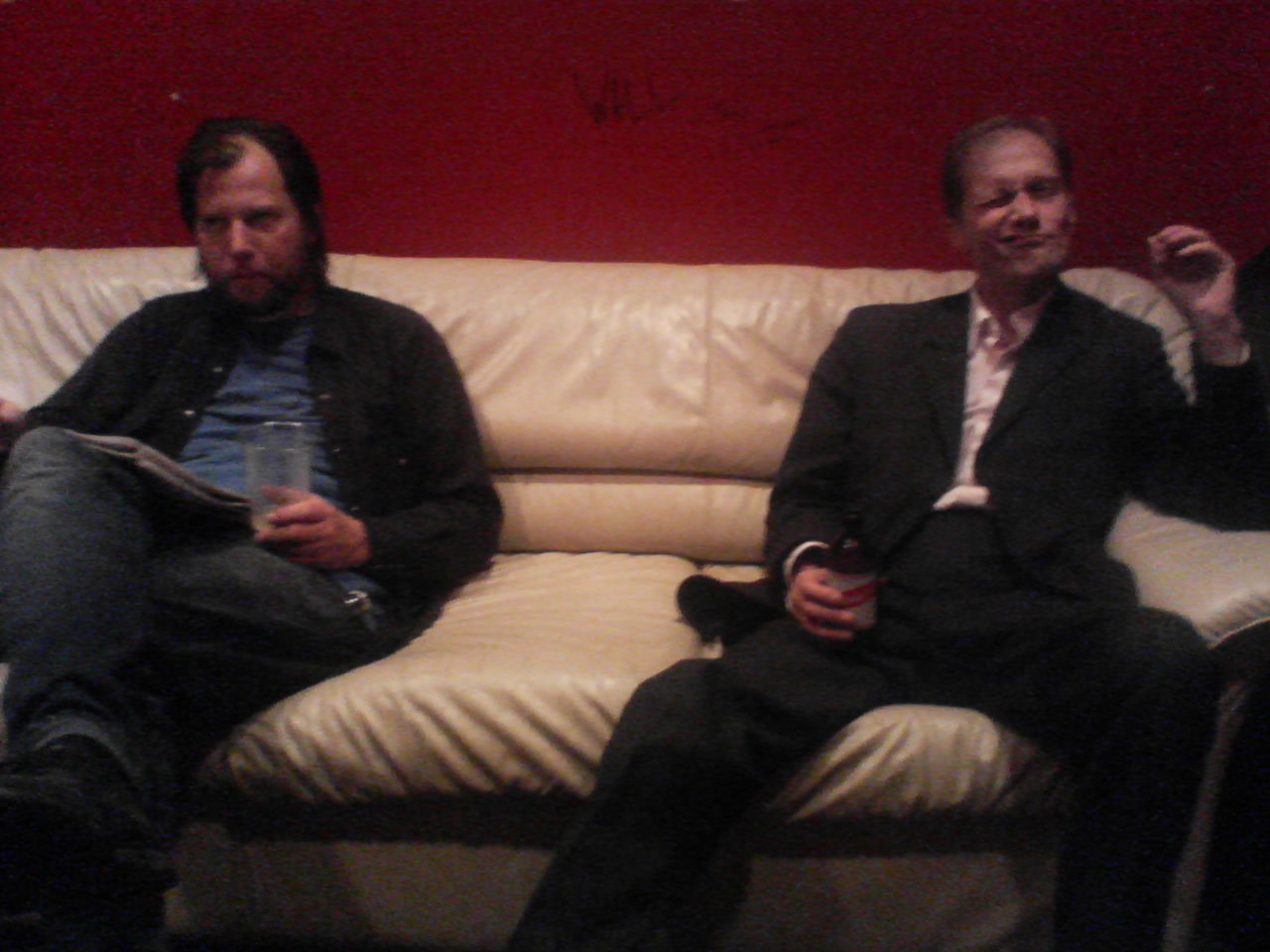 mekons' soundman elliot with doctor freud on the couch in vienna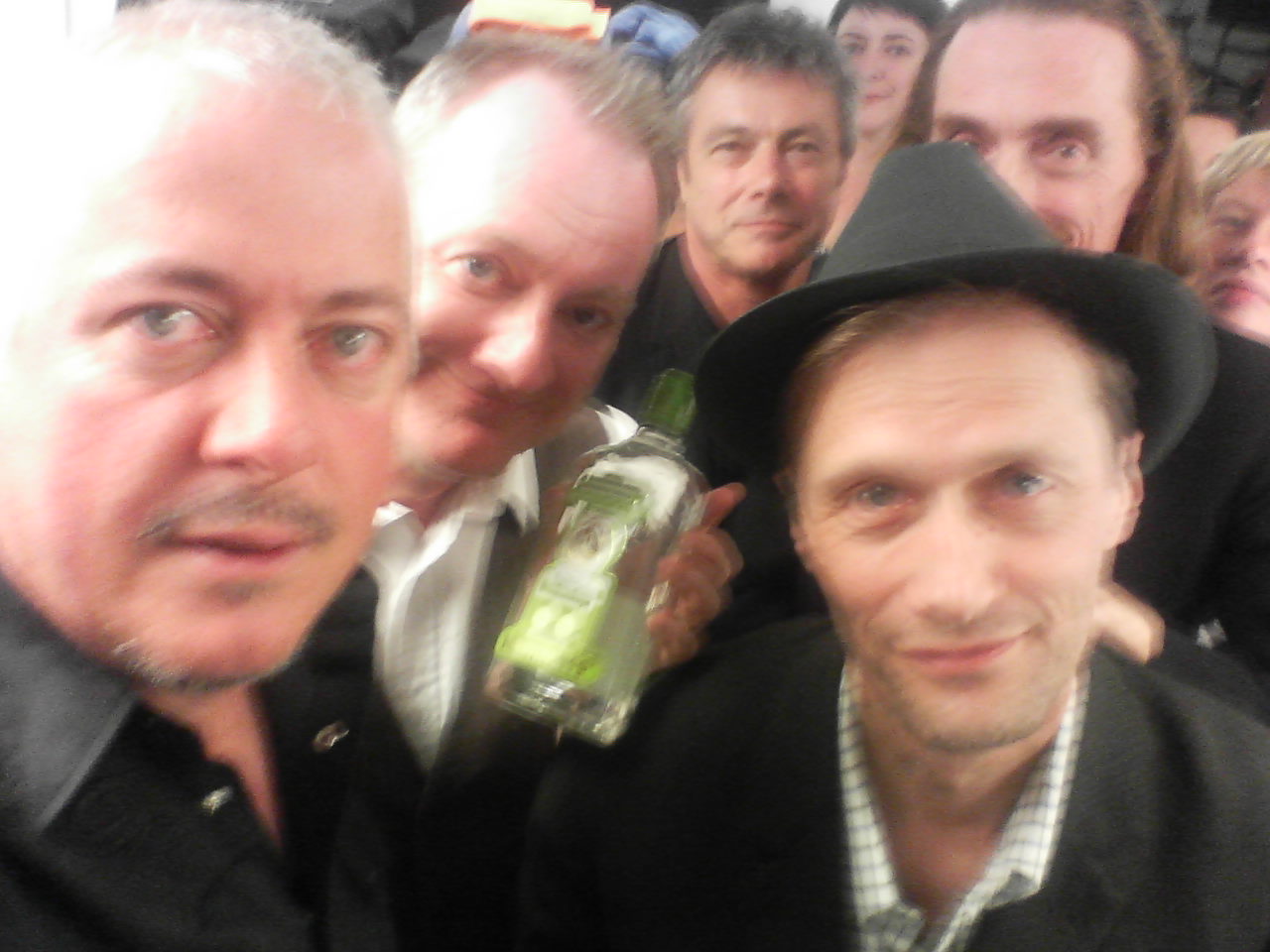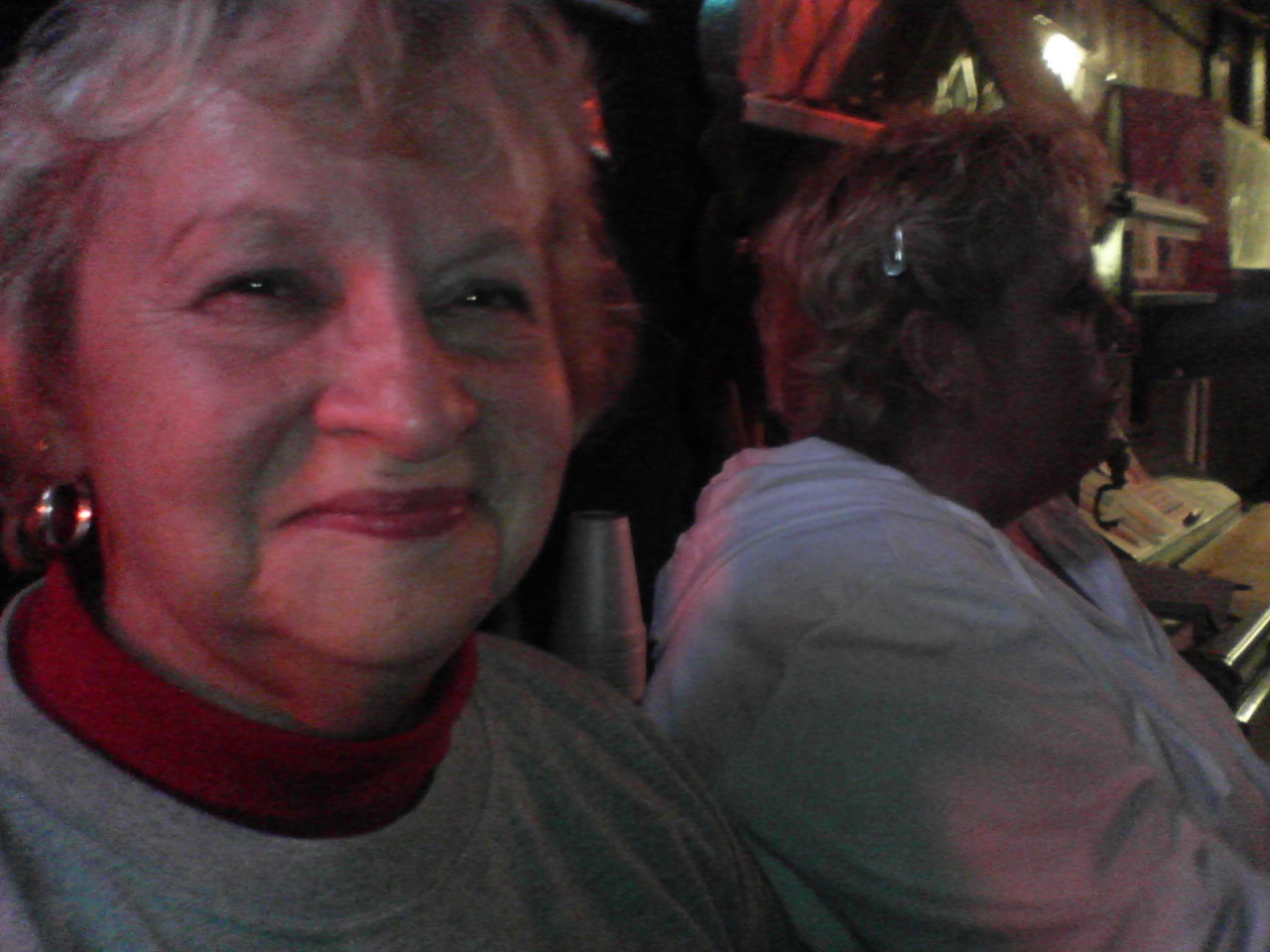 pat of the flats in cleveland - kind owner of rocking establishment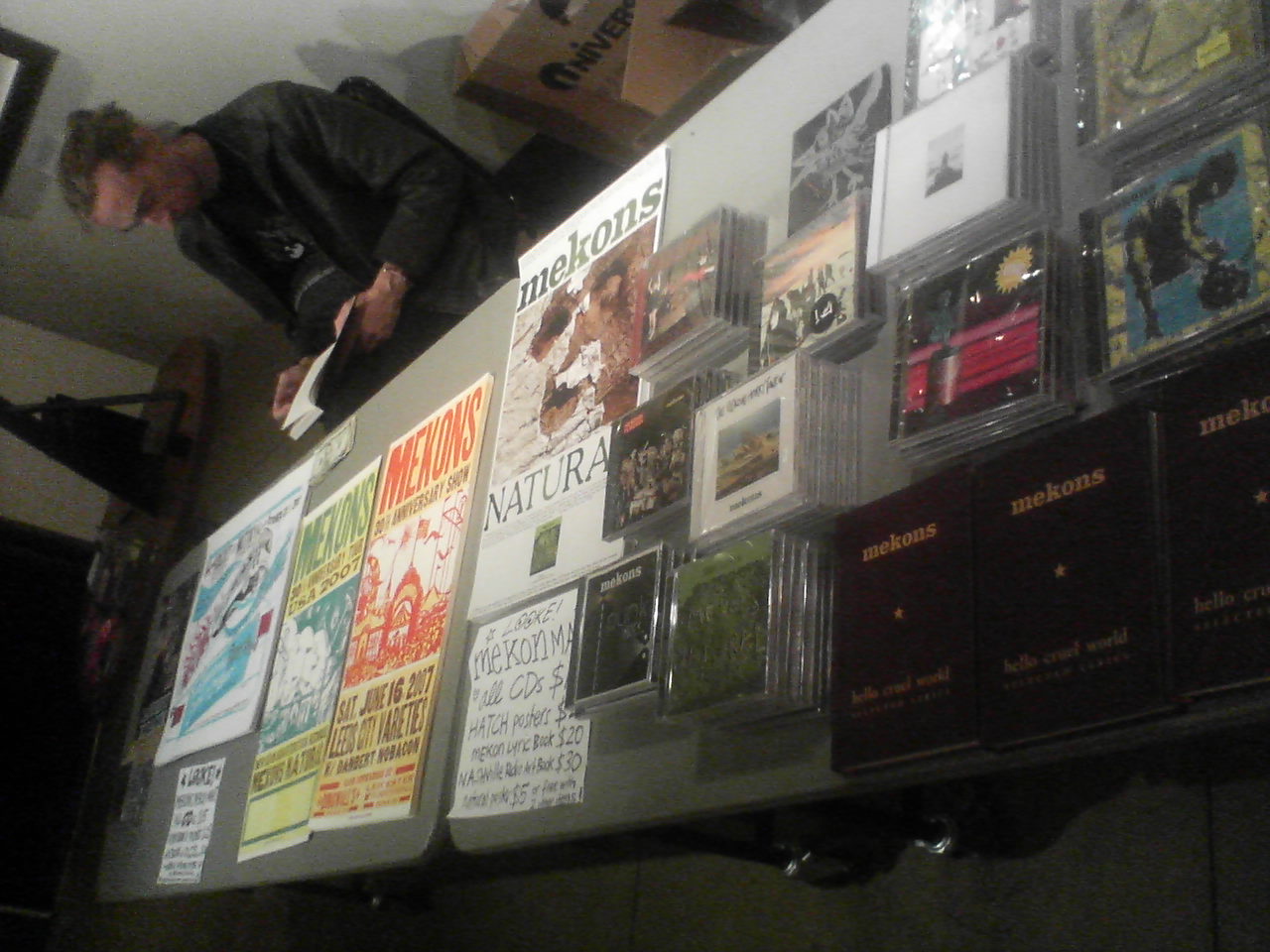 merch madness in philly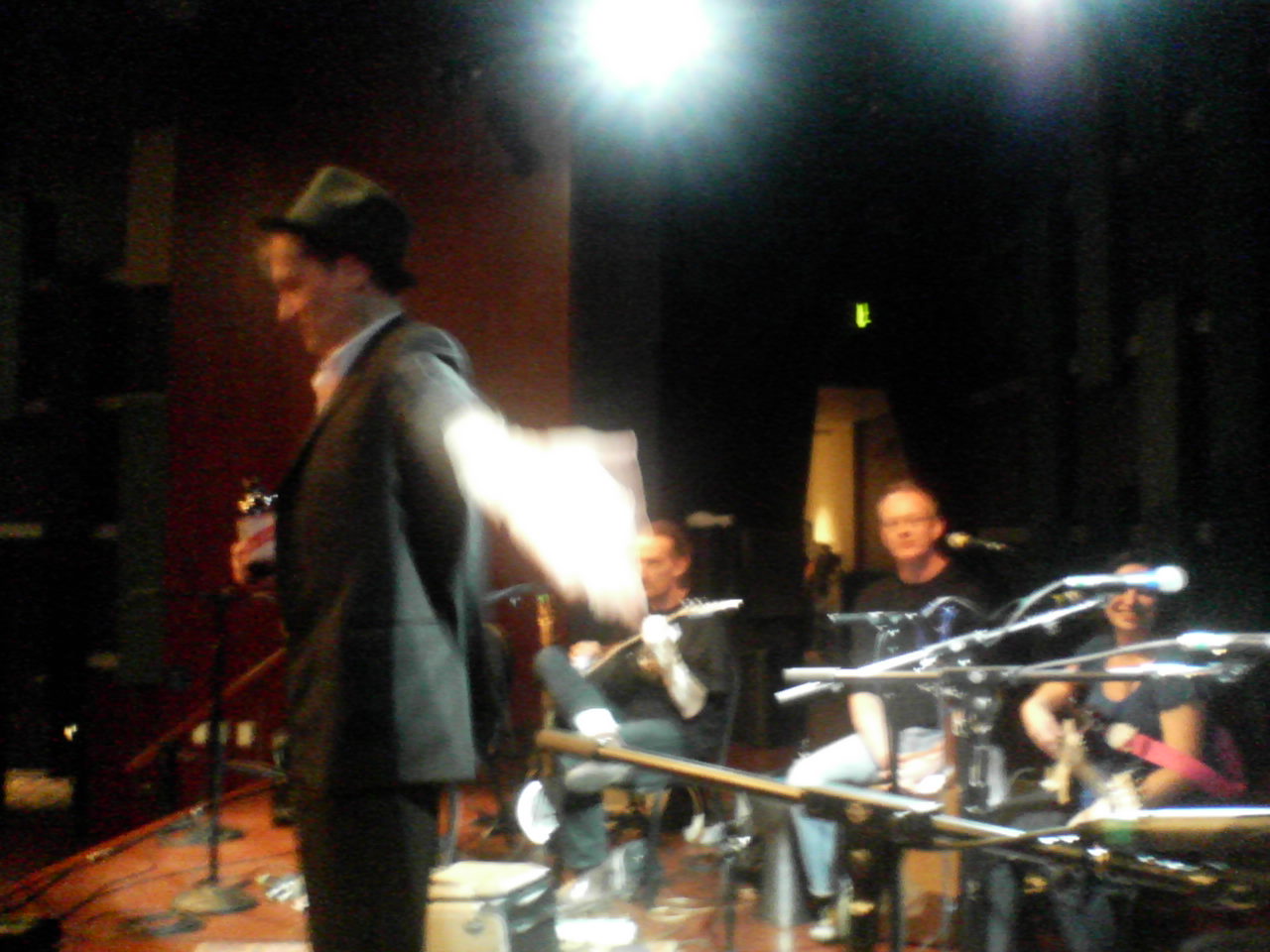 big hand of tom at the world cafe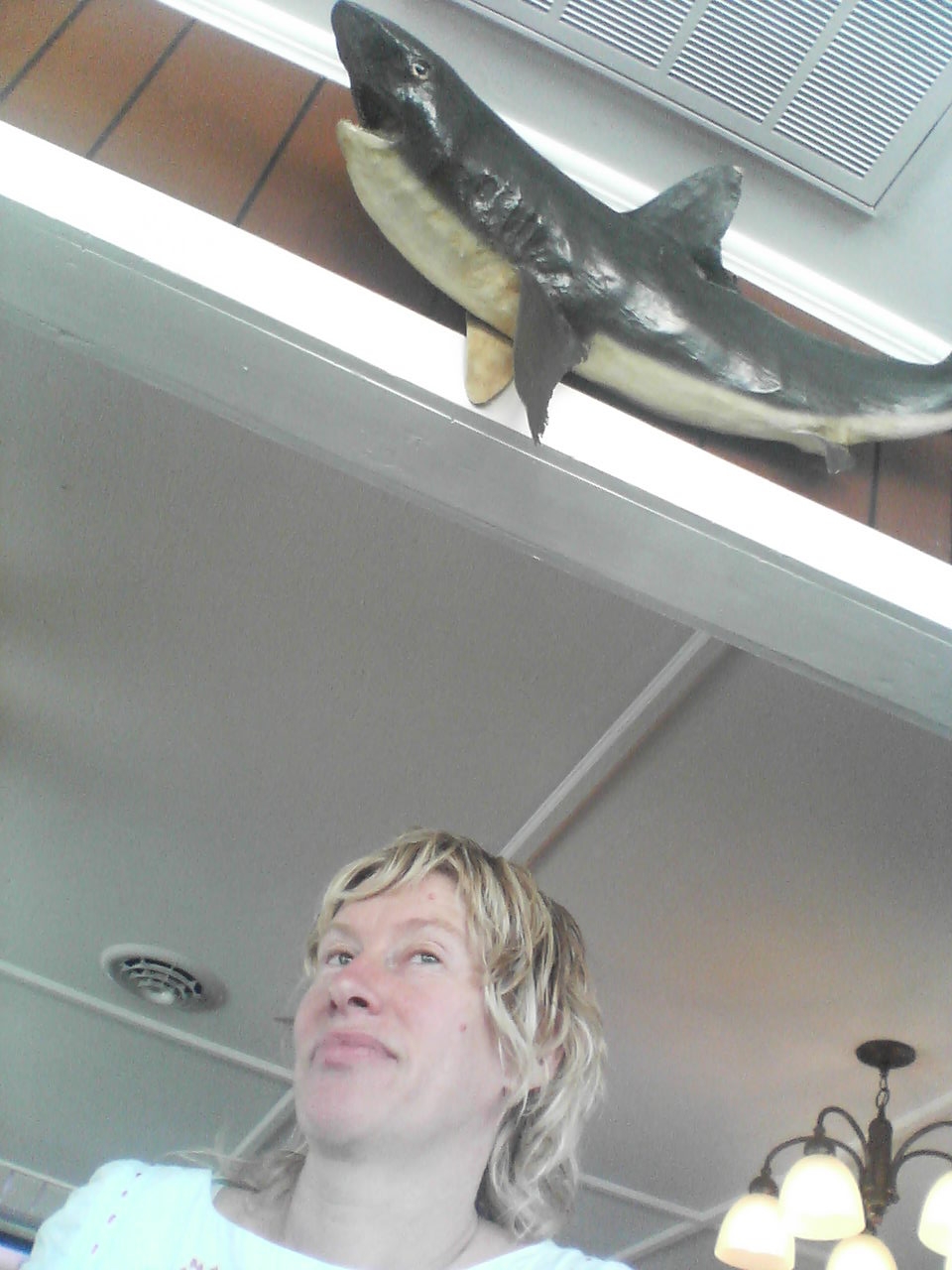 shark attack at Price's seafood, havre de grace on the ramblin' road to philly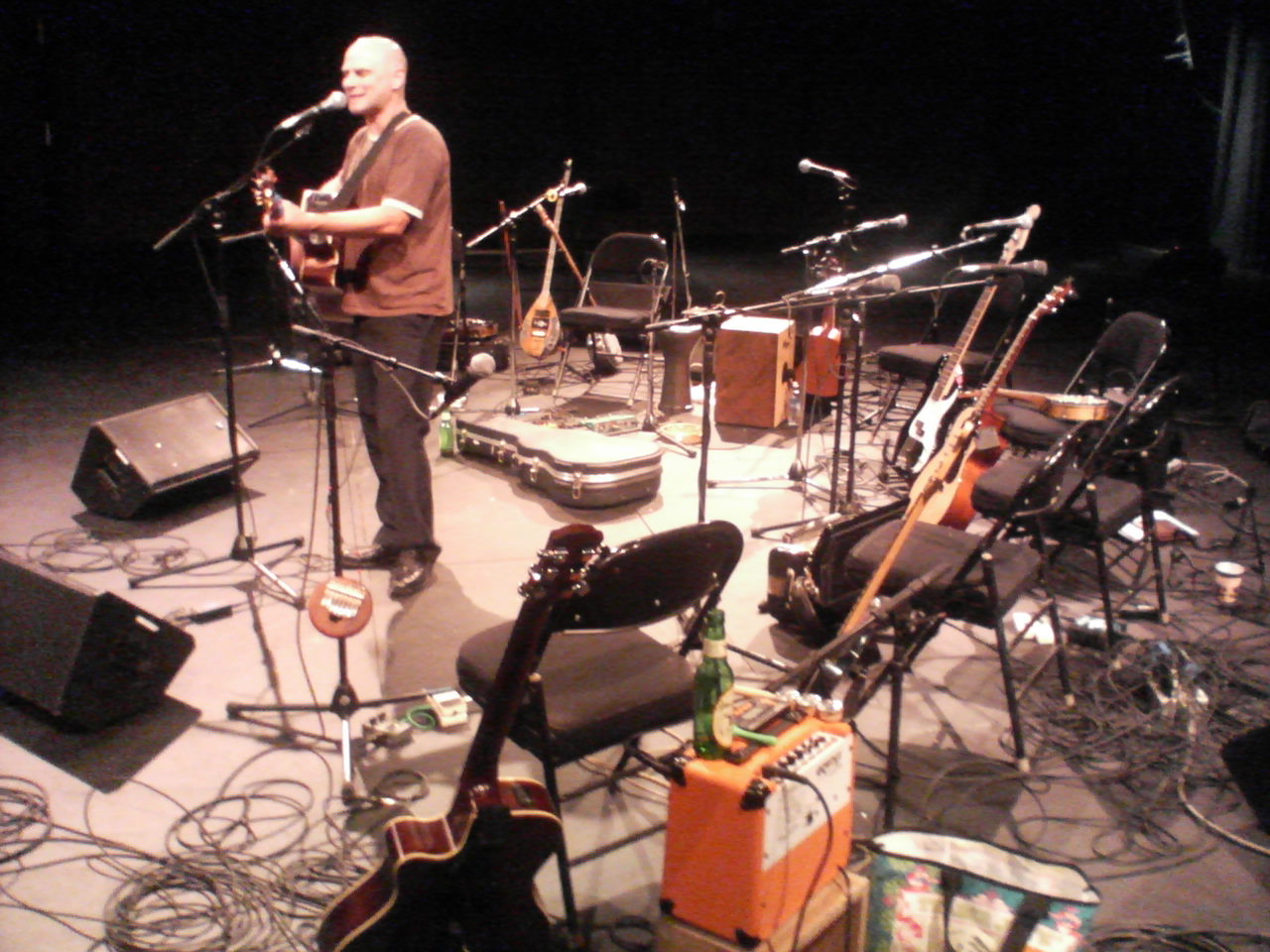 danbert and a mess of mekons gear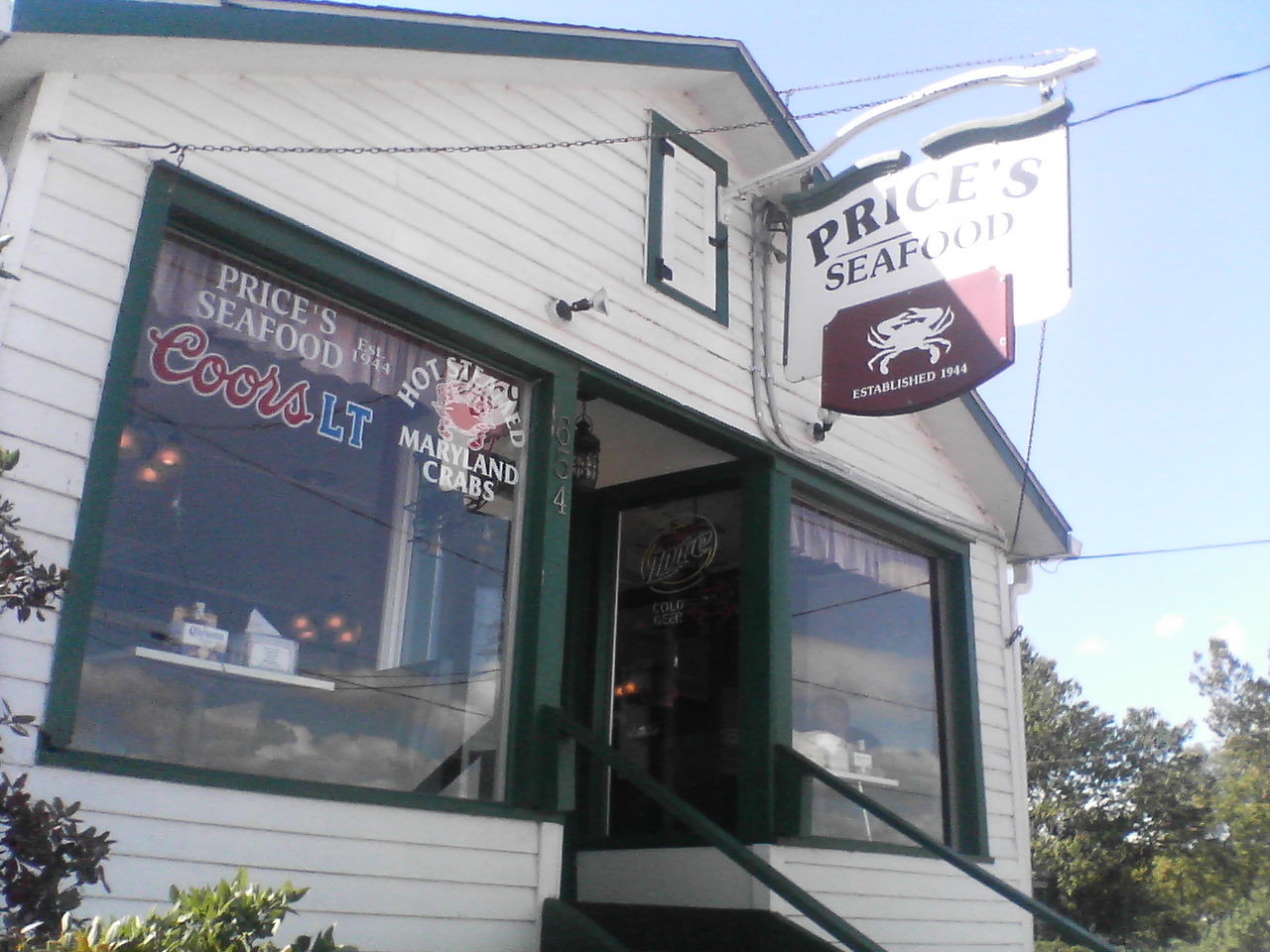 price's seafood - no crabs on tuesday lunchtime
Pat's neon - best little honky-tonk in Cleveland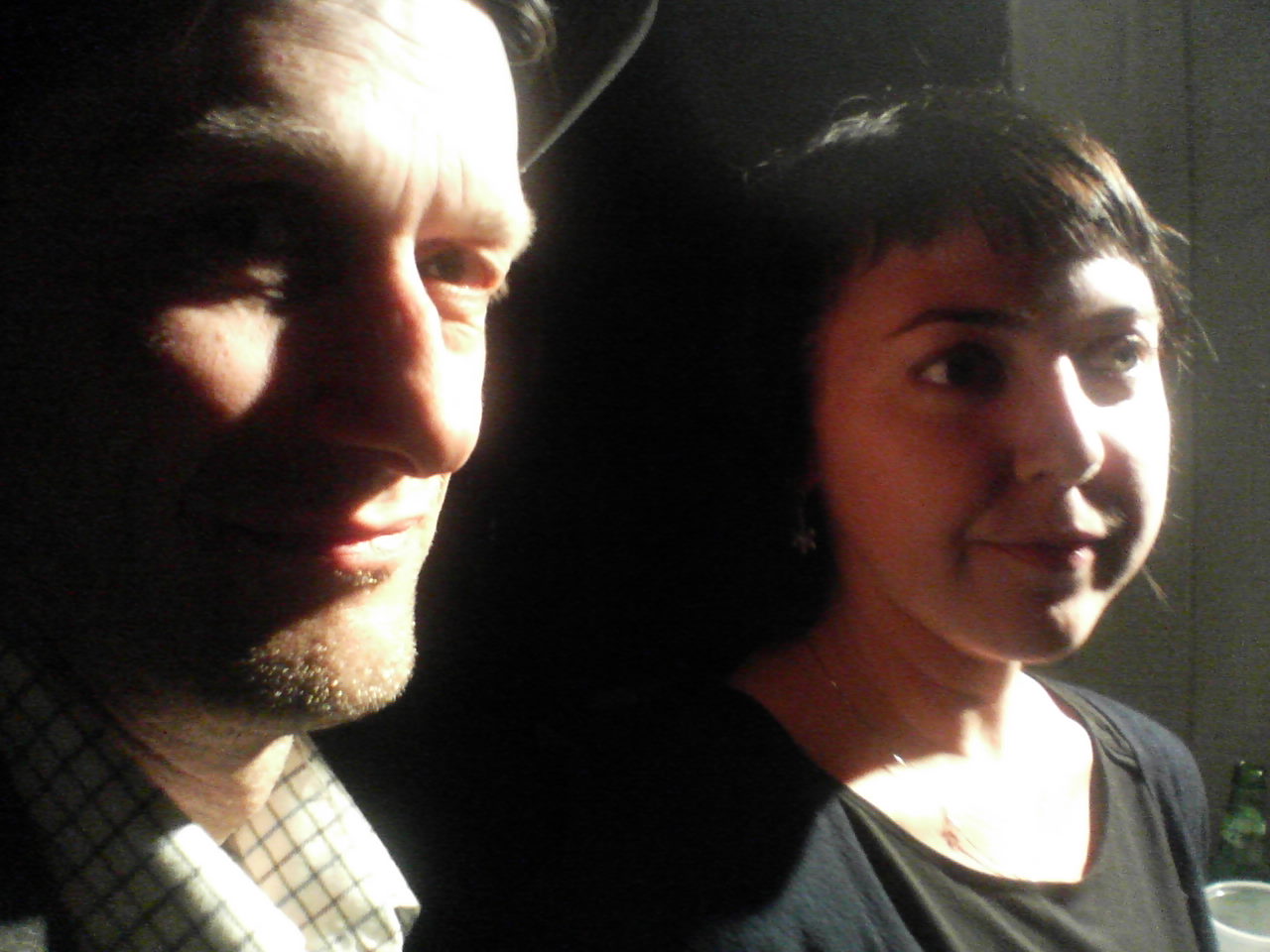 Tom & Jessica at Pat's - a noisy nite
some mekons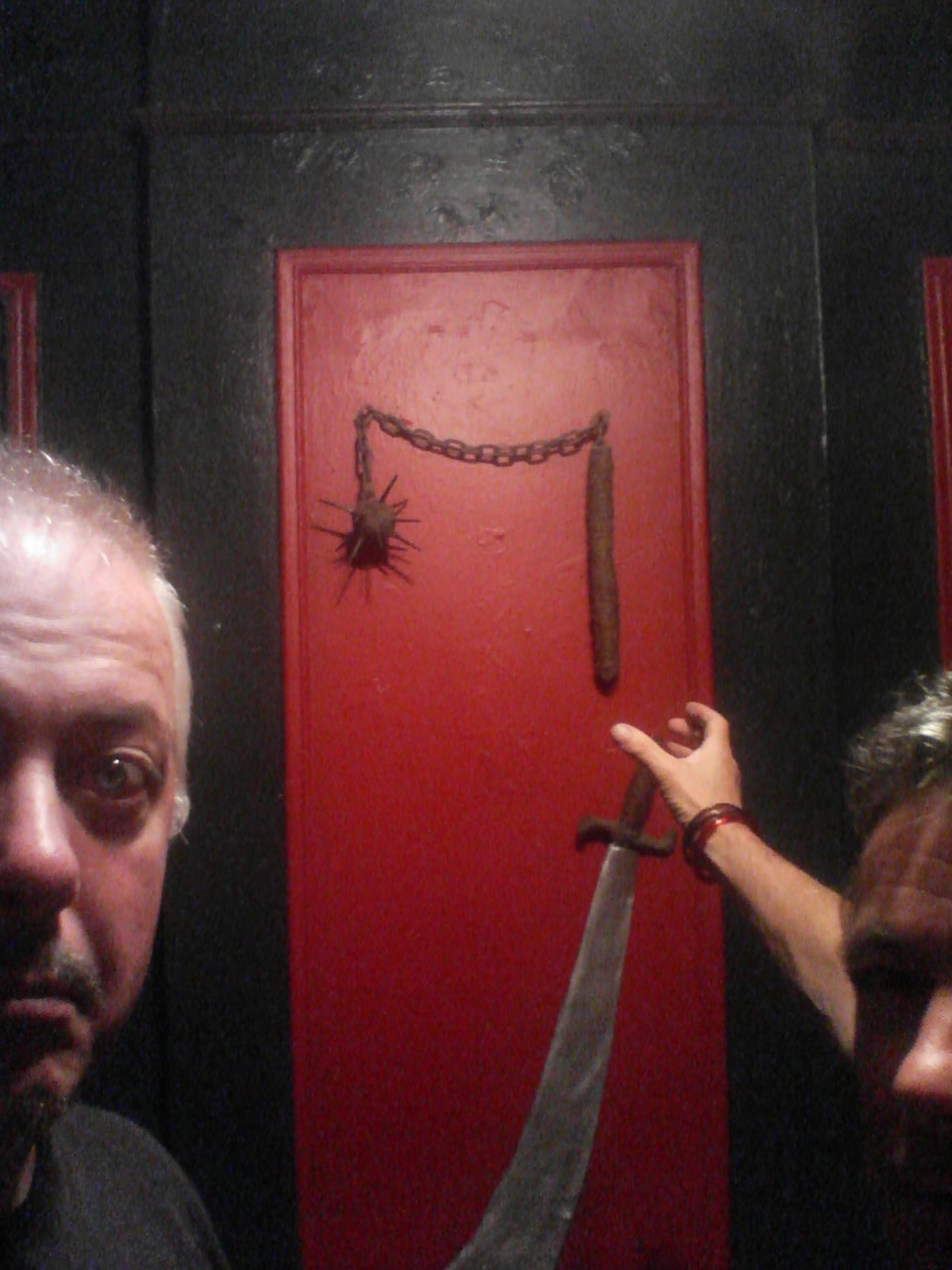 We are staying in this room at the Carlton Arms hotel on Manhattan - We are planning on redecorating this afternoon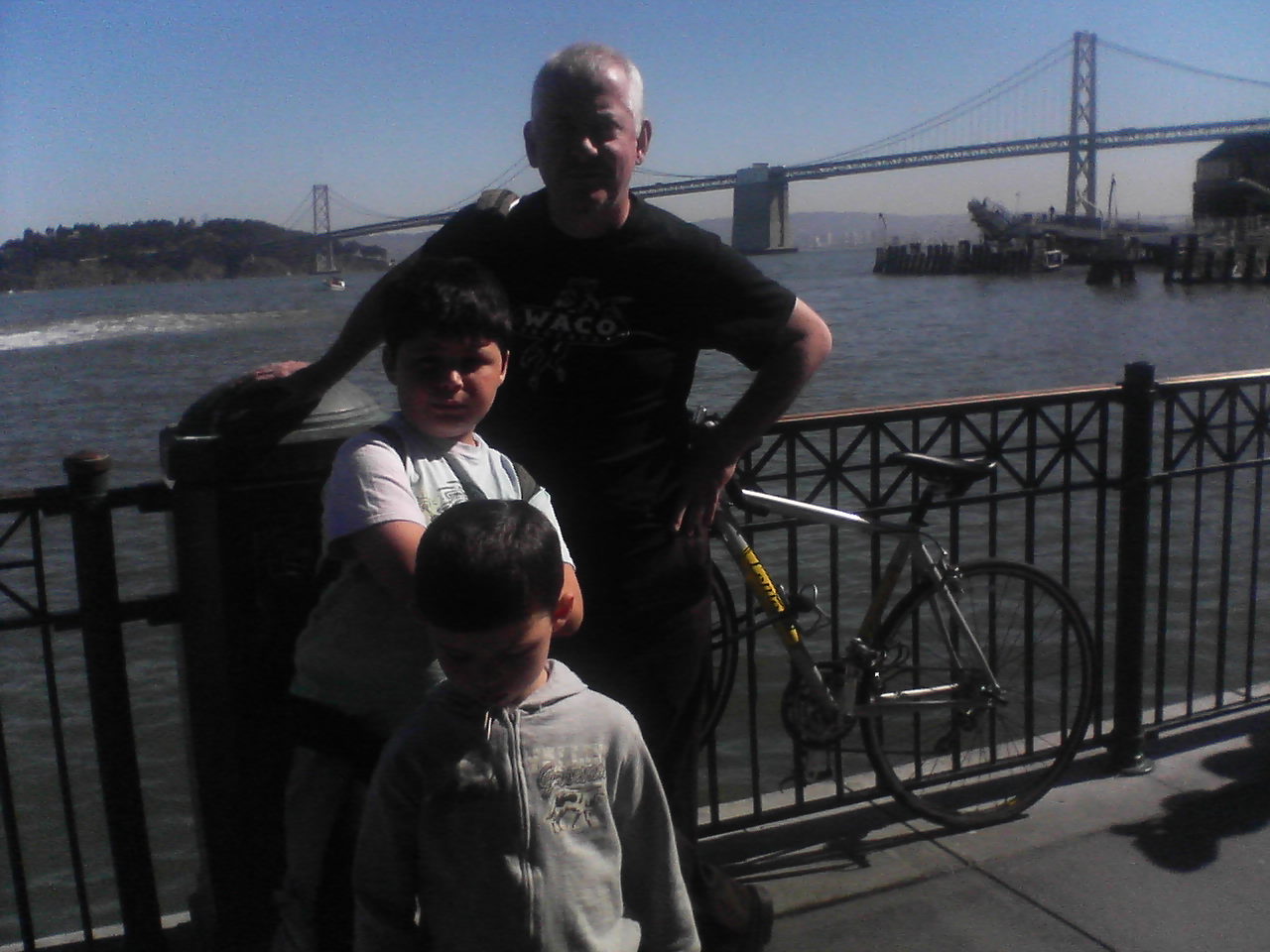 langford boys day off in sf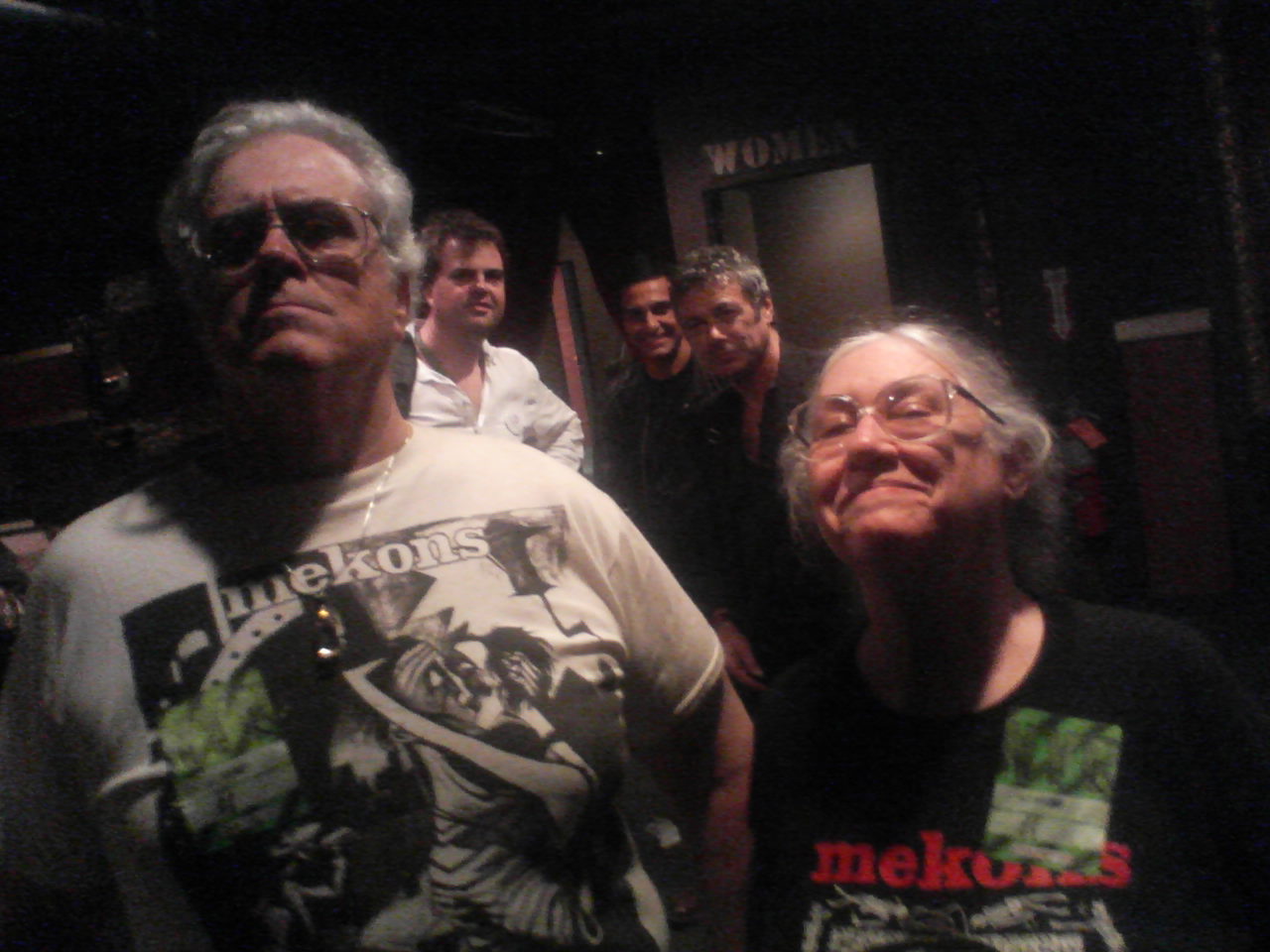 legendary Denis & Lois sold mekon merch at the blender in NYC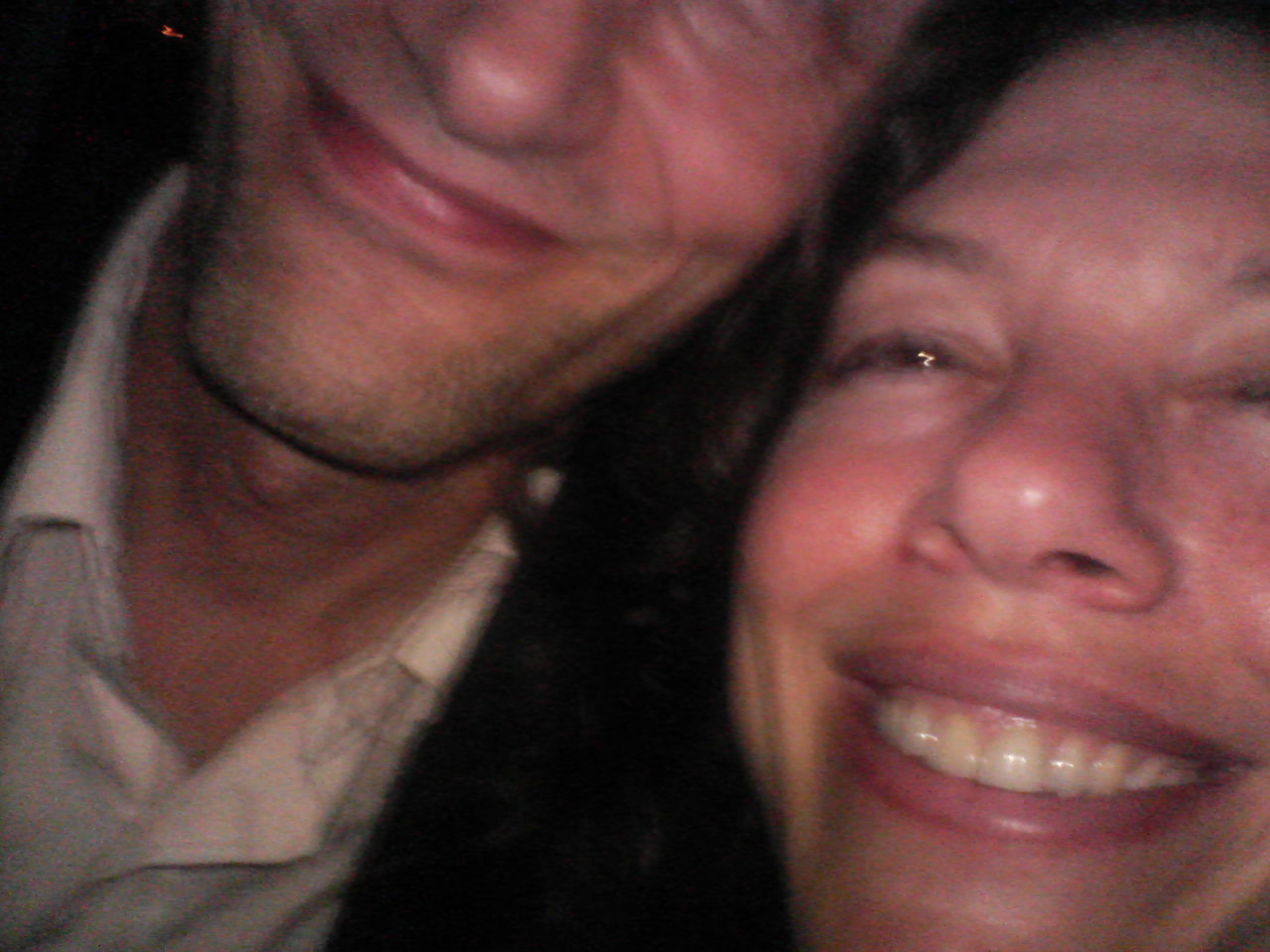 tommy and Dr. Randy in Fall River - sad nite as Tom. Elliot & Danbert leave the tour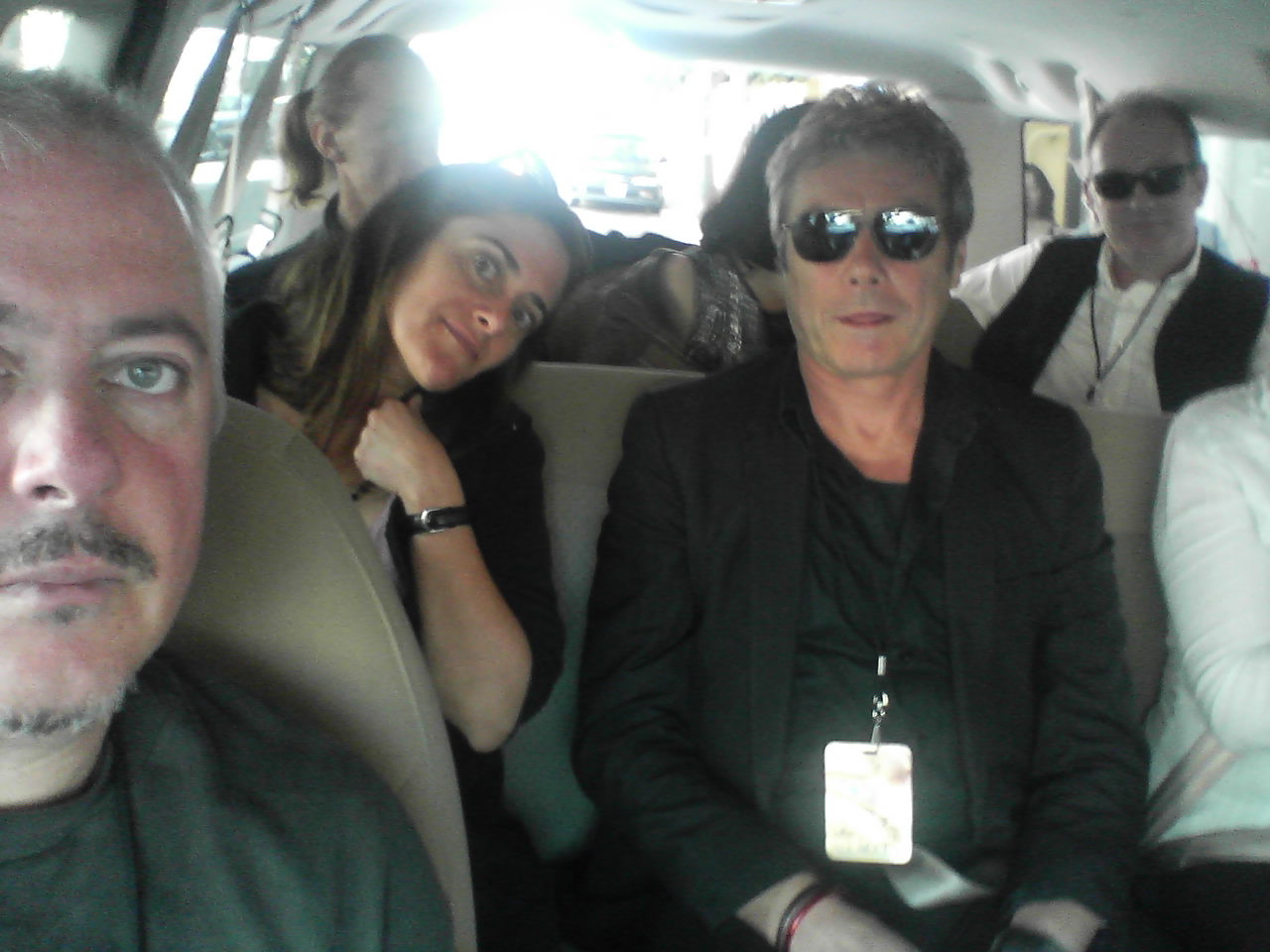 on our way to HSB in sf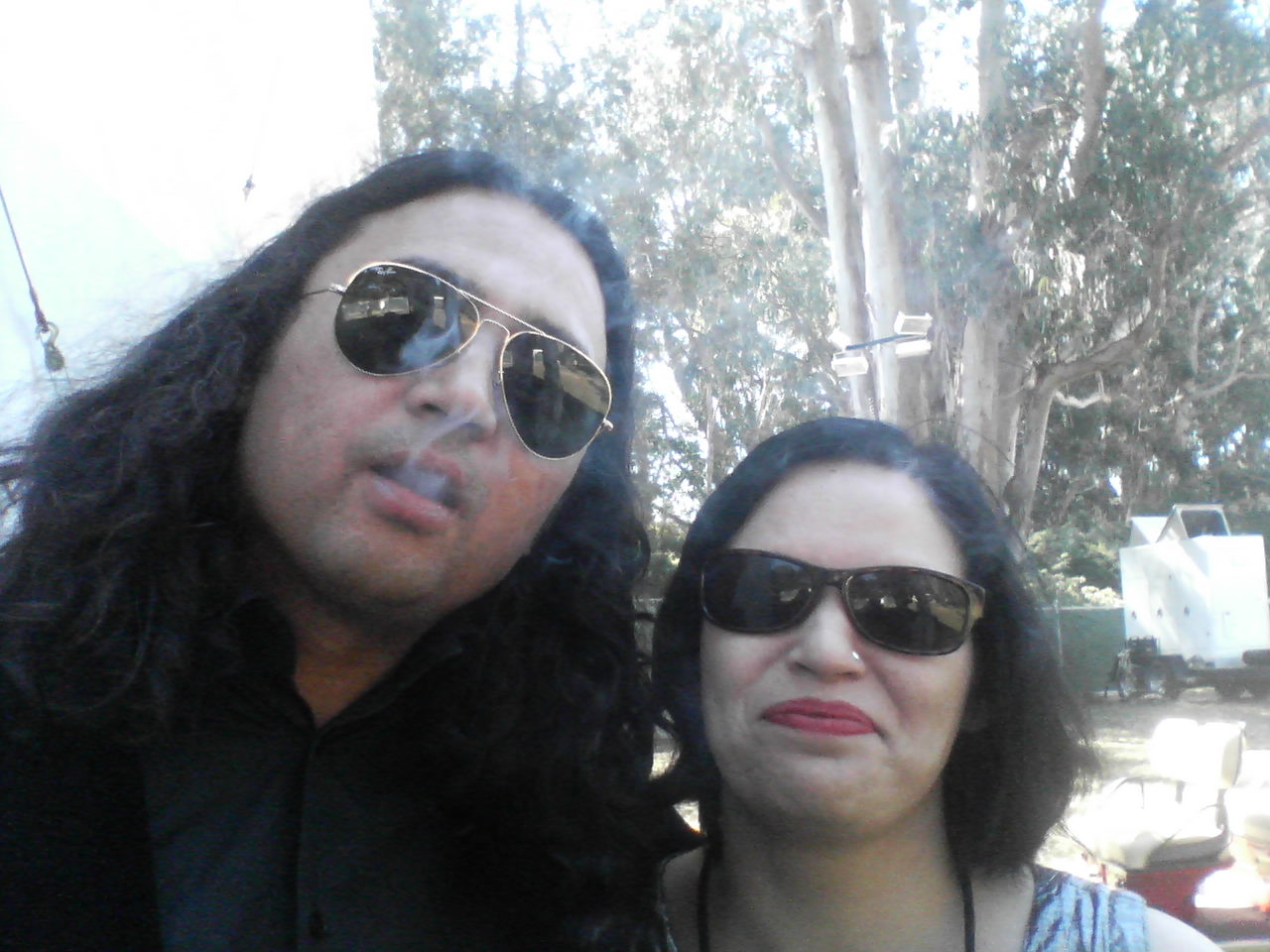 bass player convention - sean sadie and sarah in golden gate park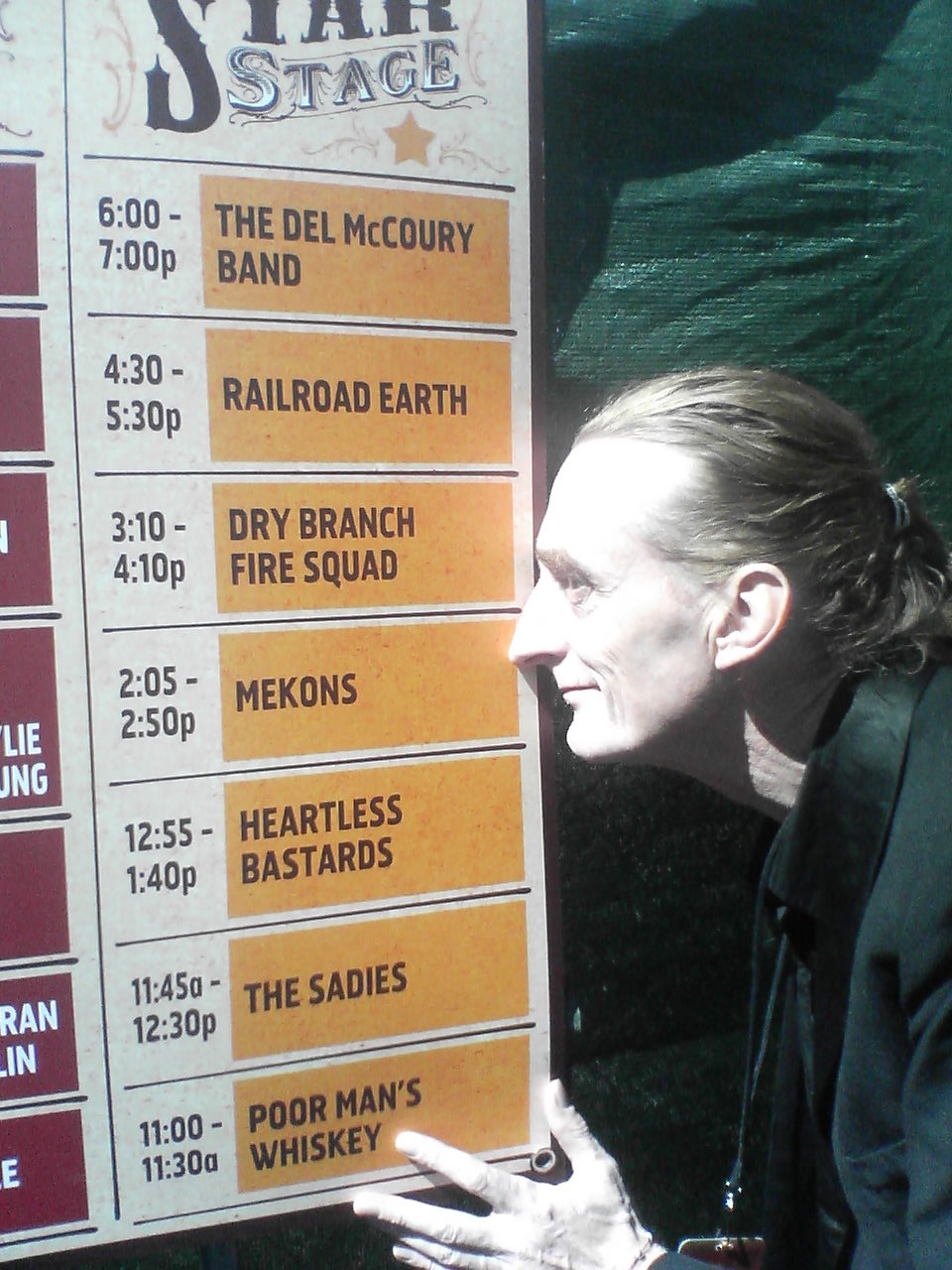 today's schedule HSB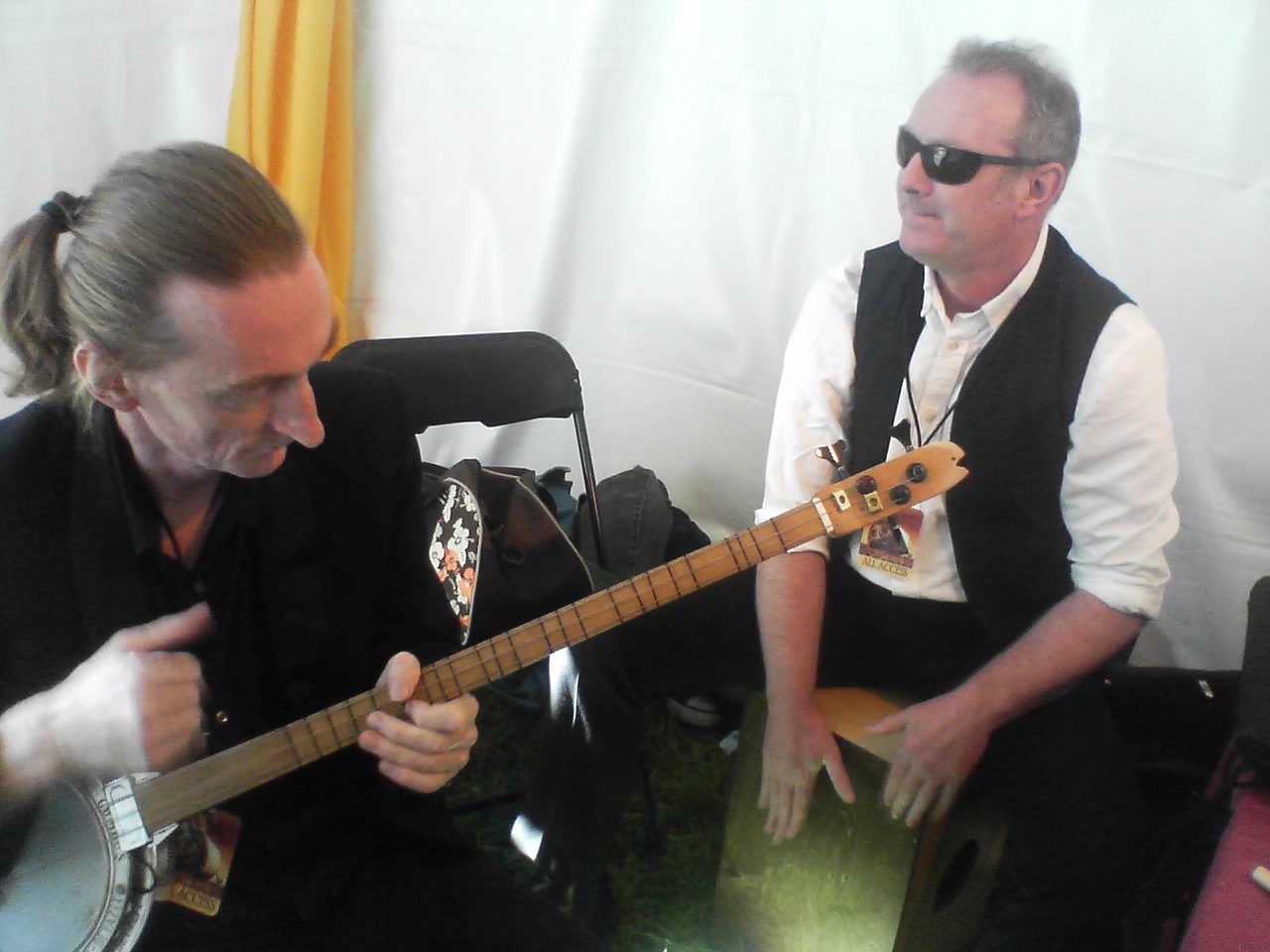 Lu & Steve - dressing room at HSB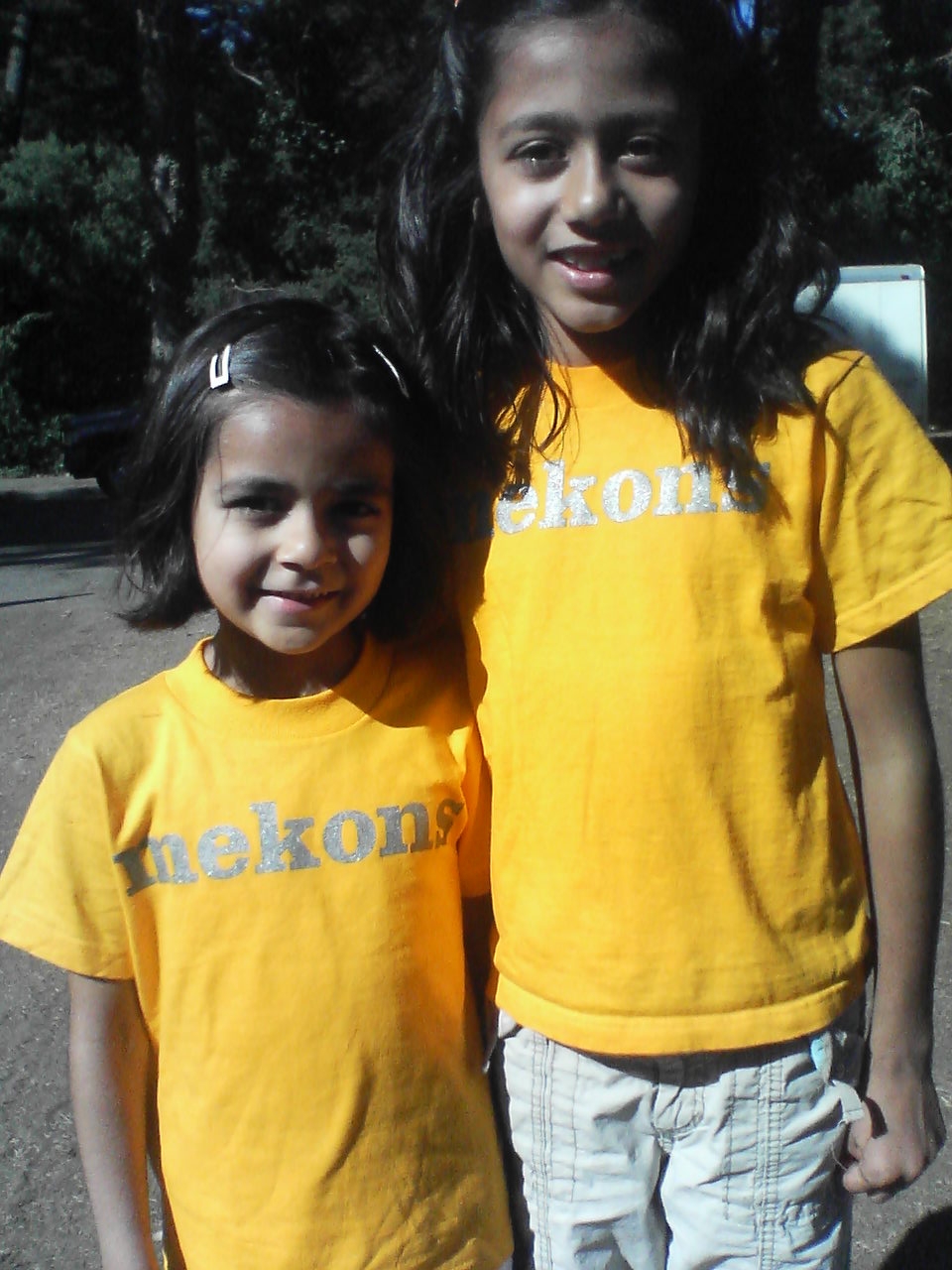 new fan base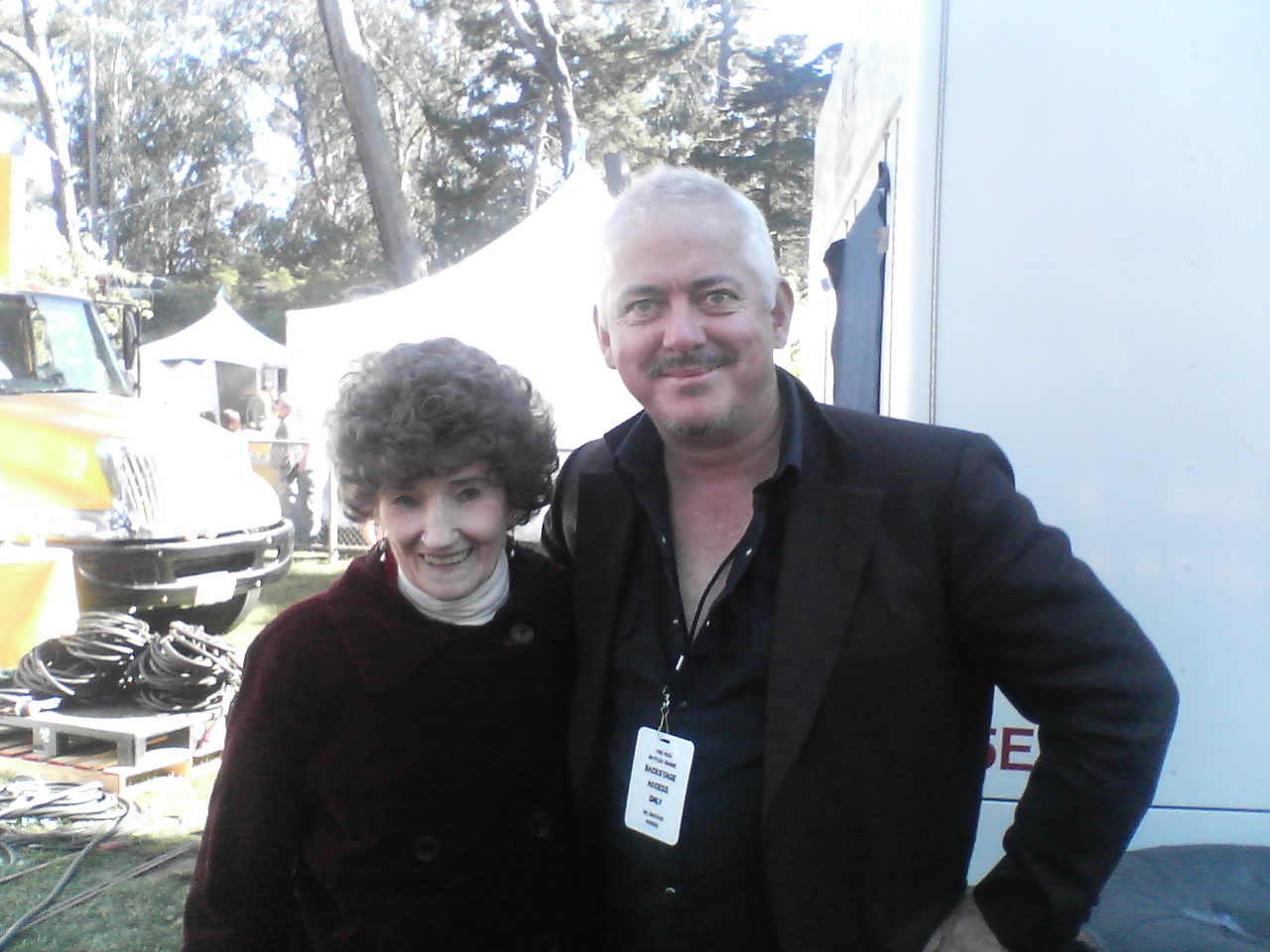 langford & Hazel Dickens in GGpark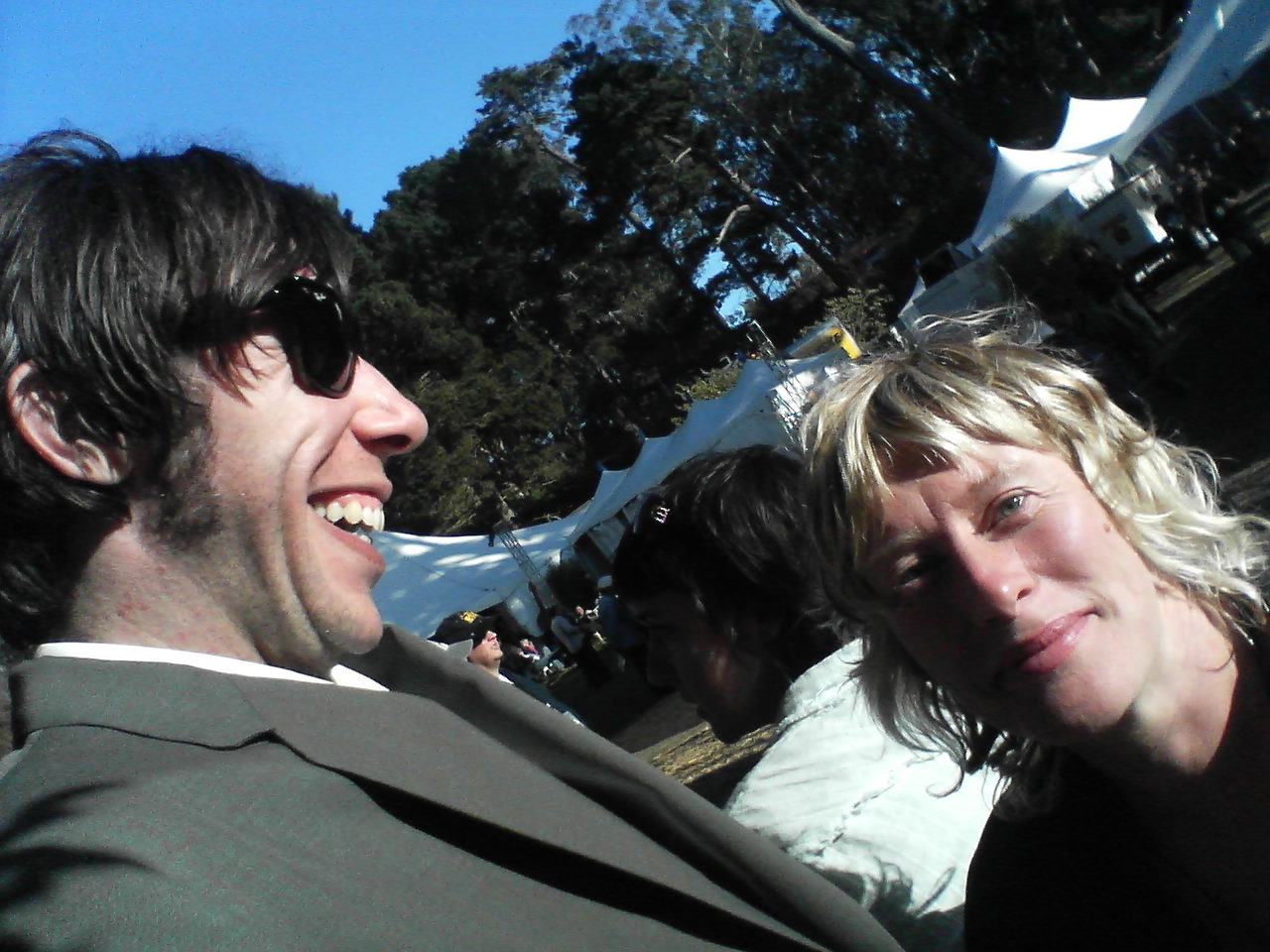 Dallas Good of The Sadies and Timms backstage at Doc Watson show HSB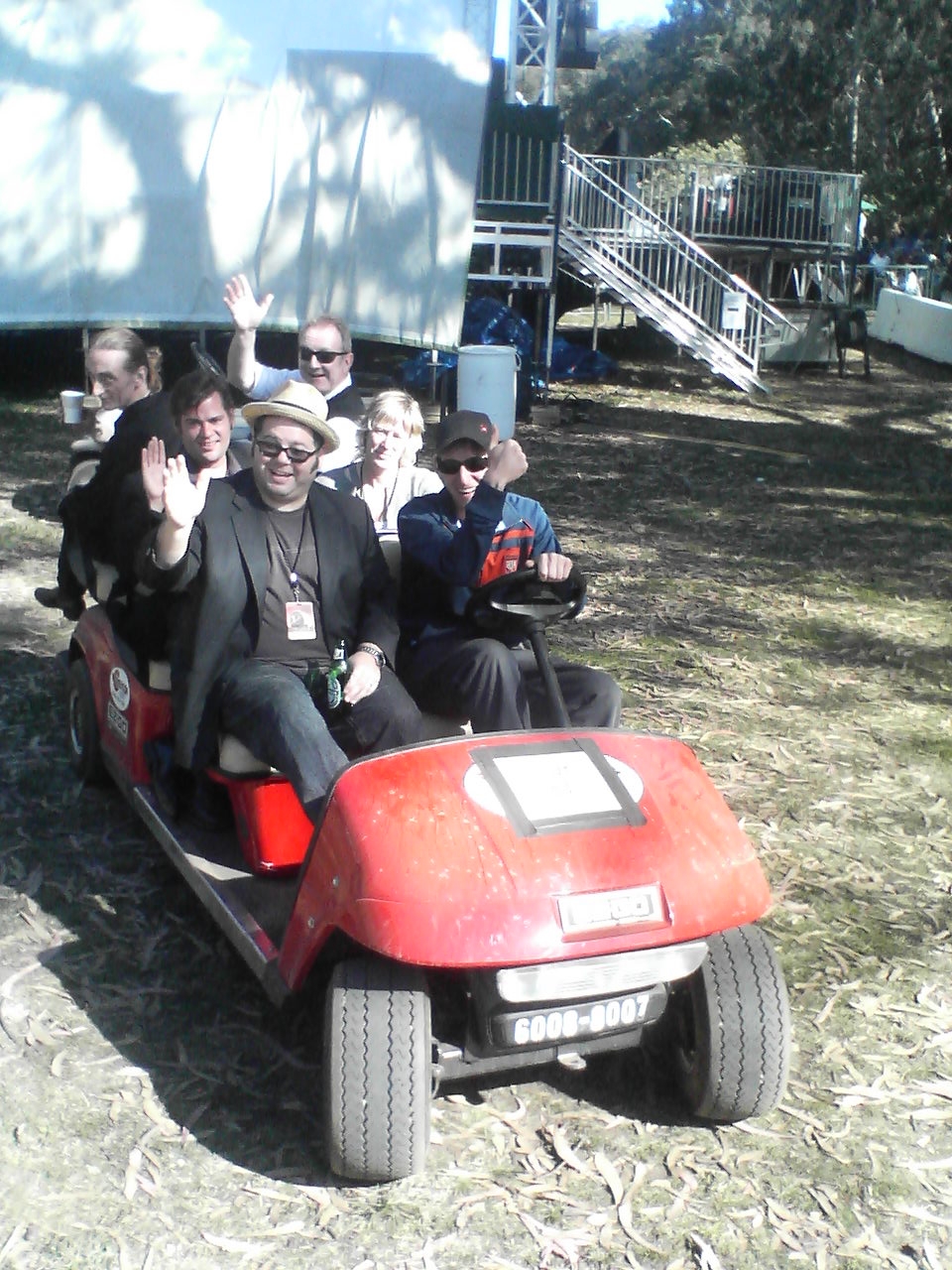 mekon bus is leaving SF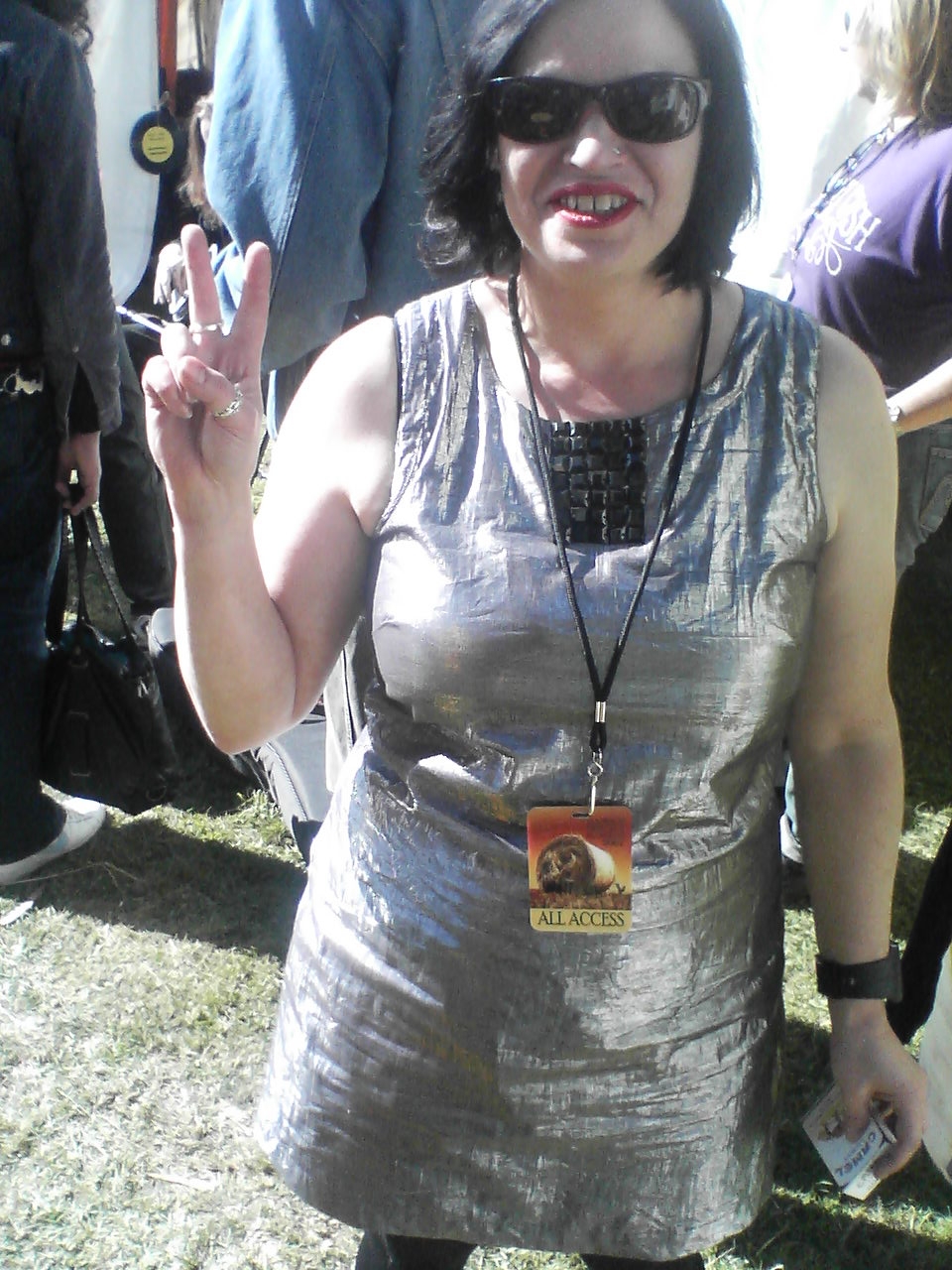 Sarah Corina passes audition for Star Trek
Lu admires Del McCourey's banjo player's banjo - Star stage SF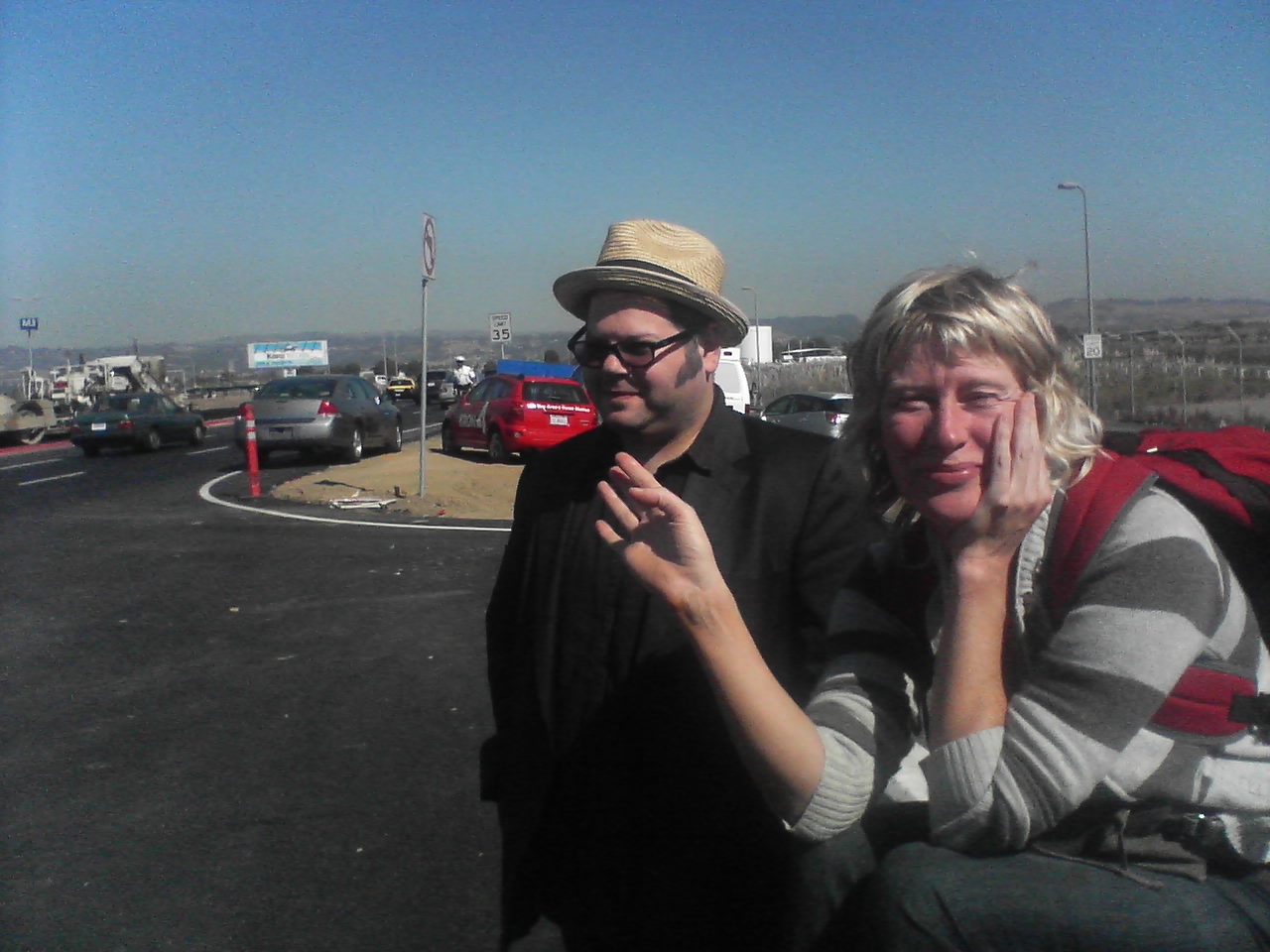 bomb threat at oakland airport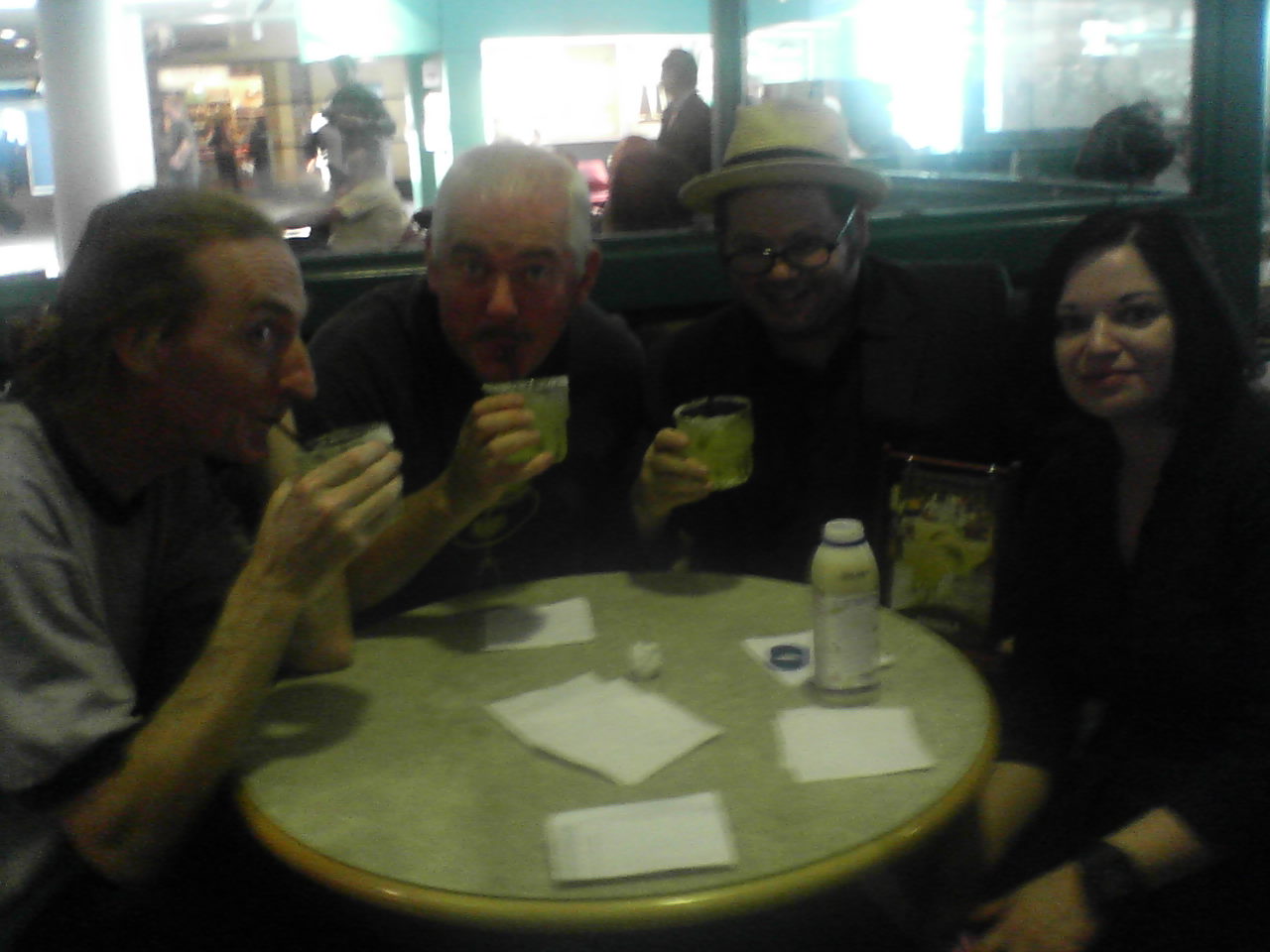 after the bomb scare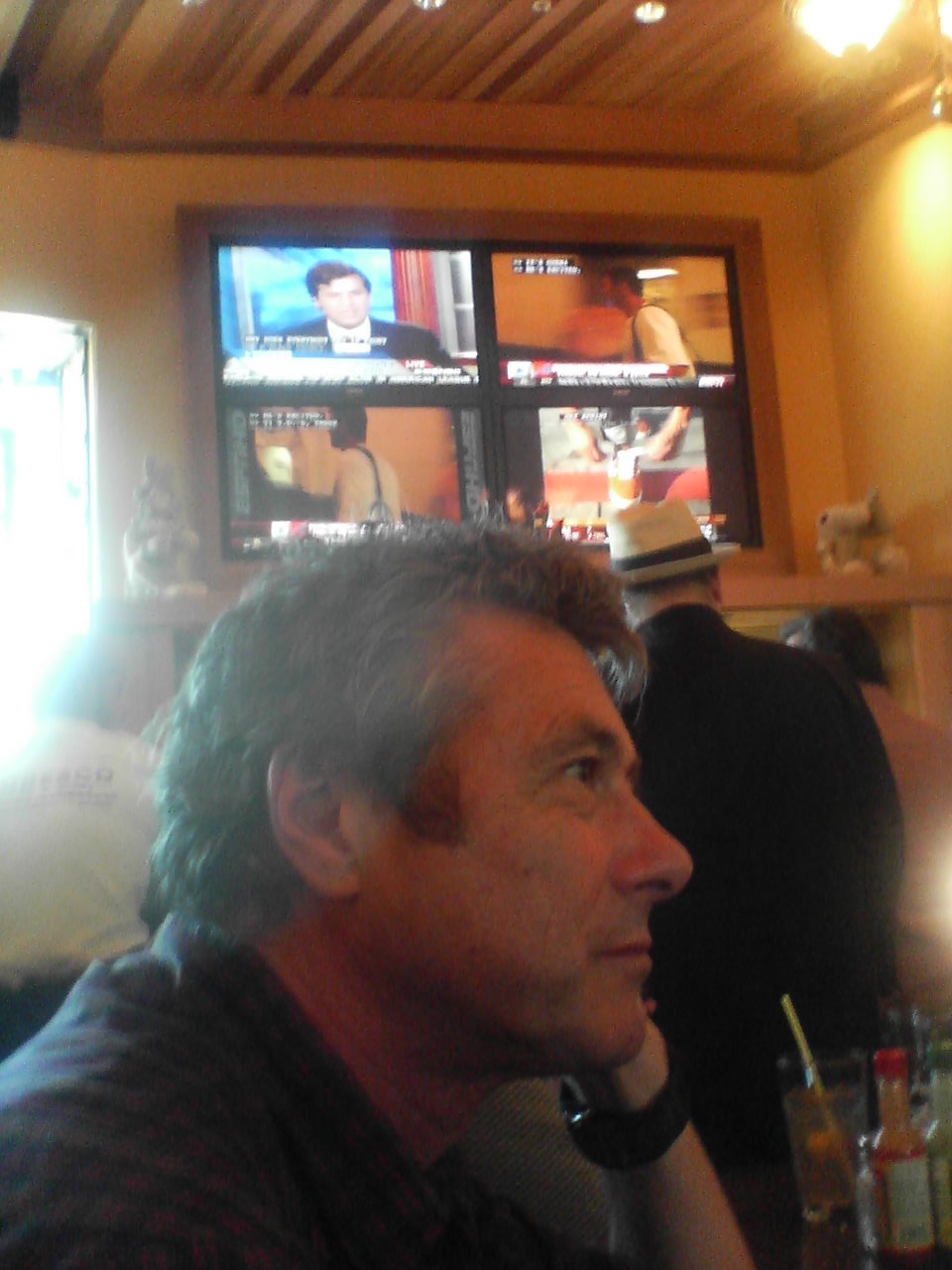 waiting in a bar - oakland airport - monday afternoon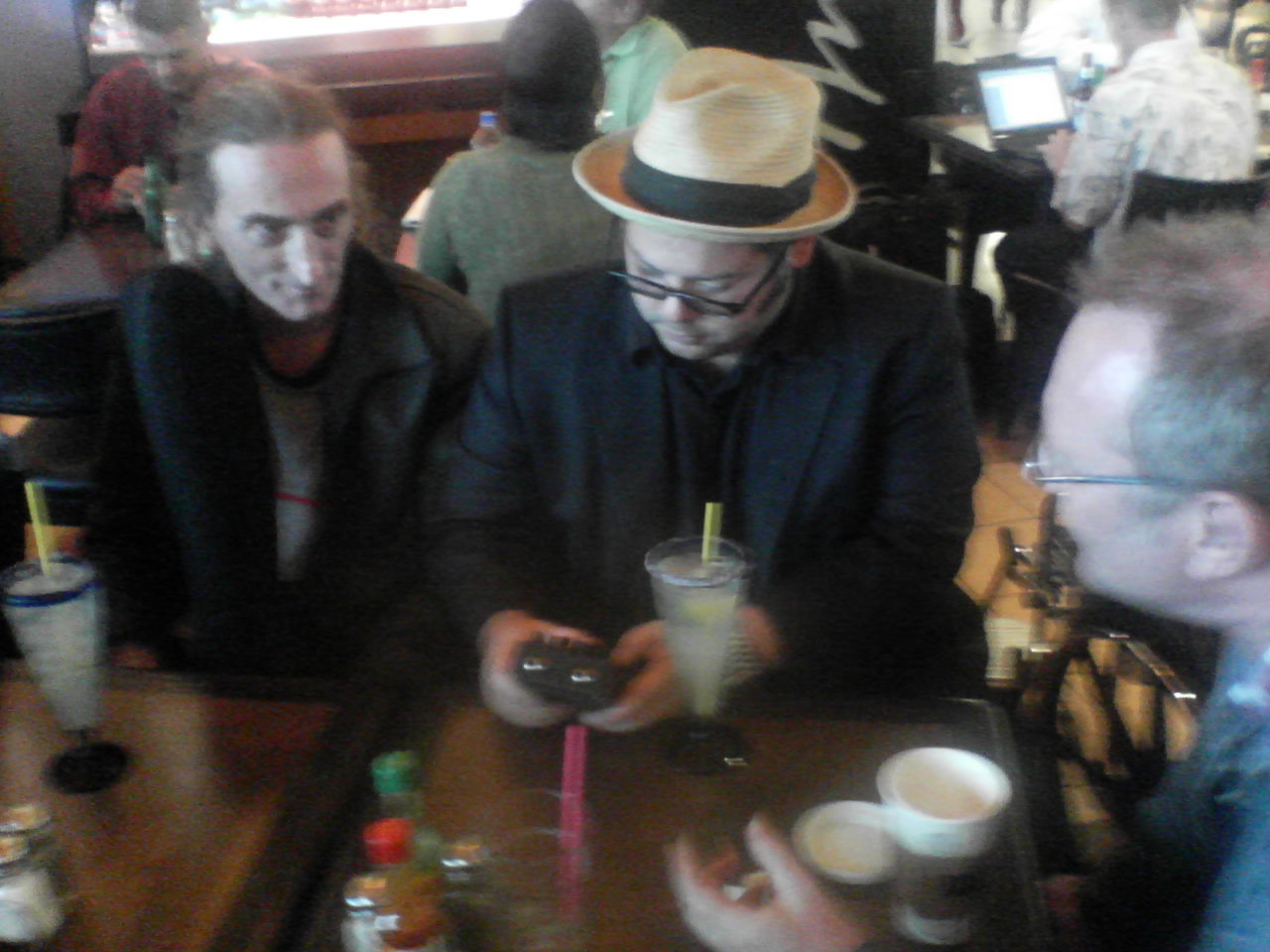 where were you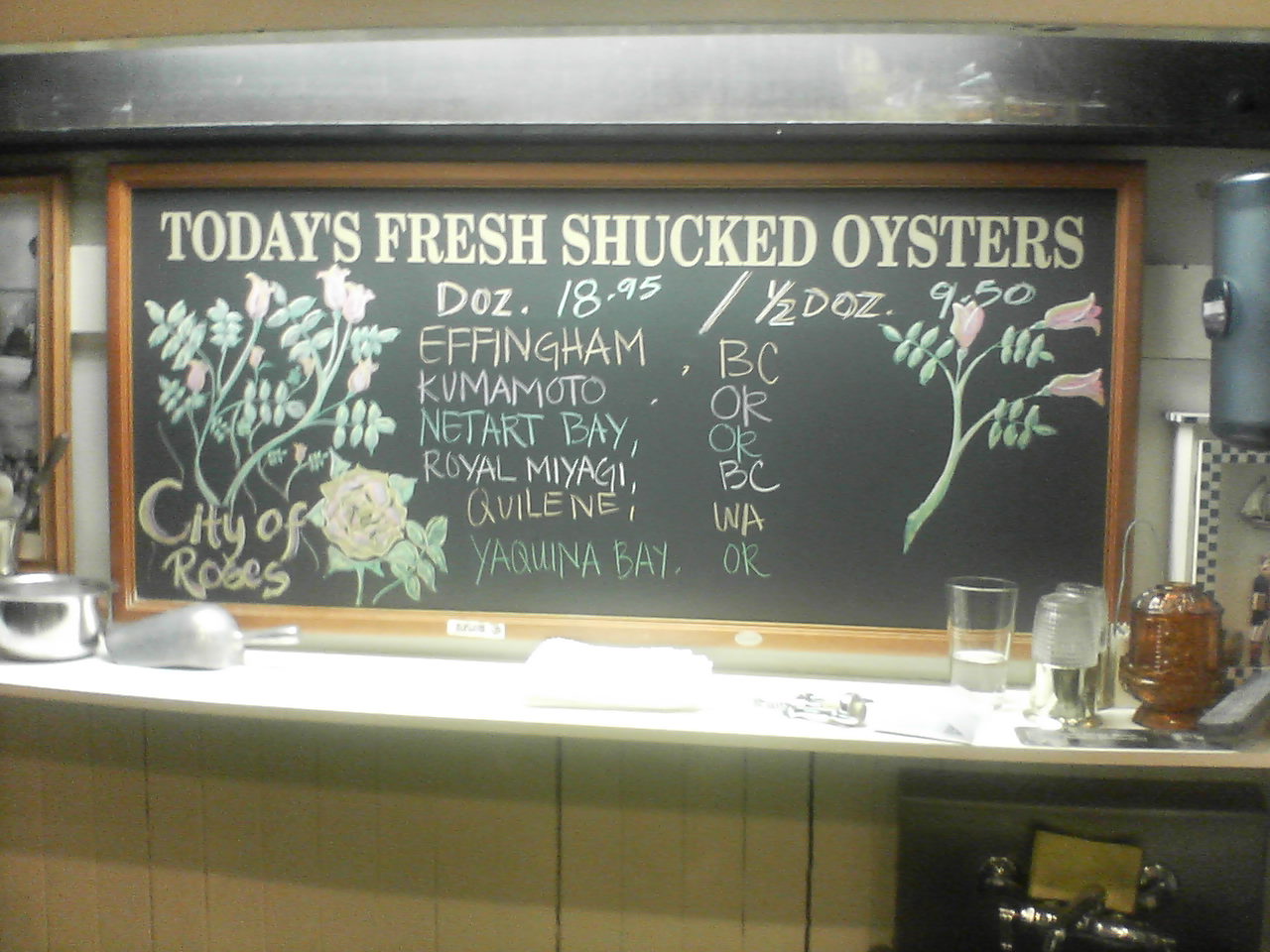 oregon seafood treats - nite off on the town in portland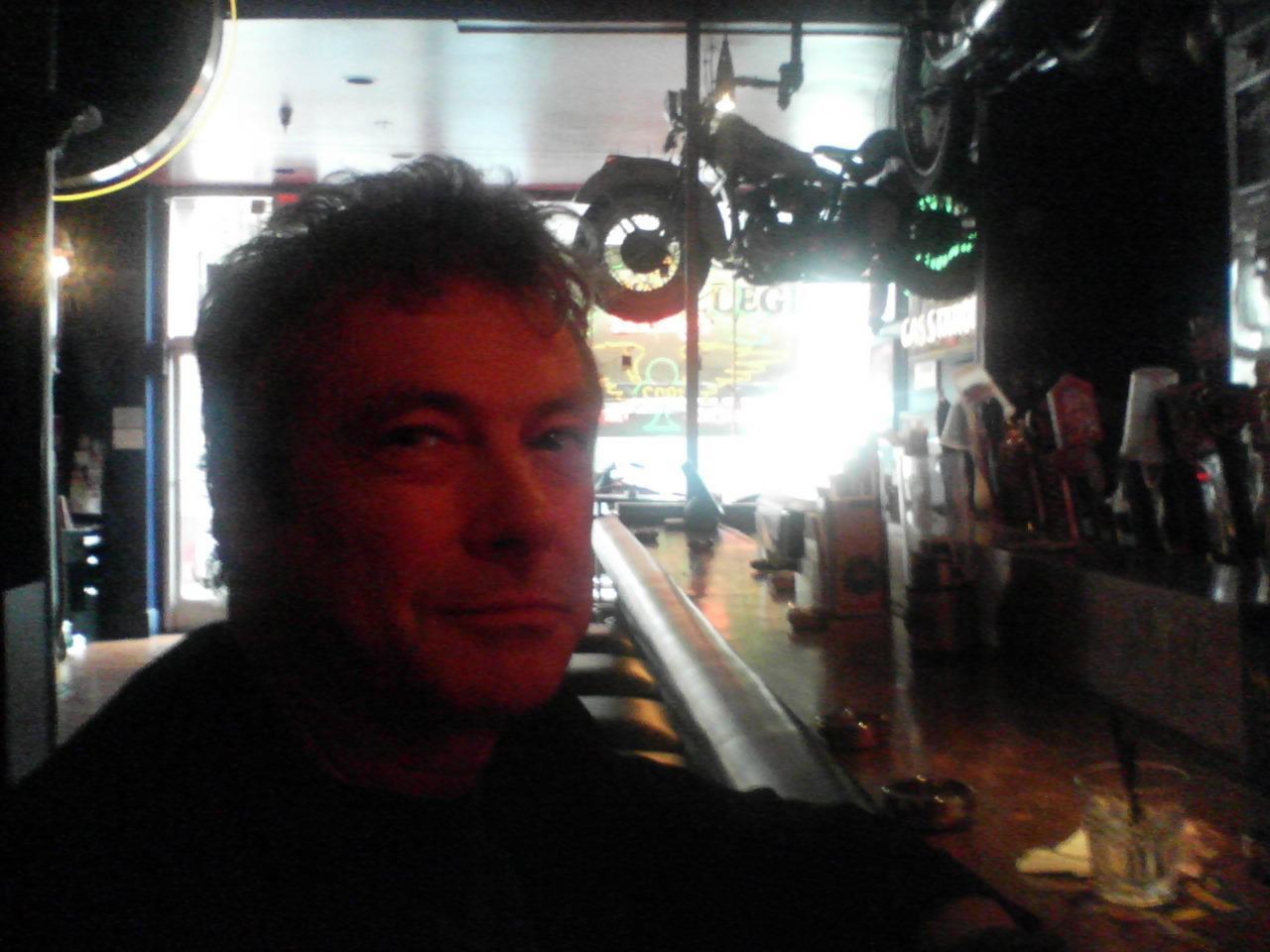 waiting in another bar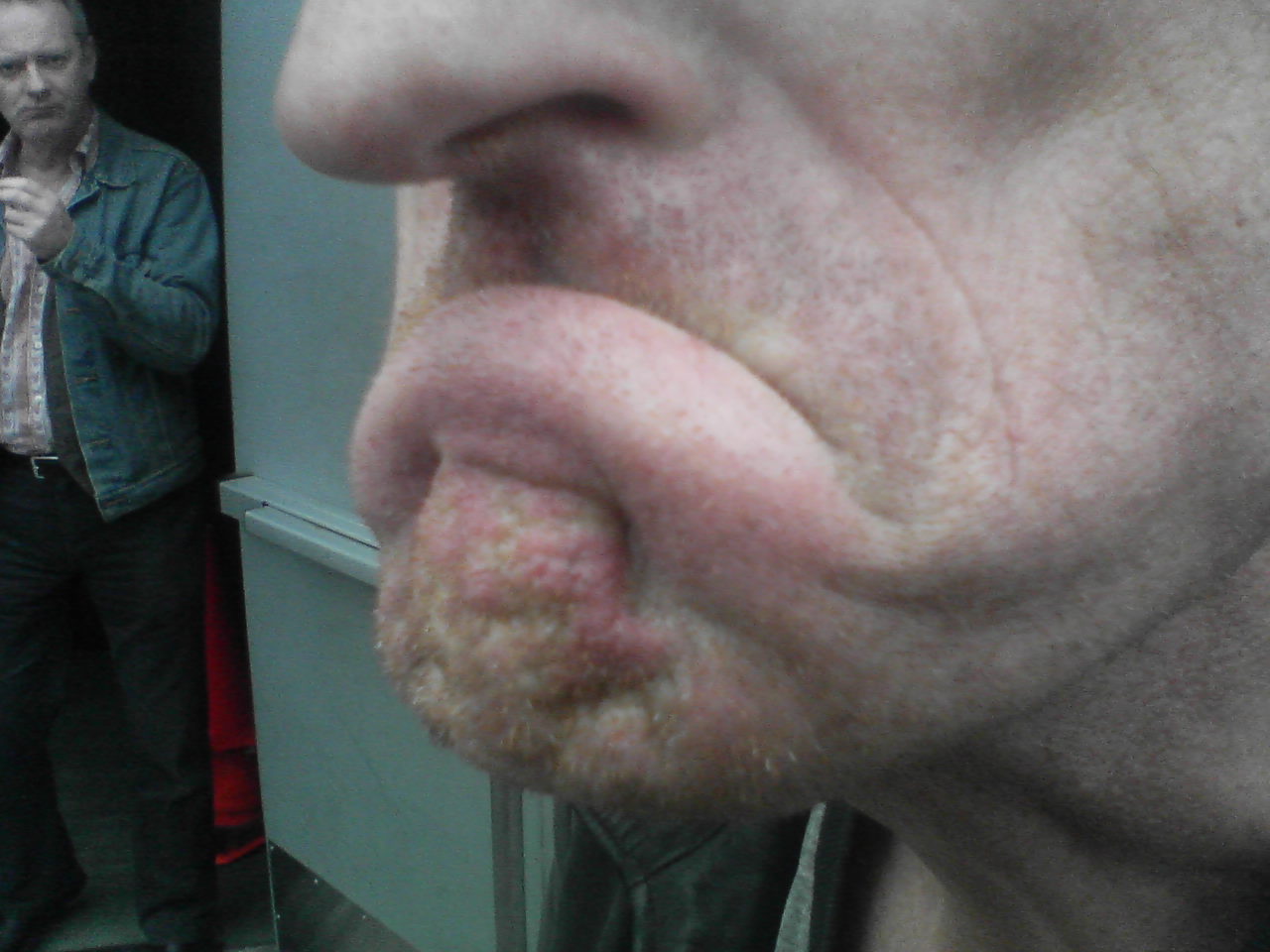 Judge Dredd chin - Portland OR
Portland OR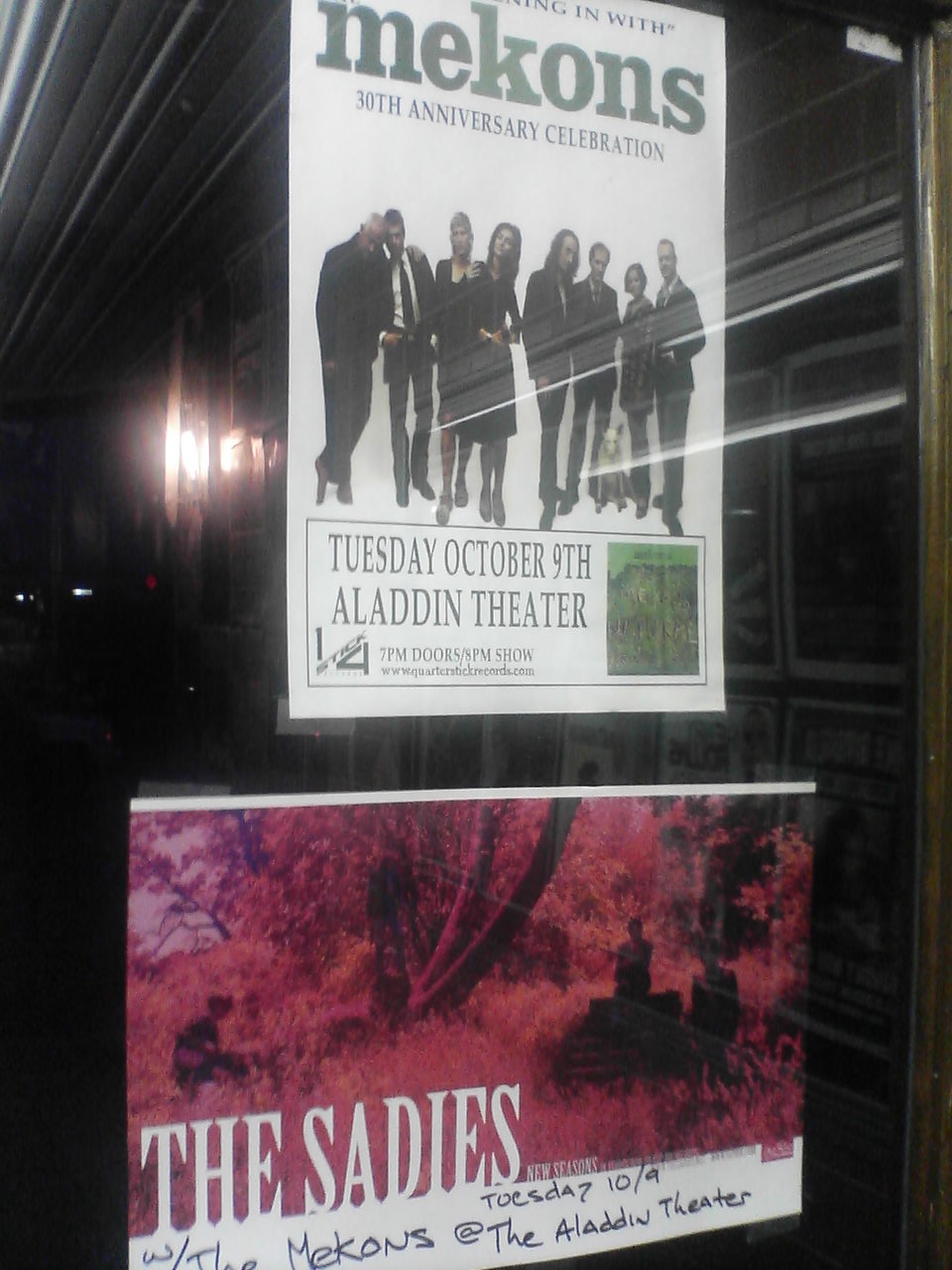 tonite!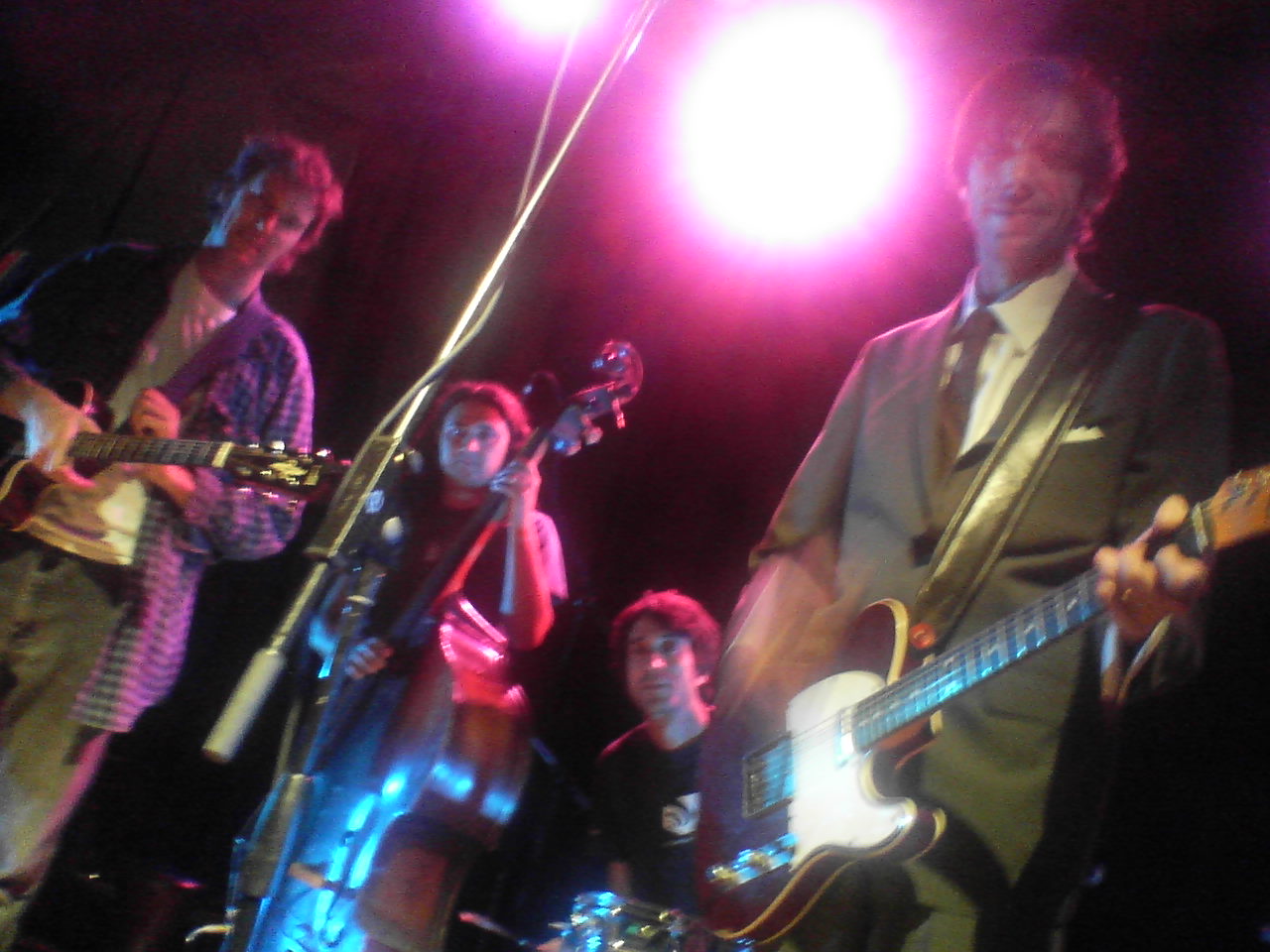 Sadies soundcheck at the Alladin Theater
town hall seattle late for soundcheck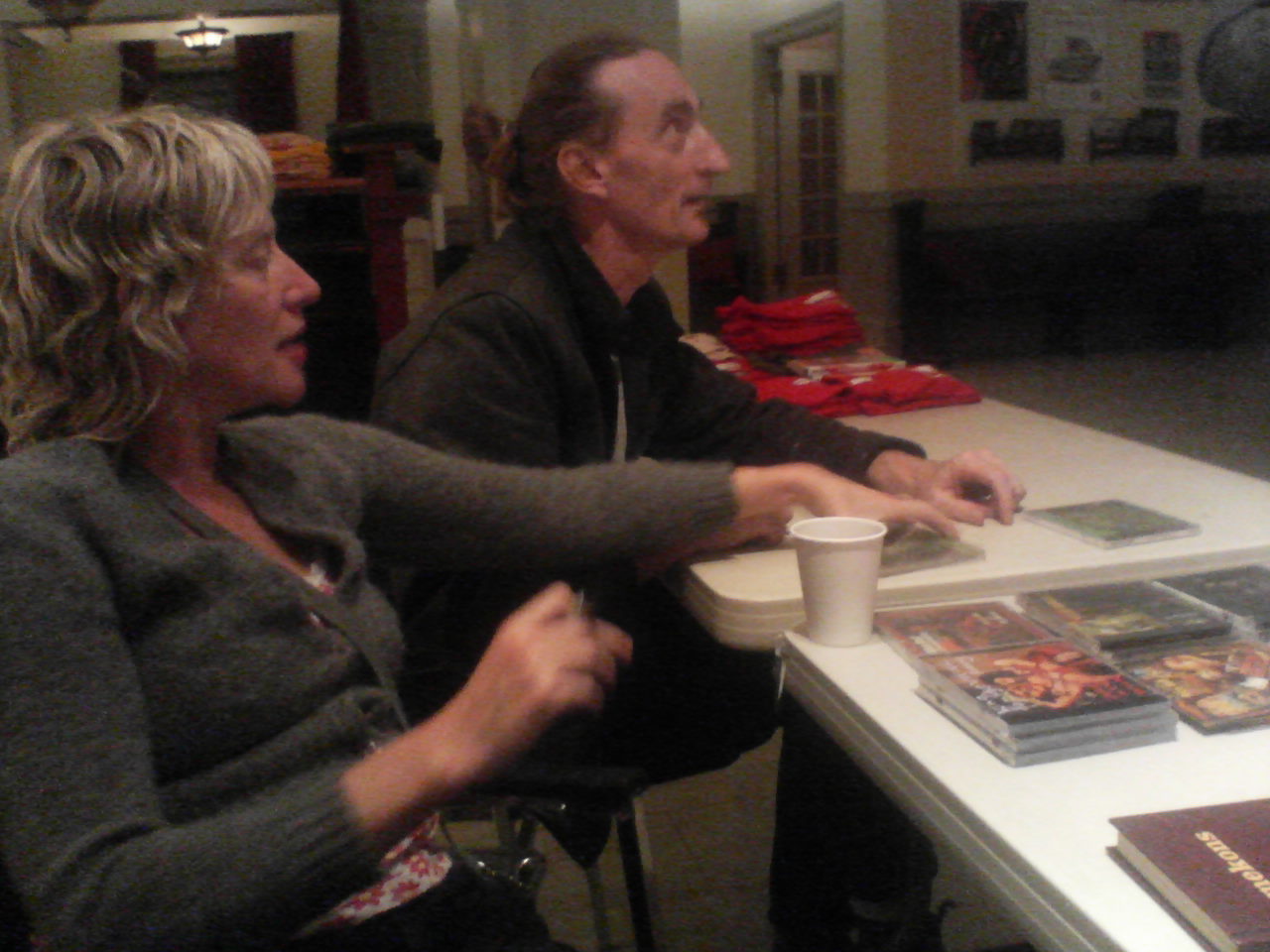 selling the last of our crap in Seattle Town Hall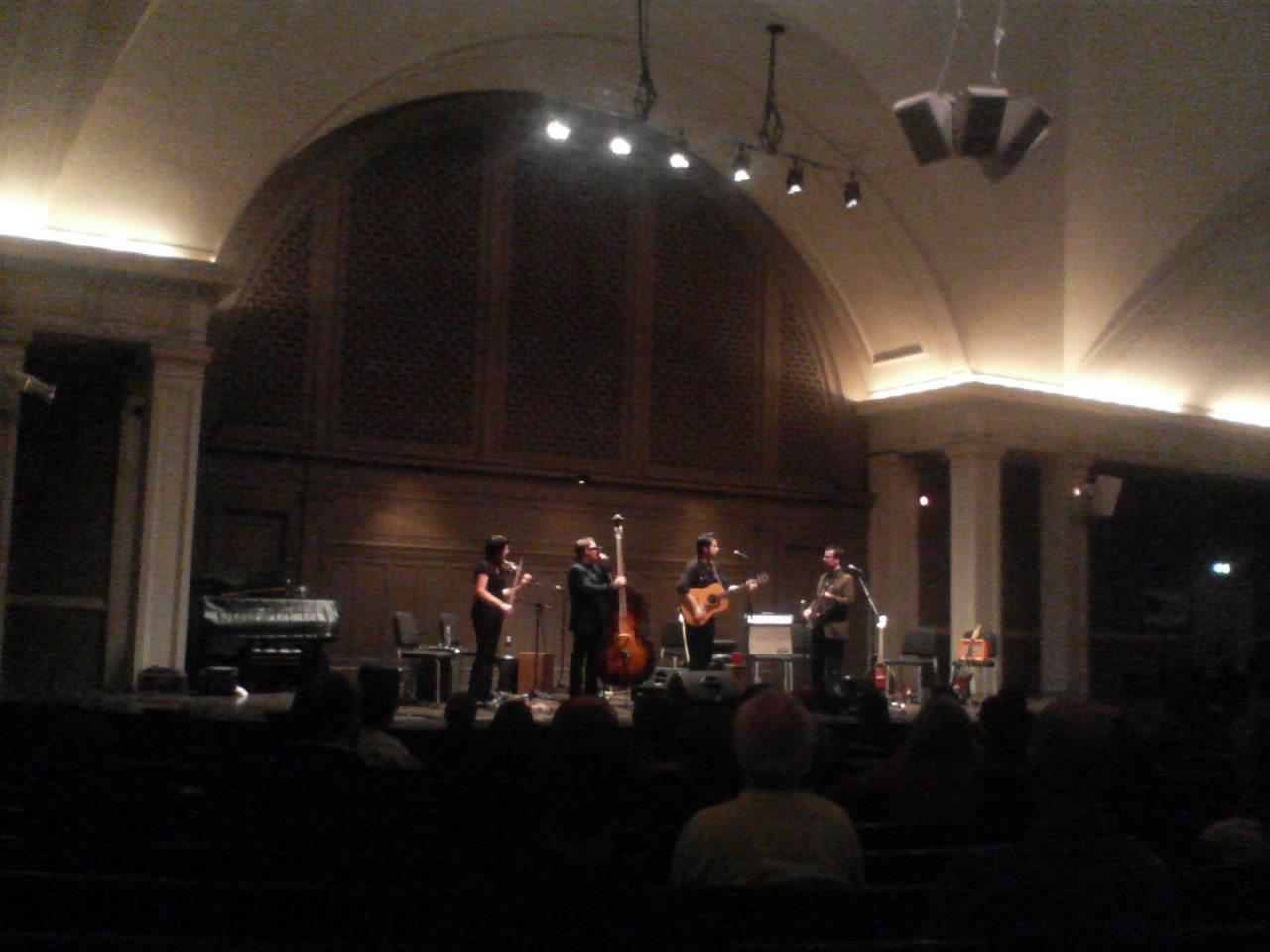 bloodshot recording artist Mark Pickerel borrows Jessica at the Town Hall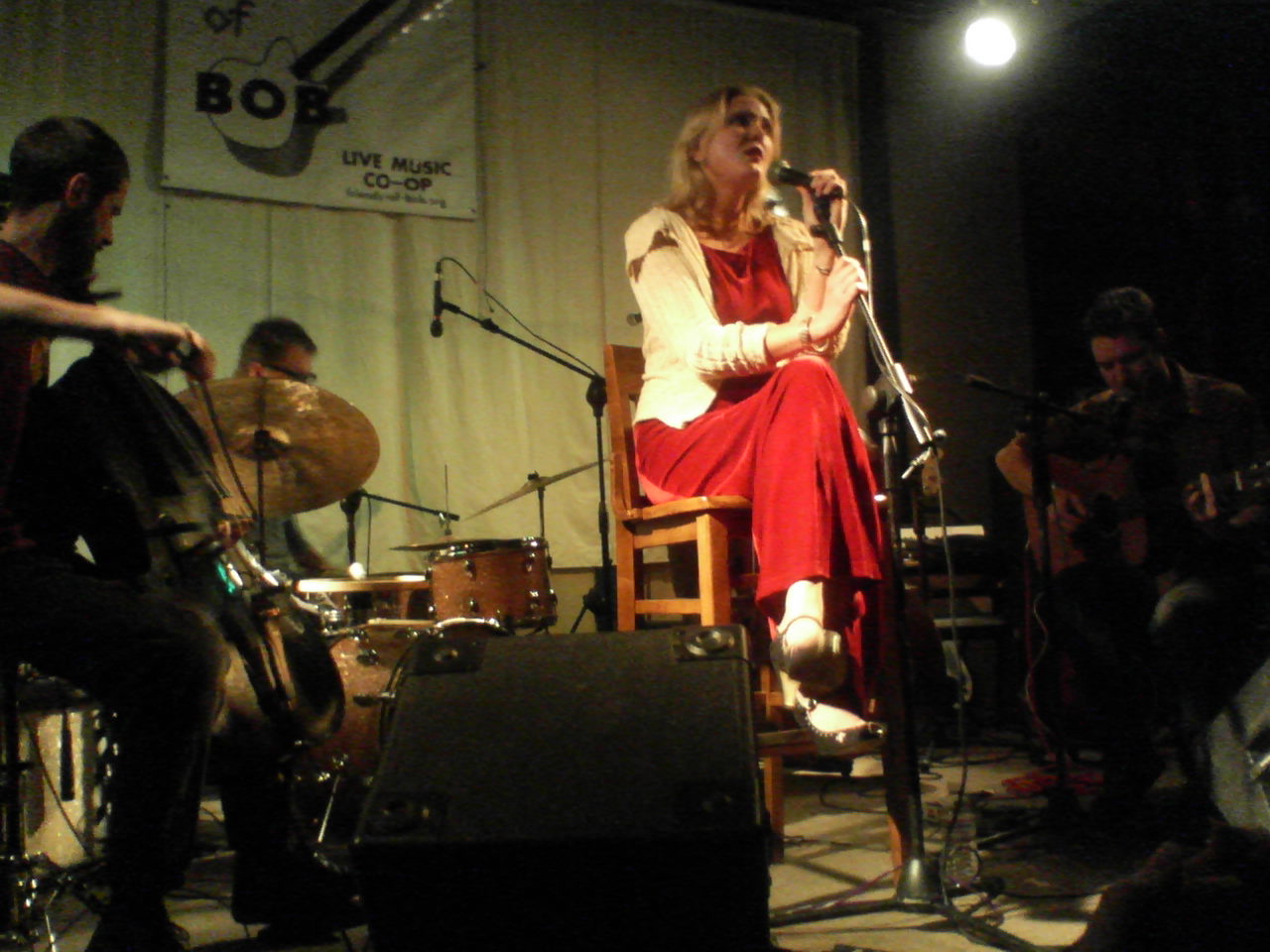 horse's ha! Janet Bean and Jim of the Zincs etc. at friends of bob in Lafayette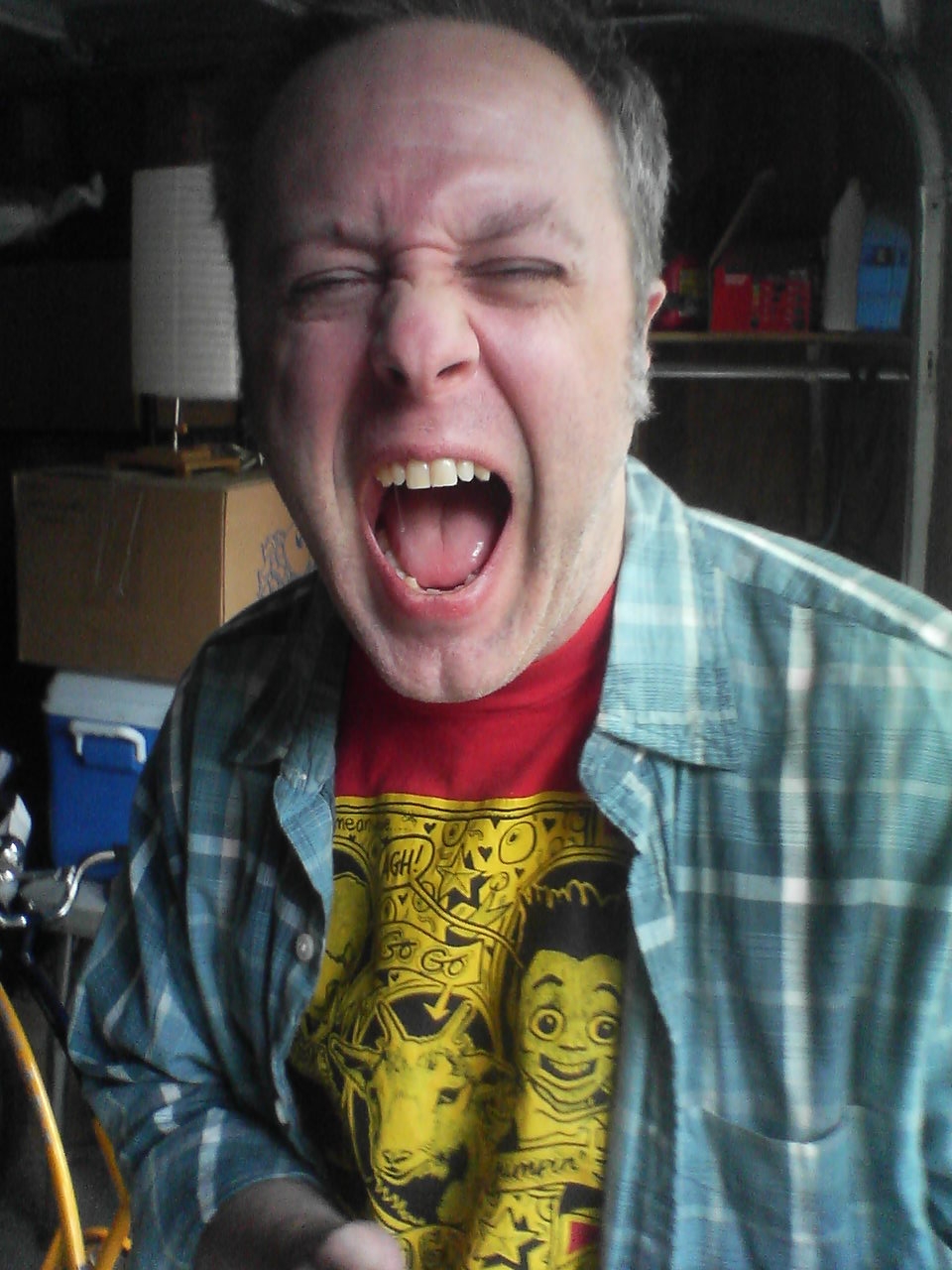 MC Barry B sang I love the apple at the Mutiny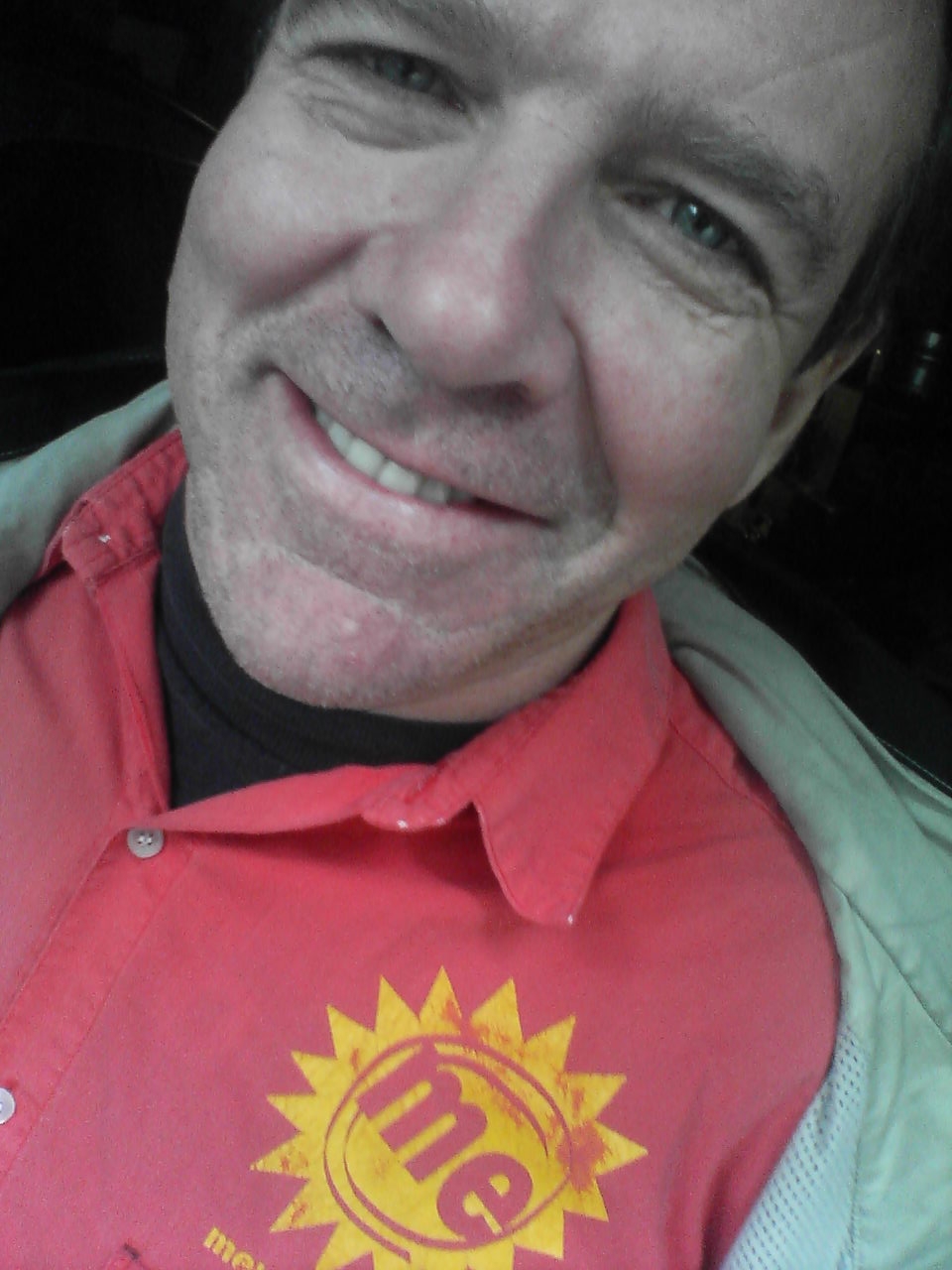 unca dave artfully demolishes fantastic voyage at the mutiny!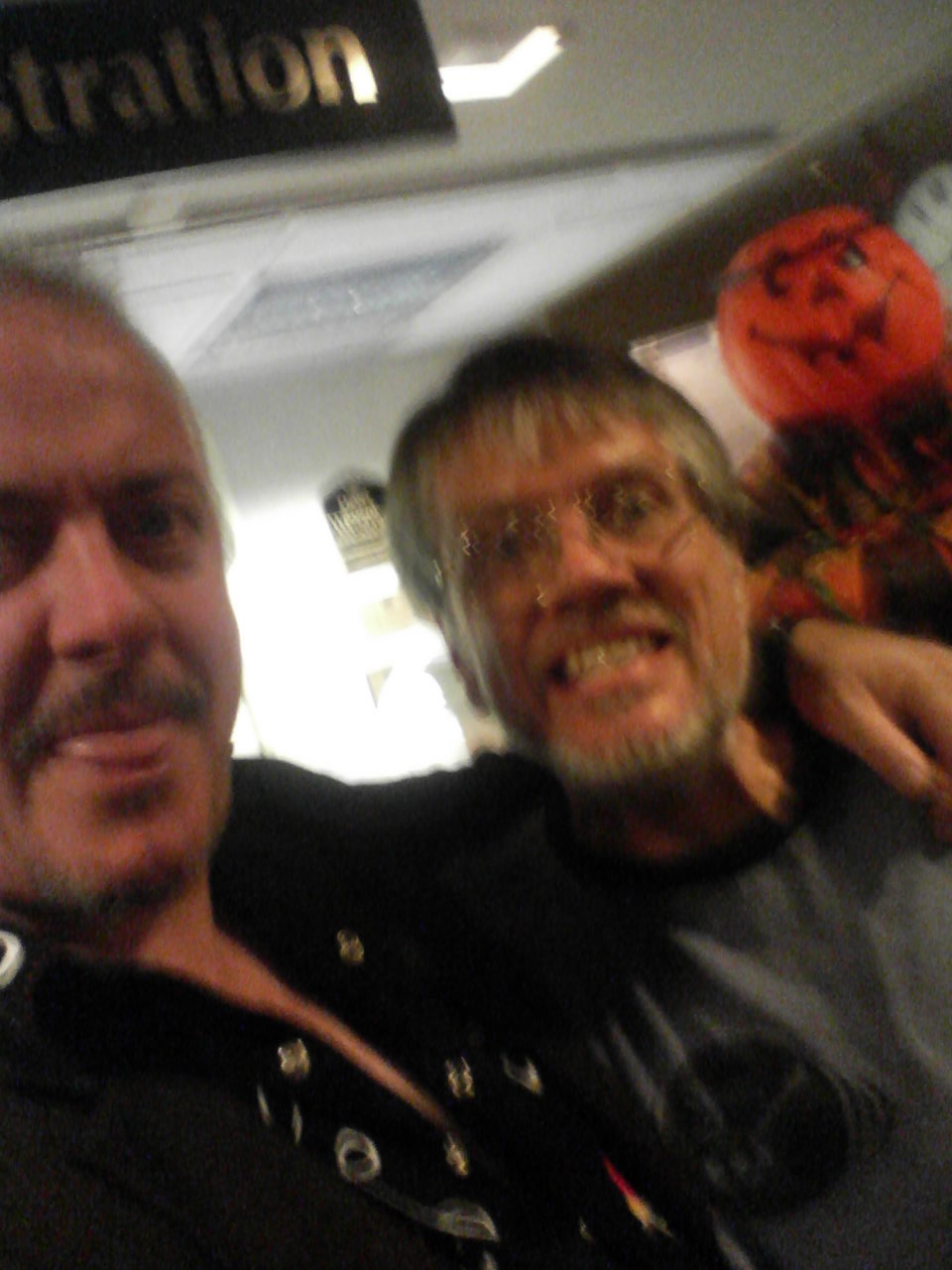 langy & fudge - #1 friend of bob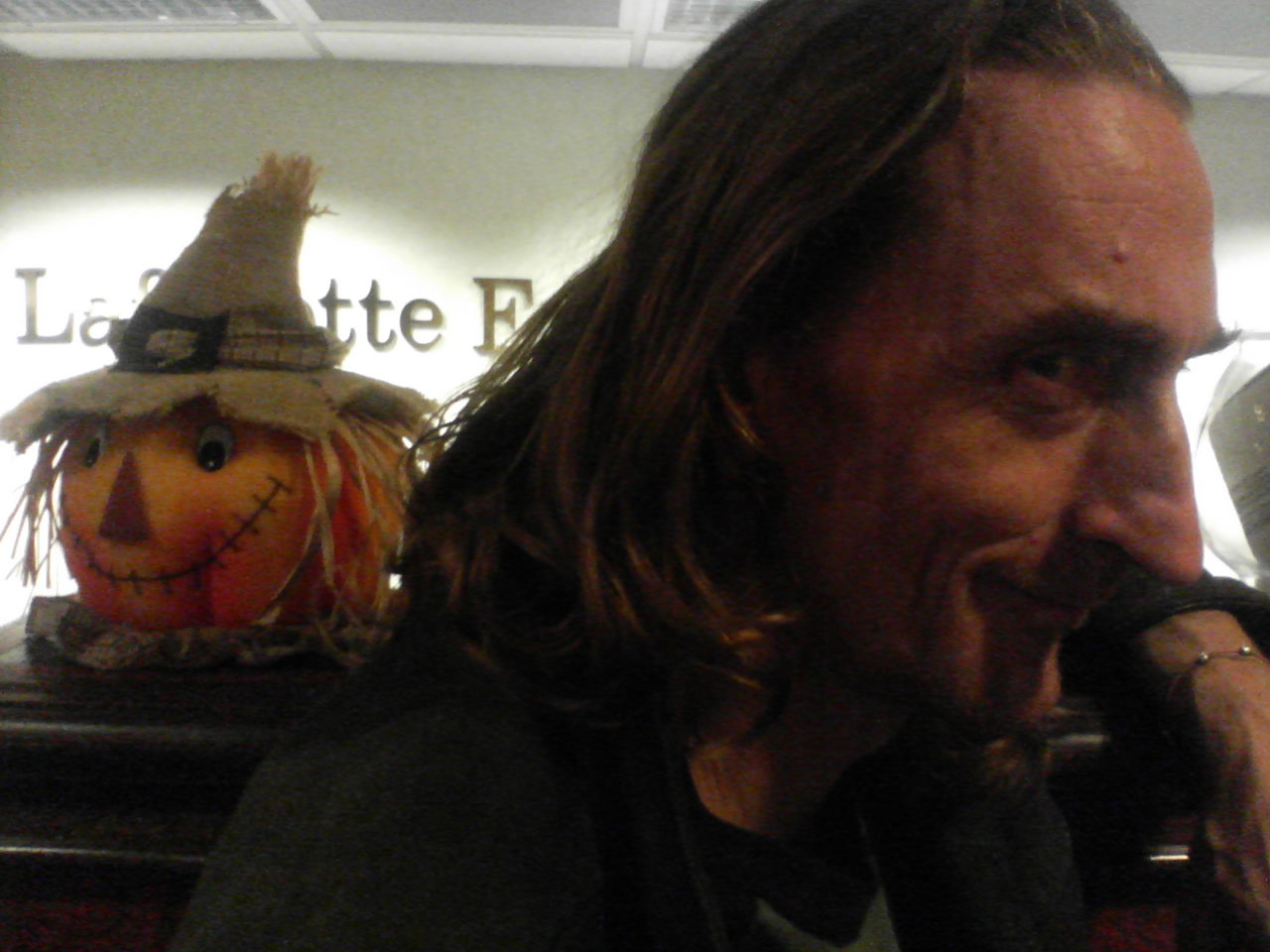 Lu and chum in the Lafayette midtown Ramada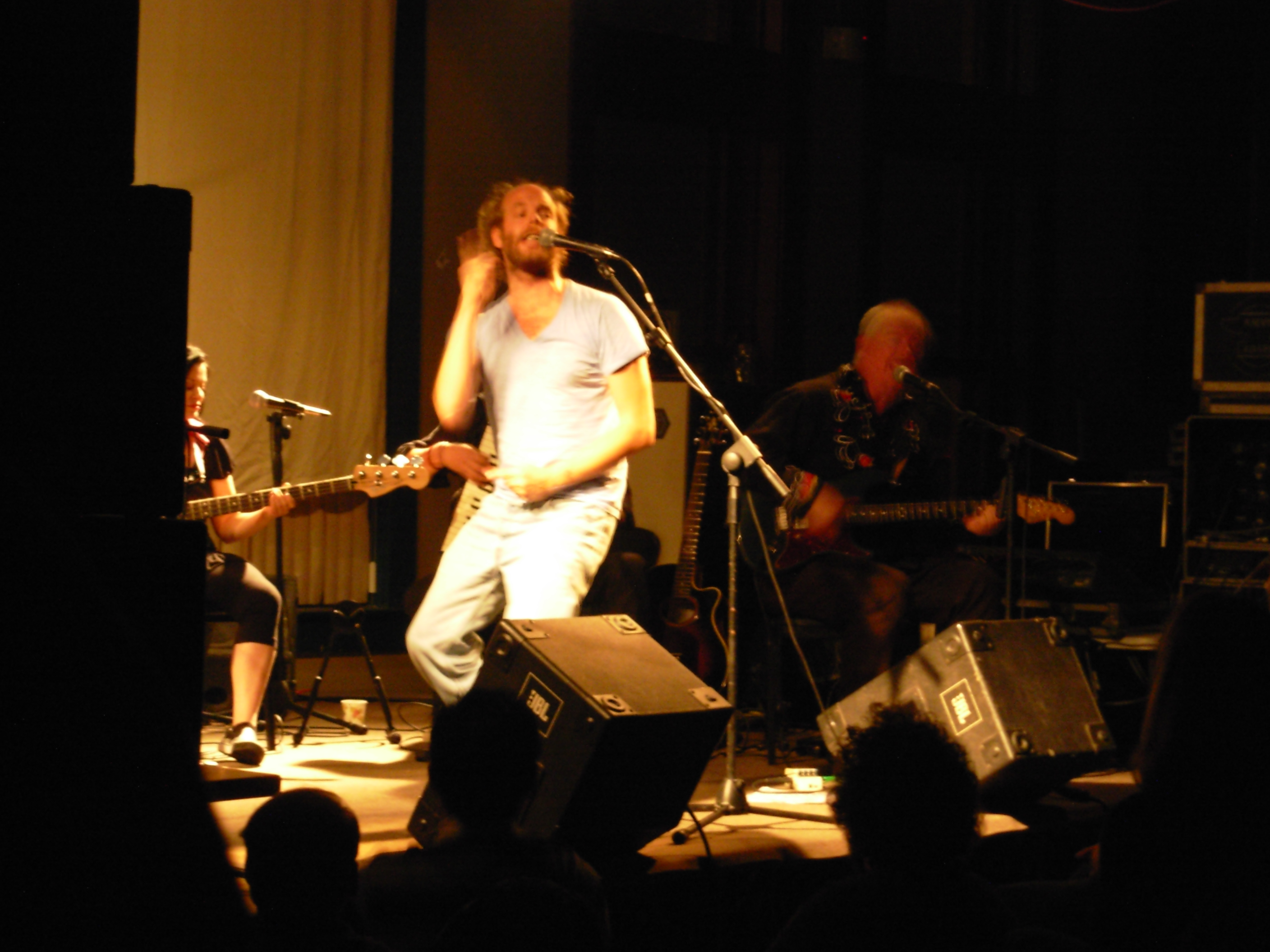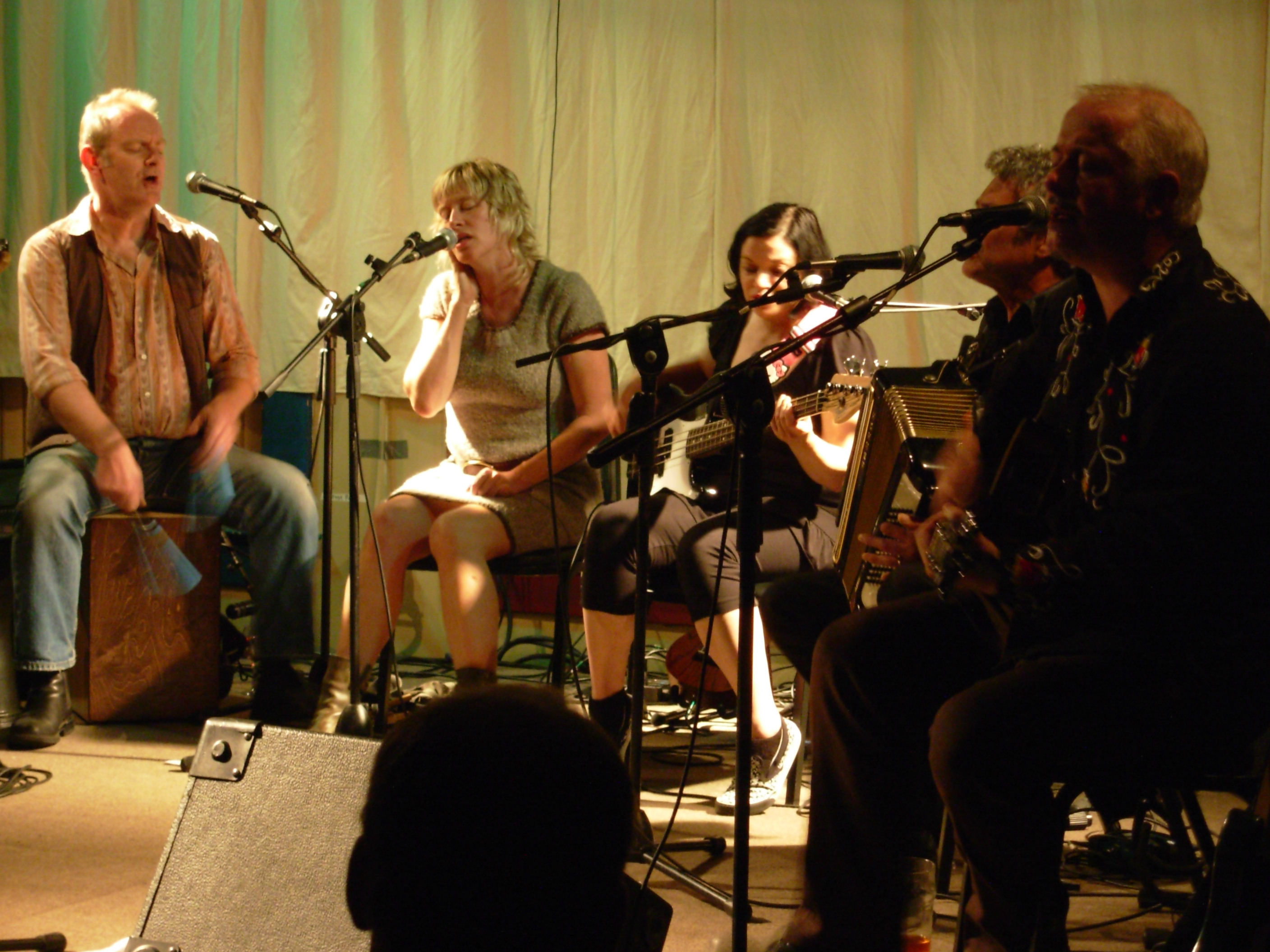 A few shots from Lafayette, the last nite of the tour
---