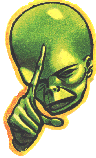 Susie Honeyman
Susie Honeyman was born in Glasgow. As a child she played the piano every Sunday at Bible Class. She moved to Bristol at the age of 13, where her fellow classmates were Gareth Sagar and Bruce Smith of the Pop Group - later of Rip Rig and Panic - and Jeremy Valentine and Mike Fewings of the Cortinas. She saw the Ramones in Freshers' Week at Edinburgh University where she studied Music. One day in 1981 Simon Best, old family friend and Fast Product producer, rang her up and asked her to play on the Fire Engines' single 'Candyskin'. After that, the thought of playing rank and file violin in a provincial orchestra lost its appeal.
Susie moved to London in 1982, and soon found herself working with a number of people. These included Hermine, Ian Hill, Rip Rig and Panic, the Higsons (as the Susie Honeyman String Sensation) and Mari Wilson (as a Melting Moment). More lasting musical relationships were to follow; she played and recorded with the wonderful Vivian Stanshall from 1983 until his untimely death in 1995. At the same time she also played violin and percussion with sonic playground builders and performers Echo City. Susie's first meeting with the Mekons (6 October 1983) was typically chaotic, on stage at the ICA following a telephone rehearsal with Tom to learn the songs. Needless to say it was love from the very first chord........
When her first child was born in 1993 Susie reduced her touring schedule. She continued to record with the band while playing as many shows as possible. Other musical commitments in recent years include an improvising trio with double bassist Julia Doyle and drummer Dave Fowler, the fabulous Senegalese singer/songwriter Nuru Kane and the 'blackened future folk' of Little Sparta. For many years she has collaborated with composer Giles Perring. In 2004 Susie and Giles Perring wrote 'Marsh Music' a piece incorporating tape loops of traffic from the A13 which formed part of a major mixed exhibition by the Architecture Foundation in collaboration with Jock McFadyen, Helena Ben Zenou, Iain Sinclair and Chris Petit. The following year the Wapping Project joined the Jerwood Foundation and Jazz on Three to commission a piece of music from Honeyman and Perring to accompany the disturbing monumental photographs of Annabel Elgar.
Susie also works as agent for her husband, painter Jock McFadyen, curating and publishing, and runs The Grey Gallery.
Selected discography (excluding Mekons)
Fire Engines
Candyskin 7" Pop Aural 1981
Rip Rig and Panic
Attitude LP Virgin 1983
Vivian Stanshall
Sir Henry at N'didi's Kraal LP Charisma 1983
The Higsons
Music to watch girls by 7" 1984
Echo City
Gramophone LP Gramophone Records 1987
The Sound of Music CD Some Bizzarre 1992
Echo City - Sonic Sport 83-89 Part 1 Gramophone Records 1995
Pere Ubu
Worlds in Collision CD Polygram/ Fontana Records 1991
A House
I Am The Greatest CD Setanta 1992
Cud
Asquarius A&M Records 1992
Compilation
Rudy's Rocking Caravan CD Bloodshot 1997

Little Sparta & Gerry Mitchell
Scalpel Slice CD Fire Records 2006
Feasting on my heart: Keep Mother 5 10" Vinyl Fire Records 2006
The Ragged Garden CD Fire Records Out September 3rd 2007
Radio and Television
As well as Peel sessions with the Ex, Eton Crop and the Mekons, Susie has recorded and broadcast with countless musicians over the years: recent broadcasts include Top of the Pops 2 with The Mekons (2004), a documentary on Vivian Stanshall (2004), Sky News with Giles Perring (2004), and live sessions on Radio London's Charlie Gillett show, The World Service and Resonance FM with the Senegalese singer, Nuru Kane (Jan/Feb 2005), and Resonance FM with Jock McFadyen and with Little Sparta (2005, 2006, 2007).
News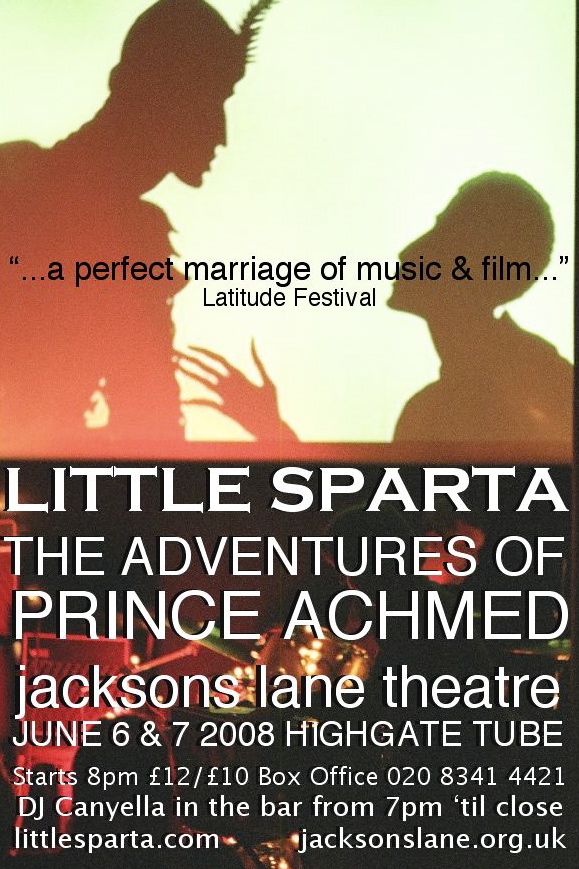 Little Sparta will be performing their own music to accompany the first feature-length animated film 'The Adventures of Prince Achmed' created in 1926 by Lotte Reineger. The film is based on tales from the Arabian nights and is lovingly crafted in Reineger's unique style of silhouette animation.
Links
www.jockmcfadyen.com
www.littlesparta.com
www.myspace.com/littlesparta
www.thegreygallery.com