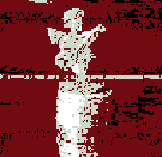 ME
The Mekons

REVIEWS

Quaterstick QS53CD, released on May 19th 1998

Go to the lyrics or some soundclips.
---
Here is a review of "ME" from the current issue of "Alternative Press" Issue 120, July 1998

Mekons most richly textured album is one of their most lyrically poignant. Some bands follow formula. Some defy every expectation. After 20 years in the biz' the Mekons still like to insert the wrench into the works and on ME they've pushed it in all the way. If you had dreams of hearing them on the radio: forget it. Lyrically, this is a minefield, a journey through desire--lust and life, with no stone left unturned and no punches pulled - especially on "Tourettes" "a stream-of-consciousness English litany". What makes the starkness and harshness of the lyrics really stand out, though, is the fact that musically, this is the most richly textured album the Mekons have ever released. It's not lush exactly, but they've colored in all the way to the lines and filled in spaces. Essentially, what they've done is just released their best record ever. Nothing's shocking - Well, from romance to lust is a very short drive, and from there to the other emotions are all close neighbors. No matter what you might hear about other new albums, this is hardcore.
Chris Nickson.
---
"Time Out New York" Issue 139 May 21-28 1998

The Mekons' new ME is one peculiar record even by their standards. The four years since the Chicago-via-Leeds outfit's last proper album have been filled with anticareerist detours collaborations with artist Vito Acconci and late novelist Kathy Acker, a traveling show of members 'art with accompanying catalogue', Jon Langford 's three albums with the Waco Brothers - so it's no shock that this outing has a side project's diffuse feel. What's suprising is that it hangs together at all.
The new record takes the band s insistence on its collective identity further than usual- songs, instruments and production alike are simply credited to "Me" as if this were a solo album by a single polyvocal monster. Guest spots by Terrie Ex and Rebecca Gates get respectfully individual credits. Fittingly the music is a dubby patchwork of treated and disguised vocals faceless two-chord patterns and intentionally inane choruses- "Come On Have A Go If You Think You 're Hard Enough" pokes repetitive fun at Chumbawamba 's "Tubthumping." Fortunately drummer Steve Goulding is unmistakenly present adding a personal touch to the most dim-witted rhythm duties. The vocal personalities of core members Langford, Sally Timms and Tom Greenhalgh peek through along with accordian and violin touches that reference the band's mock-country peak. "Tourette's" is par for the course with Greenhalgh's stream-of-libido inanities "Come on my tits", "Do these pants come pressed" alternating with Timms' deadpan reading of dildo ads. There's a lot of sex on "ME" but it's just another item on a good consumer's shopping list. "Tampax Dexatrim Slimfast ipacac syrup"" recites Timms in "Enter The Lists."
The highlight ironically" is "Gin and It" a "real song" whose alcoholic narrator refers to himself using the impersonal pronoun "Me" and all the other its are there dancing "Dancing around the square." Here the Mekons effectively describe depersonalization instead of merely enacting it. ME is more listenable than any album so frequently meant to be annoying has any right to be but fans may also want to check out SKULL ORCHARD, Sugar Free's Langford 's recent more straightforward solo effort.
--Franklin Bruno.
---
Paper Magazine's review, June 1998 issue
It has been an article of faith among Mekons fans (a small but devoted crew) that, if they really wanted to, Jon Langford and his musical mates could be hugely successful.  The great thing, though, is that the Mekons really don't give a shit about world domination.  Oh, they may have once, around the Time of "Rock 'n' Roll" and "I Love Mekons", but recently the band seems far more interested in pushing its demented pop to all sorts of experimental extremes.  Finally, after some truly out-there projects (including "Pussy, King of the Pirates," a collaboration with the late Kathy Acker), the Mekons have returned to the musical fold with the eclectic, highly enjoyable "Me."  As usual, the album has more than its share of superb melodies (including the  delicately harmonized "Mirror" and hilarious sing-along soccer chant "Come On Have a Go If You Think You're Hard Enough"), but, as usual, the Mekons make damn sure that none of it could actually be played on the radio.  Take the album-opening "Enter the Lists," with its sharp beat and cheerful, foot-tapping violin line.  Instead of going on about whiskey and vodka, the song spirals into a happy mess of electronic voices and weird spaces, with vocalist Sally Timms nonsensically chanting "Tampax, Dexatrim, Slim Fast, Listerine, Advil, batteries."  What can you do?  It's impossible to criticize a band that has so much fun shooting itself in the collective foot.
written by Dan Catalano
---
Chicago Tribune / June 7, 1998
BY: Mark Caro.
With singer-guitarist Jon Langford exercising his rock muscles in the Waco Brothers, the veteran Mekons have become more of the experimental side project. "Me" is the British-American band's first stand-alone album (i.e., not a collaboration with a novelist or a soundtrack to an art book) in four years, and it welcomes back the group's large earlier lineup, including violinist Susie Honeyman and drummer Steve Goulding, who noticeably tightens and propels the grooves. But the songs aren't band showcases so much as electronica-flavored explorations on the theme of narcissistic, sordid sex, with Tom Greenhalgh, Sally Timms, Rico Bell and Langford blearily reciting porno-mag talk through a haze of filters. Fittingly, the results mix impressive potency ("Enter the Lists," "Down," "Mirror") with stretches of indulgent self-gratification.
---
The Washington Post, June 26, 1998, Friday
Mekons: Let's Talk About 'Me' BY: Mark Jenkins
THE MEKONS ARE FOREVER associated with Leeds, the northern England city that also produced Gang of Four, Delta 5 and other radical post-punk bands. But when singer Sally Timms phones to discuss the group's new album, "Me," she's calling from Chicago, which is also the home of singer-guitarist Jon Langford and drummer Steve Goulding.
"We all have to follow each other. We're like sheep," she jokes. "We're following our big red leader, Jon Langford. Eventually, they'll all end up here, the whole band."
Actually, Timms moved to the Midwest because she married a Chicagoan. "I'm a reluctant dweller in Chicago," she admits. "It's not my town, really. I like New York. It's okay. Kind of quiet. It's a weird place, but I shouldn't be rude."
Singer-guitarist Tom Greenhalgh, the only member besides Langford to remain from the band's 1977 founding, and bassist Sarah Corina still live in England. When the Mekons decide to make an album, Timms explains, "one or two of us will go to England to discuss things. We record very much on the fly. We're not a band that rehearses. We don't rehearse unless we're going on tour or about to record. So it doesn't require us all to be in the same place."
All the far-flung Mekons have additional ventures, musical or otherwise. Langford played in Washington twice in the last 18 months, with the "insurgent country" Waco Brothers and as a solo artist. Goulding was here three weeks ago with his other band, Poi Dog Pondering. Greenhalgh and sometime accordionist Rico Bell, who will appear on this tour, "do quite a lot of art projects," says Timms. Lu Edmonds, another occasional Mekon scheduled to play on this tour, which makes a stop at the 9:30 club Saturday, "is in a million, trillion interesting bands."
Timms, who joined the Mekons in 1986, also records and tours as a solo artist. "I'm in the throes of recording," she says, "but I'm always in the throes of recording."
Asked what that entails, the singer replies, "It means I'm talking about it. And trying to stop people from dissuading me from going into the studio. I've been pretty much at the same stage for a year now. But it will happen this year."
The Mekons' approach seems similarly theoretical, especially since most of their albums pursue a specific theme and explore a new style. "Me" is about narcissism, materialism and sex, and relies more heavily on electronics than any previous Mekons disc. The album also features violinist Susie Honeyman, who no longer tours with the band, and the Spinanes' Rebecca Gates, whose recitations are heard on such songs as "Enter the Lists."
Timms says the ideas for the band's albums are developed "by committee. I suppose we all think similarly, so concepts tend to be the same. Someone will say something, and everyone else will be thinking that too. We all tend to move as a pack. It's never a shock, although frankly this one was a bit of a shock when I heard the rough demos."
That's because "in their initial form, there wasn't much happening," she admits of the "Me" tunes. "They were very basic ideas, and they just sounded like snippets of songs. And they all had filthy subtexts too. Hearing someone sing 'whiskey sex shack' about 15 times and then being [told] 'This is a song,' you're like, 'That's a song, is it?' Okay. Very good," she laughs.
The album was constructed using computers, the singer notes, "so most of the arranging happened after the recording. It's all very much pasted together, and nobody really knew what it was going to sound like. It took about two days to do the recording, and then about 20 to mix it."
Quick thinking in the studio, Timms adds, is a Mekons tradition. "You often find yourself in the situation where you haven't heard the song until you're in the studio about to sing it. Someone just throws a piece of paper at you, and says, 'Okay, these are the words and this is the tune, now go.' That's kind of standard."
The someone throwing the lyrics, she says, is usually Langford or Greenhalgh. "Sometimes they'll be sitting there with a newspaper, scratching words out, or a couple of books, stealing furiously."
The ideas the Mekons stole this time, Timms thinks, constitute "a little daydream fantasy. A lot of it sounds like weird porno-advertisement jingles. It's [about] obsessive self-worship. But I think the sex stuff came around as well because we're just filthy.
"Some of it was kind of deliberate and some of it was coincidental," she continues. "I had been in a thrift store, and I bought loads of '70s porno mags. Those just happened to fit with what was going on. Once the idea was that some of the songs would be about sex, it just ended up that all of them would be."
A week before the tour was to commence, the band had yet to arrive to rehearse. "The first two days will as always be the rehearsal," Timms says. "That's how it works."
The singer hopes the band will play only new songs on this tour. "I think we should do new things," she says. "But we're very lazy, and the problem is that when we get together everyone's forgotten everything. They can't hold anything in their memories for very long. So sometimes the old songs are new songs really."
Timms doesn't know exactly how the album's electronic arrangements will be translated live. "You don't have to make it sound just like the record, obviously," she says, recalling a show she, Langford, and Greenhalgh did last year accompanied only by a backing tape. "I really liked that. I thought it was a great show, but it cleared out half the audience.
"If those people can't hack it," she says with mock bravado, "then tough. We're not a bar band that's going to play the same stuff forever. There are times when you have to change. You're going to lose some people, and probably not going to gain any." She laughs. "So we envisage a very tiny audience from now on."
THE MEKONS -- Appearing Saturday at the 9:30 club.

---
Chicago Sun-Times, July 3, 1998, FRIDAY
The 'Me' generation; Mekons to focus on new tunes
BY: Jim DeRogatis
The Mekons, the Handsome Family, Fred Armisen y Su Mensaje de Caracas 10 p.m. Saturday
Metro, 3730 N. Clark Cover, $ 10 (773) 549-0203

There's something unsettling about the most revolutionary take on American music in town this Independence Day coming from a bunch of English art-punks.
Payback from the Mother Country? That's one way to look at the Mekons. But at this point, Chicago has just as much right to claim the legendary combo as its own. So maybe we should consider them the subversives within.
Coming to grips with the Mekons' long history can be daunting for new initiates. The short version is that Tom Greenhalgh and Jon Langford started playing together in 1977, six months after they saw the Sex Pistols, the Clash and the Damned rock Leeds Polytechnic.
There was a little of all those bands in "The Mekons Story," the group's slash-and-burn 1982 classic. But there were also two things those groups didn't have: a deeper and more intellectual understanding of politics and a fascination with American country and roots music.
Those influences subsequently came to the fore over a dozen more releases and almost as many lineup changes. If you're looking for "short cuts through time," to borrow a phrase from the group, first buy 1985's "Fear and Whiskey" and 1988's "So Good It Hurts." Then buy everything else.
Finally we arrive at "Me," the band's new album on Chicago's Quarterstick label, and the first set of new tunes since '94's "Retreat From Memphis."
Langford, Sally Timms and Steve Goulding live in Chicago now, of course; they're ubiquitous forces on the music scene here in half a dozen different combos. Fellow Mekons Greenhalgh, Susie Honeyman, Rico Bell, Sarah Corina, Lu Edmonds and Mitch Flaco still live in England. Because it's such a rare occurrence, there's always cause for celebration when they all come together again.
"We decided a while ago to work when we feel like it and when the opportunity presents itself," Langford says. "Fortunately, opportunities keep coming up."
The group played here last in September, celebrating its 20th anniversary at the Museum of Contemporary Art. While everyone was in Chicago, they descended on Kingsize Studio, recording a lusty set of songs merging country, rock, dub and trip-hop with William Burroughs-style cutup lyrics contemplating the relationship of sex, advertising and pornography in modern society.
"I went to England last May, spent three or four days in Leeds, and we wrote the words," Langford says. "The music was very loose ideas; some of the melodies weren't even sorted out until the mixing. We used a lot of computer technology on this record, which was great. We recor
ded lots and lots of music and threw away 95 percent of it. "We've done this sort of thing before, but more primitively. We did a thing called 'The English Dancing Master' on 'The Mekons Story' where we used those sorts of sounds and did a lot of editing. Then I worked with Adrian Sherwood and he mixed an hour of stuff and spliced it all together (as 1983's 'English Dancing Master' EP). The computer makes it even easier to do, and it's more visual: You can see chunks of music and structures."
Langford says the band will concentrate on the new tunes live, and a Quarterstick press release warns: "Don't be a schlemiel and shout out, 'Memphis Egypt' or anything like that."
That's fine with me: "Me" is a strange, warped and wonderful record, and there's really no such thing as a bad Mekons set. But I for one would kill to hear "Ghosts of American Astronauts," one of the best critiques of American imperialism ever -- hence a perfect tune for the Fourth of July.

---
Rolling Stone - German issue - Aug. 98
Genug getrauert - es gibt ja schließlich noch die Mekons. 1977 gegründet lieferten sie 1977 mit 'Retreat from Memphis' ein Album ab, das allgemein als Schwanengesang eingestuft wurde - von der mißratenen Zusammenarbeit mit der Performance-Künstlerin Kathy Acker ganz zu schweigen. So ist allein schon das Erscheinen von ME (Quarterstick/Cargo) eine veritable Überraschung. Ebenso die Tatsache, dass Sally Timms, John Langford & Co, keineswegs ihren uralten Folk-Punk-Sound wiederbeleben, sondern ihren typischen Schreibstil (der sich immer um Sex und Politik dreht) in verschiedendsten Arrangements ausprobieren. Der Aufmacher 'Enter the lists' (zu hören auf der Rolling Stone Beilage 'New Voices' 28) ist nur eines der Bilder der Galerie des Innenlebens einer langgedienten Band, die sich anderen Stilen geöffnet hat, ohne an Profil zu verlieren. (4 von 5 Sternen)
Translation:
Enough of the mourning - at least there are the Mekons. Founded in 1977 they delivered with 'Retreat from Memphis' in 1977 what is generally seen as their swansong - not to mention their failure with performance-artist Kathy Acker. So the appearing of ME alone is a real surprise. As is the fact, that Sally Timms, John Langford and Co. didn't revive their old folk-punk-sound at all, in fact they used their special art of writing (always about sex and politics) within different arrangements. The starting song 'Enter the lists' (which appeared on a Rolling Stone CD in July 98) is only one picture of the galery of the inner life of an old band, that opened up to various stiles, without losing their profile.
(by Michael Ruff)

---
MEKONS "ME"
May 13, 1998
by Bill Snyder, Pulse

Since their emergence from the Leeds punk scene, the Mekons have approached record labels with a "we record what we want to record even if we lose money. Deal with it or drop us! We can always find another label!" attitude. Needless to say, they were dropped countless times until their 1993 union with Quarterstick Records, who seemingly didn't care about losing money. Together they have successfully spent the intervening years doing just that -- losing money while making music. Twenty-one years into their career, it's hard to say whether the Mekons are visionary, profound or merely self-serving articstic masturbators who are simply so esoteric that they're mistaken for profound. Given that beauty is in the eye (or ear) of the beholder, and (in this case) I am the beholder, I will choose profound. "Me" is an album so twisted, it defies just about any musical reference points. If Beck made history by blurring the lines between musical boundaries, "Me" makes Beck look almost juvenile. Excuse me, but the pros have come in. Best said, "Me" is a mixture of cow-punk, techno, spoken word, drum machines and weird studio effects set to the soundtrack of a spaghetti western. "Me" is sexual innuendo, sex without the innuendo and recited shopping lists. "Me" is electronic, disjointed, and melodically layered with violin, accordion and sensuous vocals. "Me" is sex reduced to a shopping list. "Me" is lust in a fast-food world. Most surprisingly of all, be it through brilliance or masturbation, "Me" is even a remarkably cohesive musical composition -- as beautiful as it is crude, or perhaps just beautifully crude. While I would have to warn those whose musical tastes don't move beyond Matchbox 20 to avoid "Me" at all costs, this may simply be the most erotic, eclectic, and hit-you-over-the-head brilliantly unique record of the year -- or possibly just a beautiful mixture of dumb luck and artistic masturbation.
---
Review by Rich Malley in Pop Culture Press, Issue # 45, Fall 1998
Have you heard my new Mekons record?  It's called Me, it's all about me and, according to my liner notes, I wrote all the songs and I play all the instruments.  And I'm great!  Unlike my last Mekons record of four years ago, Retreat From Memphis, which was noisy guitars and big-bottomed bass in the service of grand anthems, my new Mekons record, Me, is my Mekons as you've never heard before.
My Me is high-tech-pop-acousti-lounge with a narrower lyrical scope this time: me.  It's about how the world began when sperm met egg to produce me.  It's about me getting off. A lot.  It's about me as a split-lipped talking whore dog.  Of course, like all my Mekons records, Me is about much more and much less than it seems, but if you're like me,  you'll like Me.
---
Rolling Stone:
'Me' As in Mekons
Jon Langford pushes the pornography button and out comes -- surprise! -- politics
Thought the "me decade" was over? Think again. It's never really ended, at least not according to the Mekons. With the release of their new album, Me, the band has added another chapter to its still burgeoning manifesto. "It's about the perception of self," Jon Langford, vocalist and guitarist for the band, explains. "It's political, with a small 'p'. We were trying to deal with sex, death, birth -- everything. It's not like a Seventies concept album, but it's about trying to think about the major things that happen in your life and when are you really *you*: When are you yourself?"
Touching upon such topics as advertising, pornography, the music industry and, of course, politics, Langford sounds every bit the social revolutionary that a twenty-year veteran of punk rock should. Indeed, a sense of self-awareness and cultural criticism have always been part of the Mekons legacy. Formed in Leeds in 1977 by Langford and Tom Greenhalgh, the band has never shied from speaking its mind. But the issues addressed on the Mekons' latest are far from self-righteous anthems. One of the many things the Mekons haven't lost over the years has been their sense of humor.
"It's quite cheeky," Langford says. "A lot of the songs are quite viciously attacking the idea that it's very easy to express yourself. In the system that we live in it's actually quite difficult and complicated. The notion of the self that is so important to rock music and Western society is more difficult than people perceive it. There's a myth of self expression that permeates through rock culture, which we don't think is necessarily realistic."
Of course, Langford doesn't see rock as standing alone among the machinery of soul-robbing conformity. It's followed the same path of corporate homogenization and dumbing-down that has plagued advertising, politics -- and even pornography. And while a thoroughly academic investigation might illuminate the link between adverts, pop culture detritus and the lost sense of identity, the Mekons actually came across their evidence the old-fashioned way.
"We bought a lot of Seventies pornography from a thrift store and Sally [Timms, vocals] brought it to the studio when we working on the album. We were saying, 'Wow this pornography is really different than pornography today -- this pornography is really funny, and kind of cheeky and naughty and fairly inoffensive. If you do a little of history of pornography and then lay that against advertising and rock music they all seem to have gone down the same road, which is kind of scary."
And the mileposts for that road would be?
"I think people used to have more pubic hair. And now people believe they don't have so much pubic hair, you know. It's like you're air brushing your life out," Langford continues. "I think that's one of the things that we tried to talk about. We air brush everything.
"Pornography and advertising are selling people images of themselves that they don't need, don't have, and can't rightfully expect. Their politics is the same thing. When you look at the similarities between Tony Blair and Bill Clinton, it's style above content: Airbrushed politics. No pubic hair. Except Clinton's letting that side down a bit there."
Langford's and the band's take on this airbrushed culture is probably best stated by Me's opening track, "Enter the Lists." A rollicking litany of products -- "Molding mud, Sun-In, Tampax, Dex-a-trim, Slim Fast, Listerine" -- the fiddle-led ditty addresses that God-given right of the capitalist society: shopping.
"The idea of that song was, Who are you? Am I what's in my handbag? Some days I feel like I am what I shop. Sometimes I really feel like 'My god, I've gotta go shopping.' I feel better when I've shopped, and I'm a pretty sane, critical human being. But sometimes when I go by a shop, I just wanna buy something, I want to be involved in that process."
It's a culture-bred response mechanism that Langford thinks exploits individuals at the cost of their sense of self. "It's a very competitive and nasty world, it's amazing that it's gone on so long, this idea of brand names and logos. I thought that was just a little fad that would pass, it would dawn on people that poor people walking around wearing adverts for huge corporations was deeply ironic. But it hasn't passed, it's the norm now. I hope a generation will come along and say this is fucking crazy. You walk around Chicago and you see poor people dressed in the uniforms of their oppressors, it's the kidnapped adopting the language of the kidnapper."
Surprisingly, none of this information is conveyed through the heavy-handed musical vehicles one might expect. The material on Me is signature Mekons -- a mixture of dub and pub, drum loops and ancient Arabic instruments, synthesizers and strings all arranged in engaging melodies that are instantly accessible. Oddly enough, next to the band's political take, their approach to their craft has drawn the most criticism.
"People are very conservative in what you're supposed to do, we've always been about 'you can do anything' -- that was what punk rock was about. Once you're in a box you should try to get out of that box. We've never been particularly purist about what we do." But Langford does lay part of the blame on the media. "I think there's a real attitude, especially with people who write about rock music. There's a deeply conservative streak to it. It's baffling, but the main criticism is that we're too interesting."
In the face of the criticism, a number of things have kept the band together over the years, the least of which has been, "The idea that we're not supposed to [still be together.]" Langford laughs at the notion. "I felt very strongly in Britain that you're meant to stop doing music when you're thirty, and that's for me when it got really interesting."
It's a level of maturity that could only come from a band whose philosophy has been brewing for so many years. As usual, the Mekons take a long hard look at themselves first, realizing that it all comes back to Me.
"I find pop groups making big political statements in their music [to be making] prescriptive statements, rather than descriptive statements. I find that really offensive, because unless you observe your own position in the scheme of things, it doesn't make much sense."
The Mekons will be bringing Me to the masses during June and July of this year.
STEVE GDULA
---
I interviewed several Mekons about this record while they were recording it, and Sally Timms declared that it sounded like pornographic advertising jingles. She wasn't kidding; they back up song titles like "Tourettes," "Whiskey Sex Shack," and "Back To Back" with explicitly smutty lyrics taken straight out of 70s skin rags that they found in second hand stores. A superficial listen to this disc yields a stream of silly scatology and drooling prurience sung in a half-dozen voices, but there's more going on here than a bunch of middle-aged ex-punks making fools of themselves. The album title betrays the record's real theme -- narcissism -- and when read in that context it becomes clear that the idiotic sexism and aggression portrayed in the songs are the subjects of an investigation, not a celebration. The arrangements are slick but subtly disorienting; glossy electronics, choppy rhythm guitars, and some incongruous embellishments (fiddle, bouzouki, blues harmonica) held over from the Mekons' dalliances with folk and country & western sit atop bouncy programmed rhythms.
This isn't the Mekons I love the most; I miss the impassioned rock of their late 80s recordings like "Fear And Whiskey" and "The Mekons Rock And Roll" or the raw experimentalism of "Devils, Rats, And Piggies" and "The English Dancing Master." But the Mekons have never been about standing still, and I'm glad that they're still around and creative years after everyone else from the class of '77 has either given up, died, or turned into a nauseating parody of themselves.
-- Bill Meyer
Ink Blot Home


---
From Pathetic Music Reviews":
i can't help but think that Mekons have enough of the old punk iconoclasm left in 'em to really be looking forward to all the stupid things critics are going to say about this record. i've already been misled enough by an early review (in CMJ New Music Journal) that described it as "baffling porno rock" to come up with a whopper on my own: in a way, Me seems to fall into your lap from an alternate universe where people are a little less self-conscious about, well, sex, and liberally sprinkling those old Anglo Saxon words in one's speech or songs is regarded as healthy. ...and maybe that is a tiny part of what is going on here. there are indeed almost as many obscenities as on the Mekons' collaboration with Kathy Acker, Pussy, King of the Pirates. But while Sally Timms' half-laughing chant in "Enter the Lists" sounds like a set of supplies for something fairly decadent, and she reads what seems to be a dildo catalog in the background of "Tourettes," there's much more than glorification of fleshy pleasures to this thing. Several of the songs cycle from their last word back to the first, and the melody and words of album closer "Belly to Belly" appear in at least three different contexts. So this is a concept album, maybe? Uh, about the circularity inherent in obsession with the self? Which "Mirror" is explicitly about? Again, i think there's some of that, but that's not the whole story. Fer example: "Narrative" presents a stream of consciousness look inside a dog's mind. It starts out funny and takes a sudden turn into the territory of dominance and submissiveness:
"guilty smells of punishment...your odour disgusts me but i roll over and beg/Give it to me wag wag fear in my eye."
In this context, you might think "Come And Have a Go If You Think You're Hard Enough" would be a straightforward invitation either to sex or to a brawl? Not with the Mekons as your tour guides. "What it is don't come in a bottle/The drug the software and disease" Langford (i think) warningly intones as Sally Timms leads the lament in a gorgeously catchy reverb-laden chorus you'll never hear on the radio:
"Oh shit got some on me/Oh fuck got some in me/Oh shit got some on me/Oh fuck."
i guess i expect some of my critical peers not to get this record because part of the job is often summarizing the records in easy soundbites: recommended if you like Soundgarden and the Beastie Boys. The mass consumption part of the music industry -- radio and video airplay, soundtrack advertising tie-ins -- is just not set up to deal with music of complexity and depth. The record has got more than one theme? That didn't play well in test marketing. Simplify it. But one of the tremendously cool things about the Mekons is that they clearly don't give a flying fuck what anyone thinks of their records. They make records that don't have any potential for an "emphasis track." But they also make records with an intelligence so fierce that it strikes me as somehow ruthless.
i spend (there's that self-obsession thing again) more time in these reviews talking about what i think records mean than what they sound like -- there's lots of other folks who're better at that than me. But i think this one sounds awfully damn good, and just in case you won't go buy this thing with nothing more than my say-so, i'll try to explain a little bit of why i say so.
When the Mekons started out, twenty odd years ago, part of the point was that they couldn't play their instruments. But that was twenty-odd years ago. The Mekons circa now may be one the most formidable musical ensembles on the planet.
It's nothing but straight-up stupidity, of course, to try to predict what will and won't sound dated later when a record has just been released. But nonetheless, i'm betting that this won't sound dated a decade hence, because it does a better job of integrating late 90's aural tricks -- big fat electronic beats and assorted synthesized and digitally processed sounds -- with aural tricks from the rest of musical history.
To wit: The nearly-instrumental Thunder starts with an airy, echo-y multi-tracked vocal (think Enya) over a flurry of mid-eighties sounding synthesized toms for a few heartbeats before real drums, electric guitar, bass and piano kick it into drive for real. At the two minute mark a big thick electric organ comes whomping in, dueling with a scratchy, slightly discordant guitar in a way that simultaneously reminds me of the Doors, the Velvet Underground and the Fall.
The first five seconds or so of "Enter the Lists" sound like they could have come straight from So Good It Hurts -- but then that folky banjo and fiddle intro suddenly crashes into a big, richly textured, rock sound. (One thing that does date it -- it's hard to imagine making this record without digital editing reaching maturity -- it would be so easy for sounds of this complexity to disintegrate into mud.)
There's something almost Tom Waits like (in a very weird way) about the grinding, bassy drive of "Down," (one of the vocals sounds like it was dropped an octave after recording, which somehow makes me think of Zappa) and the smoky, tremelo voice -- Rebecca Gate's guest turn, i'm guessing -- that sings the refrain "Deep in its hole, the bunny is bleeding," reminds me of nothing so much as Colourbox's Lorita Grahame (i know, that's a hopelessly obscure reference. They did a great version of "You Keep Me Hanging On" which came out at the same time as some much higher profile artist's.)
"Narrative" veers back and forth between techno-influenced big beats and violin and acoustic guitar-based interludes, but doesn't lose its propulsiveness in either mode.
The drum and bass driven rap of "Tourettes" might sound a lot more standard (if you didn't listen to the words) if it weren't for that accordian part.
The hushed "Flip Flop" gets a lot of its creepy vibe from the brooding fretless bassline, and the acoustic guitar accents have an almost flamenco quality, but jazzier. i could go on for pages and pages, i think.
One last question: What do you think, is the resemblance to the cover of New Order's 1989 album Technique (conveniently pictured here to facilitate comparison) coincidental or deliberate? And if the latter, what on earth d'you think you're supposed to make of that?
Usually, once you get here i want to keep you here, but this is interesting enough that i will send you there. Just come back here when you're done. Oh yeah, and one of those, too.
buy this release at Quarterstick Records, distributed by Touch And Go Records:
PO Box 25520, Chicago, IL 60625 USA

---
From Dallas Observer:
Songs About Fucking
"When I was just 17/Sex no longer held a mystery/I saw it as a commodity/To be bought and sold like rock and roll," the Mekons' Sally Timms sang 10 years ago, when the unstoppable Heidegger-and-Heineken English band was already a decade old. The album which contains that line, The Mekons Rock `N' Roll, is still the high point of their career; it was followed by a long period of business reversals and stylistic dabbling that's made their '90s work fairly scattershot (can we just forget about the collaboration with late experimental writer Kathy Acker, please?), though their live shows remain epic, swaggering, beery celebrations. With Me, though, the Mekons have partly returned to musical form--and also rediscovered the mysteries of sex.
---
From New Times LA:
As its title suggests, Me is neatly poised between the band's collective ego and id: deliberately solipsistic and sex-obsessed. But the "me" in question is the Mekons' me, so the identity and libido of Me belong to a band rather than a person, which is a curious thing. The songs, as well, seem to have been written by committee--each lyric has a basic theme, but they seem strangely disjointed and opaque line by line. (The chopped-up voice-overs that appear here and there--most hilariously the fragments of sex-shop sales pitch and orgy narrative that Timms intones in "Tourettes" as Langford dryly free-associates "Everything compressed/Come on my tits/Do these pants come pressed"--suggest that cut-up techniques were part of the album's lyrical strategy.) And everything's permeated with twitchy, obsessive sexuality: "Oh shit, got some on me/Oh fuck, got some in me," everyone chants in unison on the ridiculous drinking song "Come and Have a Go if You Think You're Hard Enough."
Me is also the most musically extreme mentally extreme, sexually obsessed record the Mekons have made since the bizarre F.U.N. '90 EP--mostly assembled from samples of the band (it sounds like), with very little audible guitar (aside from a guest solo by the Ex's Terrie) and lots of accordion, violin, and bleepy sound effects, not to mention the World's Loudest Drum Sound. It's great that they've expanded their sonic horizons, but some of the actual tune-making becomes secondary to the band's peacock-display of its new capabilities. And even as Langford puts in more time with his cowboy-hat band the Waco Brothers, the Mekons qua Mekons have lost touch a bit with the country music they used to get inside so well, and that kept the soul of their own work human as it grew more intellectual and high-concept; the closest thing to country here is the vacuous "Whiskey Sex Shack," whose techno-dub tricks don't cover up the fact that nobody bothered to finish writing the song.
Whenever Me threatens to get overwhelmed by rococo conceptual art or electro-goofiness, though, the band unleashes a line or instrumental detail that's another reminder of what's great about it. "Belly to belly/Back to back/Dancing, dancing round the square," goes a line from "Gin & It," and they like those words so much they devote two more tracks to different settings of them. Their self-assuredness and cleverness are sexy, all right, but if they explained themselves better to people outside their self-contained world, it'd be a lot more of a turn-on.
(Douglas Wolk)
---
From: Pioneer Planet
WALSH'S WEEKEND
AMERICA, THE BRUTAL-FUL//THE MEKONS TURNED FROM PUNK LEGENDS TO INSURGENT COUNTRY PIONEERS TO TECHNO-EXPERIMENTALISTS - TO REMIND US THAT ALL IS NOT WELL IN THE LAND OF THE FREE.
Wednesday, July 8, 1998
Section: EXPRESS
Jim Walsh, Pop Music Critic
1) While so many of the class of '77 stuck to punk's rigid rules, Mekons developed a mix of wildly experimental sounds.
2) The Mekons appear Thursday night at First Avenue in Minneapolis.
It's morning in America on the 4th of July. All across the land, millions of people are preparing to celebrate their hard-won independence from British rule.
But at least one man, Jon Langford - the congenial co-founder of Mekons, one of the five most important bands to survive the punk wars of the '70s, and a native of Leeds, England, who moved to Chicago in 1992 - isn't so quick to join the party.
``Living here, you learn to tune quite a lot out to stay sane,'' Langford says from a motel in Indianapolis, where Mekons are in the middle of their first U.S. tour in four years. ``There's a lot of good things, but there's a lot of crap, too.
``For a supposedly civilized First World country, I don't think you realize how far behind you are. You've got the largest prison population of any industrialized country, per capita. You have the death penalty, which hasn't existed in Europe for years. You have 30 channels on TV, with nothing I want to watch - they just disturb me with their brutality, and their lack of content.
``There's a harshness to living here: the disparity between rich and poor; the lack of any government involvement in the culture. You don't get that in Europe. It's like people really don't matter over here. And I hate the fact that I get hardened to it. If there's a murder in Chicago, sometimes it's not even reported. Hell, if there's a murder in the town I grew up in, you'd hear about it for a year.''
Langford is a former art student who, over the past 20 years, has donned the guises of songwriter, producer, painter, cartoonist, writer and all-around rabble-rouser. In the process, he's become one of the most provocative voices pop music has ever produced.
That voice is all over Mekons' 19 recordings, including their latest, ``Me,'' released earlier this year on the Chicago-based Quarterstick/Touch and Go label.
``Me'' is built around a theory that lyrics come first, and found-sounds, melodic pop and computer-enhanced electronica come second. The ``Me'' manifesto lampoons the cult of personality and artistic narcissism. Ironically, much of the recording is a direct reaction to Mekons' chosen mode of expression, rock 'n' roll, and the vacant ``Me, Myself, I'' mantra that exists at the core of so much American entertainment.
``The great myth of modern society is that you're all out there, expressing yourselves, and you're all so much better than the Communists, who are all just drones,'' says Langford.
``There's this idea that you're free, when actually, you've got a lot of poor kids wandering around the ghetto branded with corporate logos, thinking they're individuals.
``Rock music perpetuates that myth, as well. Bands say, `You can do it; you can be free by buying our record: Express your individuality by buying an over-priced record that everybody else has bought.'''
Thankfully, there still are a handful of bands out there who break that mold. Formed in 1977, Mekons' (core members: Langford, singer/guitarist Tom Greenhalgh, singer Sally Timms) original sound was a mixture of pub rock and industrial noise that wasn't too far from that of their hometown mates, Gang of Four.
But while so many of the class of '77 stuck to punk's rigid rules, Mekons developed a mix of wildly experimental sounds that coalesces punk with formalistic pop, rock, reggae, country and electronica. Two of their finest releases, ``Honky Tonkin''' (1987) and ``The Mekons Rock 'n' Roll'' (1989) appeared on Minneapolis's Twin/Tone Records.
Soon after, the band jumped to another indie label, Blast First Records, then another, and another. Indeed, Mekons' socialistic lyrics aren't mere posturing, or requisite music industry-bashing. Their catalog is checkered with no less than 10 different labels over the course of nearly 20 years.
``The way we worked didn't always fit into the way the music industry works,'' says Greenhalgh, in a separate interview. ``Touch and Go is a good label for us now, because we don't have a manager, and we do everything ourselves. Touch and Go is one of the few labels that actually welcomes that approach.''
That approach has put a premium on creativity, and a pox on pigeonholing. It's no stretch to call Mekons' classic 1985 record, ``Fear and Whiskey'' (which contains a barroom-brawl-inciting version of Hank Williams' ``Lost Highway'') the first insurgent, or alternative, country record.
That sound has been central to the most recent Mekons' output, as well as Langford's side projects, the Waco Brothers, and Jon Langford's Skull Orchard Band. And while some critics have made clumsy comparisons between the insurgent country movement of the '90s with the original punk explosion of the '70s, Langford knows his history better than that.
``I think the punk-rock thing back in '77 had far more ramifications, right across the board,'' he says. ``We wanted to destroy everything. It was a real naive, heartfelt disgust for the whole music industry. And for a moment, the major (labels) lost their grip, and it felt like anything was possible.
``The insurgent country thing is something that's been going on for a long time. It's just that people have given a name to it now. But within country music, there's always been corrupt commercial poppy stuff that gets on the charts, and then people doing really good, interesting stuff that comes out of other traditions.
It's morning in America on the Fourth of July. On July 5, Langford and his wife would celebrate their son's first birthday. The night before, Mekons would perform at a club in Chicago. As with the rest of the tour, most of the material would be made up of material from ``Me.''
But considering Langford's mixed feelings toward his adopted country, it wouldn't be surprising if Mekons whipped up a version of ``America, the Beautiful.'' Or, ``America, the Brutal.''
``The thing about America is, the potential of it is so great, and the traditions are so amazing, and the culture you have is so fantastic,'' says Langford. ``But you built this non-culture on top of it, where everyone wants to be the same. You spent all that money fighting the Cold War, so you could all be individuals, and be free. And you're like (bloody) slaves.
``It's like McDonald's is some sort of Stalinist totalitarian empire. Why is all the radio the same? Why are all the malls the same? Why does everyone want everything to be the same?''
Good questions all, but here's a better one: Why aren't we living in a Mekons world?
---
From: Salon
if you didn't have it already: http://www.salonmagazine.com/ent/music/reviews/1998/05/20review.html#mekons BY MARK ATHITAKIS
The Mekons never said it was going to be easy. Not life, not love and certainly not rock music, which the band dismissed as "something to sell your labor for/when hair sprouts out below" on their finest record, 1989's "Rock and Roll." But the Chicago band (via Leeds, England) was making great rock even while they were uncomfortable with its trappings, anxiously searching for justice and sanity in drums, guitar chords and wailing violins. Twenty years after they started as art-damaged punk rockers, nothing's changed, because the politics of rock haven't changed; their chosen trade is just as polluted with greed, sexism and mediocrity as it ever was.
With all their deep thinking weighing down on the music, "Me" is rough going, both as rock album and political tract. Jumping from drum machine beats to country-folk to straightforward rock to absurdist lyrical rantings, it lacks the flow necessary to keep the deep thinking about sex and ego listenable; like most of the band's recent albums, it sprawls badly. But from song to song, each song signifies, whether it's Jon Langford's nursery-rhyme chanting over the shambling beat of "Tourette's," or Sally Timms' winsome vocals on the chirpy groove-pop "Mirror." Cynical, joking, frustrated and philosophical, it's post-structuralist pop for the next millennium.
---
From Inkblot: I interviewed several Mekons about this record while they were recording it, and Sally Timms declared that it sounded like pornographic advertising jingles. She wasn't kidding; they back up song titles like "Tourettes," "Whiskey Sex Shack," and "Back To Back" with explicitly smutty lyrics taken straight out of 70s skin rags that they found in second hand stores. A superficial listen to this disc yields a stream of silly scatology and drooling prurience sung in a half-dozen voices, but there's more going on here than a bunch of middle-aged ex-punks making fools of themselves. The album title betrays the record's real theme -- narcissism -- and when read in that context it becomes clear that the idiotic sexism and aggression portrayed in the songs are the subjects of an investigation, not a celebration. The arrangements are slick but subtly disorienting; glossy electronics, choppy rhythm guitars, and some incongruous embellishments (fiddle, bouzouki, blues harmonica) held over from the Mekons' dalliances with folk and country & western sit atop bouncy programmed rhythms.
This isn't the Mekons I love the most; I miss the impassioned rock of their late 80s recordings like "Fear And Whiskey" and "The Mekons Rock And Roll" or the raw experimentalism of "Devils, Rats, And Piggies" and "The English Dancing Master." But the Mekons have never been about standing still, and I'm glad that they're still around and creative years after everyone else from the class of '77 has either given up, died, or turned into a nauseating parody of themselves.
If you like the Mekons, check out


---

---