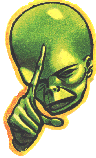 Buying Mekons records
This is some mail order information: Touch And Go accepts payment by international money order, check, well-concealed cash (which is sent at the sender's risk) and Visa or Mastercard. All prices, which arelist below, are in US funds, and checks/money orders must be payable to Touch And Go Records.

The Address is:
Touch And Go Records
ATTN: Mail Order
PO Box 25520
Chicago, IL 60625 USA

Phone (for info or credit card orders):
toll-free (US only) 1-800-3-TOUCH-U
rest of world: (773) 388-8888 ext. 217

Fax (for info or credit card orders): (773) 388-3888

E-mail (for info ONLY, we can NOT accept orders via e-mail): info@tgrec.com

You can put any of the above on the site, and put a link to the e-mail address if you like, but PLEASE stress that we cannot accept orders via e-mail, and that for security reasons no one should ever send the credit card information to us via e-mail.

These are the Mekons titles & prices:
QS 19 I (heart) MEKONS cd $12 lp $9
QS 23 "Millionaire" + live tracks cd single $5.50
QS 26 RETREAT FROM MEMPHIS cd $12
QS 31 "Untitled 1/Untitled 2" cd single $5.50 7" single $3.50
QS 34 UNITED book + cd $43
QS 36 PUSSY, KING OF THE PIRATES cd $12 lp $10
QS 42 THE EDGE OF THE WORLD cd $13
QS 66 DEVIL'S RATS & PIGGIES... cd $13
QS 53 ME cd $13
QS60 JOURNEY TO THE END OF THE NIGHT cd $13

Prices include postage in US.
For UK/Europe, postage is as follows:
CD: $2 first cd, $1.50 each additional
LP or BOOK: $5.50 first LP or book, $3.50 each additional.

When ordering mutliple items use the ONE item that you are ordering that has the most expensive postage rate as your "FIRST" item. Then use the "EACH ADDITIONAL" rate for ALL other items AND formats. It's only a little bit confusing, really.